Is Queen Elizabeth II Related to Her Husband, Prince Philip?
Queen Elizabeth II and Prince Philip have been married since 1947 and one of the questions people also want to know about this couple is if they are really related to one another.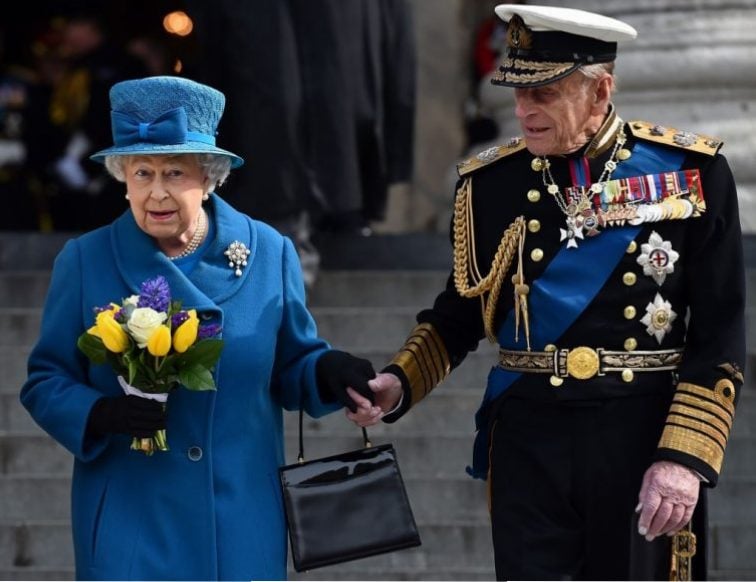 Although the thought of marrying someone you may be related to makes many people cringe today, it was actually a common thing the royals did for centuries. Which brings us back to the question: Are the queen and the Duke of Edinburgh related? Or is this just made up thanks to that old theme?
Here's the answer to that, plus how some other famous royal couples like Prince William and Kate Middleton are related.
You may be surprised to learn that Britain's longest reigning monarch and her husband are indeed related. They are second cousins once removed through King Christian IX of Denmark and also third cousins as they are both direct descendants of Queen Victoria who was their great-great-grandmother.
Queen Victoria of Britain link
Elizabeth II is a descendant of Queen Victoria of Britain via paternal bloodlines.
The current queen's father was George VI who married Elizabeth Bowes-Lyon. George VI's father, George V, wed German princess Mary of Teck in 1893. George V's father was Edward VII who married Alexandra of Denmark. And, Edward VII's mother was Queen Victoria.
Got that?
Now, Prince Philip, on the other hand, is related to Queen Victoria via maternal lines.
Philip's mother was Princess Alice of Battenburg and her husband was Prince Andrew of Greece and Denmark. Princess Alice's mother was Princess Victoria of Hesse and by Rhine who married to Prince Louis of Battenberg. Princess Victoria of Hesse and by Rhine was the daughter of Princess Alice of the United Kingdom and Princess Alice's mother was Queen Victoria.
King Christian IX of Denmark link
How Prince Philip and Queen Elizabeth are related to King Christian IX of Demark is less confusing.
Prince Andrew of Greece and Denmark was Philip's father. George I of Greece was Prince Andrew's father and Christian IX of Denmark was George I's father.
Queen Elizabeth's link to King Christian IX of Denmark is via her father's side as well. Her Majesty's grandfather, George V's mother was Alexandra of Denmark whose father was Christian IX.
Other royals who are related
While the rules about marrying commoners are much more relaxed today, many members of the royal family have still found themselves tying the knot with someone they are related to in some way.
This was the case for Prince William and Kate Middleton who wed in 2011. The two are 11th cousins once removed through Sir William Blakiston, who was a Baronet.
The same is true for William's brother, Prince Harry, who before he married Meghan Markle learned that they were related through a late ancestor of the Queen Mother named Ralph Bowes. The High Sheriff of County Durham Ralph Bowes was an ancestor of Markle from 15 generations ago.
Even William and Harry's parents, Princess Diana and Prince Charles were related. They were 7th cousins once removed through William Cavendish, the 3rd Duke of Devonshire.
Check out The Cheat Sheet on Facebook!