Is Ramona Singer from 'RHONYC' Dating Harry Dubin?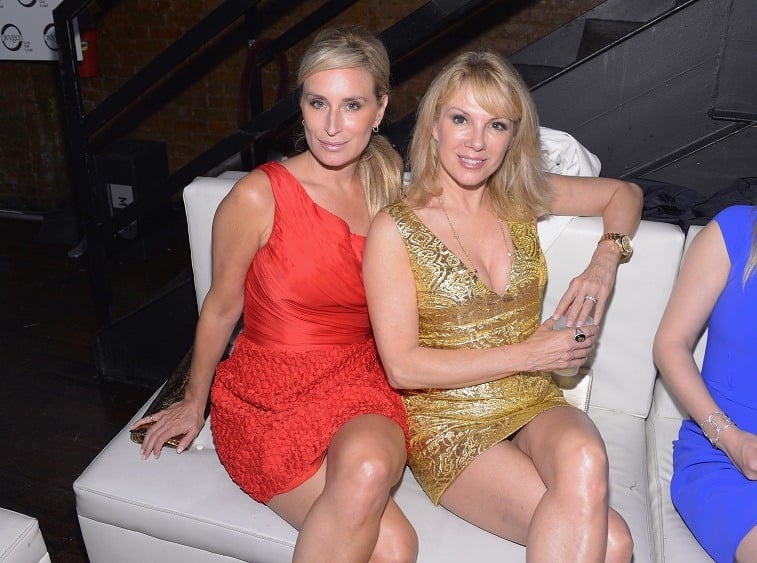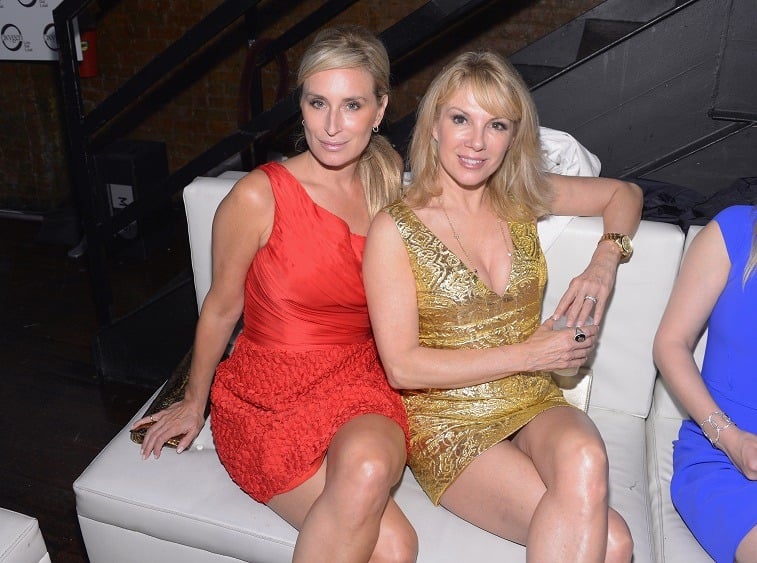 The Real Housewives of New York City is known for featuring a few men who are serial daters. Two men, Tom D'Agostino and Harry Dubin, seem to in Real Housewives collection mode. Most recently, Dubin added to his collection when he was spotted making out with OG Ramona Singer.
D'Agostino married and divorced LuAnn de Lesseps, but also dated Singer and Sonja Morgan from the cast. So who else has Dubin dated from RHONYC and what did Singer say about whether she'd ever consider dating him?
Did Bravo predict a hookup?
Last year Singer hosted a cocktail party to introduce her freshened New York City pad, Bravo's The Daily Dish reports. The shindig was chockfull of cast members, but also their previous hookups and the other ladies the men dated. Dubin was in attendance who expressed that it was shady to inviteD'Agostino's previous hookup with (then) wife, de Lesseps present too.
When Singer appeared on Watch What Happens Live, host Andy Cohen queried if Singer would ever date Dubin. She said she's never dated him, nor would she consider dating him. But said everyone loves him because "he's extremely charming and personable and fun to be with. And he's kind-hearted and warm and generous."
Is the New York dating pool that small?
Singer must have changed her mind about a Dubin hookup. However, why him and not the other millions of eligible men in the city? In the same interview with Cohen, Singer claims dating in New York City isn't that bountiful. "You know what, it's a really small world, the Upper East Side," she said.
Plus, Cohen admitted in the After Show he loves how small the social circles are in the city too. "I have to say, it's one of the reasons I love the New York Housewives, 'cause you do all truly travel in the same circle, and the incestuousness of it is one of the things that makes it so amazing,"
The proof seems to be in Dubin's dating track record. Not only did he previously date (and almost get serious with) Morgan, he also had a thing with de Lesseps and married and divorced former cast member Aviva Drescher.
Could Dubin be Singer's new BF?
The image of the pair lip-locked is undeniable: they definitely hooked up. The hookup occurred on a Friday night at Pomona restaurant in Midtown, TMZ reports. The couple went for the gusto in a lounge area of the restaurant too, so no one seemed to be hiding it. Cast member Tinsley Mortimer was also present at the time too.
So could Singer be Dubin's RHONYC relationship number four? Singer's Twitter and Instagram offer some hints as to whether she's truly dating him (or ready to go public). A few days after the hookup, Singer posted on Twitter, "Time for some fun." and a link to her Instagram page. However, the image she posted has since been deleted. Plus since TMZ posted the images, Singer and Dubin haven't posted about the evening or being together. Maybe it was a one time ride on the Ramonacoaster for Dubin?
Check out The Cheat Sheet on Facebook!