Is Rob Kardashian Jealous of Kim Kardashian's Law Career?
If you've been keeping up with the Kardashians since they first entered the public eye in 2007, you remember when Rob Kardashian had dreams of becoming a lawyer.
He often talked about his desire to follow in his late father's footsteps and honor his legacy by continuing his work. But in the years that followed, Rob's interests seemed to change and he wound up taking a different career path.
His sister Kim Kardashian West, however, has started a career in law and is now carrying the torch. It might make you wonder: How does Rob really feel about this?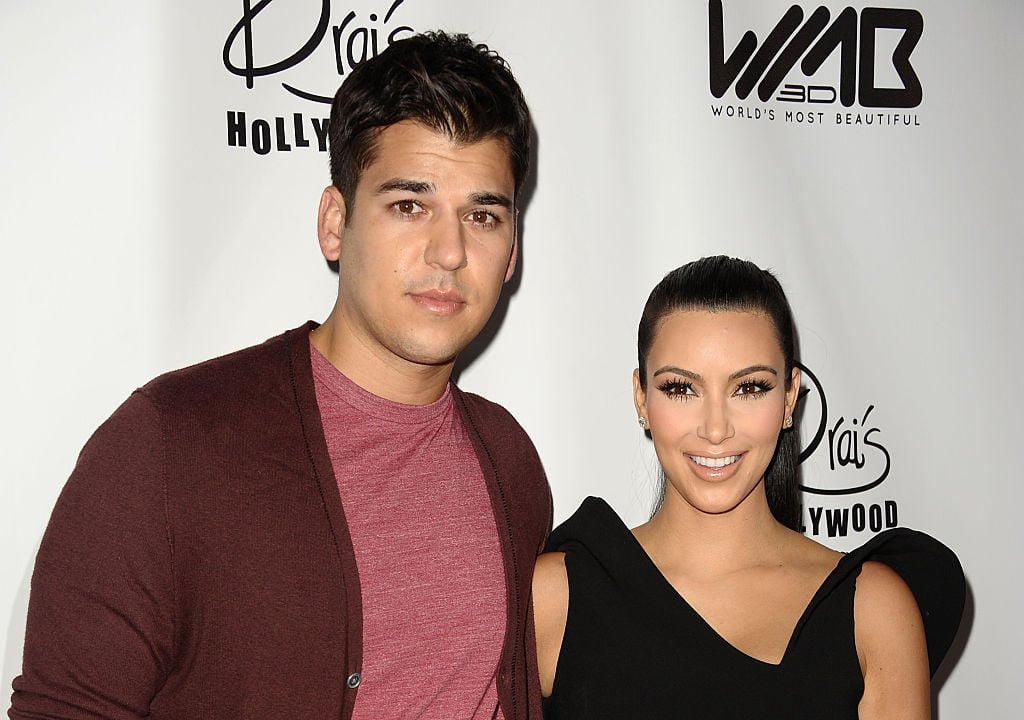 Rob Kardashian's career aspirations
In 2009, Rob graduated from the University of Southern California's Marshall School of Business and announced on Twitter in 2012 that he would be returning to the university to attend law school. But USC denied this and said that Rob hadn't even submitted an application.
Rob has never said why he allegedly didn't follow through on his plans, but it seems like he simply had a change of heart. The same year, he switched gears and released a sock line, Arthur George, which is a combination of his middle name and his father's.
In 2014, Rob told Vibe: "Socks is just a starting point to doing apparel and streetwear." He noted that he intended to branch out and design clothing — and he made good on his promise. In 2019, Rob launched a clothing line called Halfway Dead. Kim openly supported the brand and promoted it online.
Kim Kardashian West picks up where he left off
Kim has really immersed herself in criminal justice work. It started in 2018 when she successfully convinced President Donald Trump to release Alice Marie Johnson, a woman serving a life sentence for a non-violent drug offense — and continues today. Kim is even studying to become a lawyer so she can better understand the legal system and intends to take the bar exam in 2022.
While talking about her upcoming Oxygen's series, The Justice Project, in mid-January, the KKW Beauty star opened up about how her father, Rob Kardashian Snr., influenced her blossoming law career and how "proud" she knows he would be.
"There are times when I could be frustrated and studying really late and have to get up and wonder how he did it, having four kids and must've been going through some of the same things that I have gone through," the mom-of-four said, referencing herself, Rob, and Khloé and Kourtney Kardashian (via People). "So it would have been exciting to talk to him about that, and I know that he would be so, so proud."
How does Rob Kardashian feel about Kim Kardashian West's budding law career?
As of writing, Rob has not publicly commented on his sister's law career. But it seems safe to say that he's happy for her. Although he and Kim have often bickered and fought in the past, they adore each other and try to support one another to the fullest.
Most recently, Kim and Rob celebrated the 2019 holiday season together. On Dec. 24, 2019, they attended the annual Kardashian Christmas Party and appeared to be in all smiles and closer than ever.
So obviously, there's no drama here.
Besides, Rob has found other ways to honor his father and keep his memory alive. In a 2017 episode of Keeping Up with the Kardashians, he talked about raising his daughter, Dream, with the same values his father instilled in him and practicing Armenian traditions. Read more on that here.