Is Ross Inia from 'Below Deck' Dating a Charter Guest?
Is Ross Inia from 'Below Deck' Dating a Charter Guest?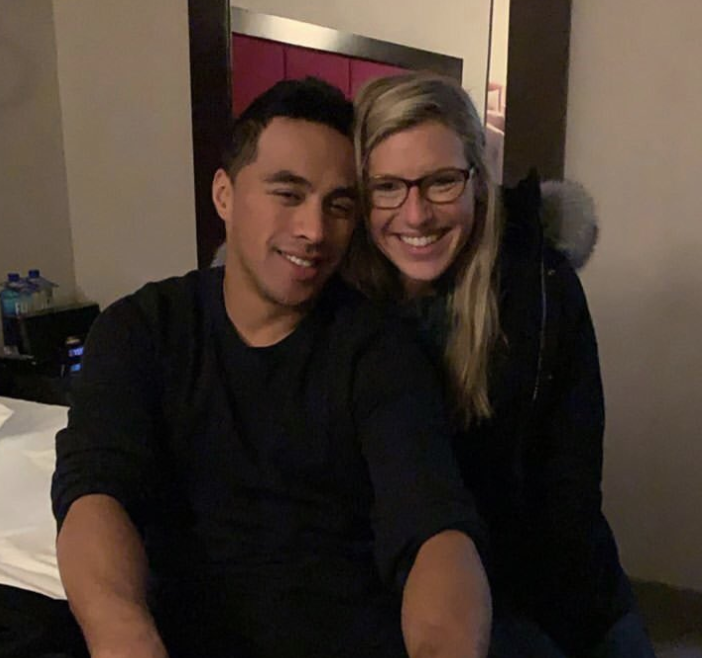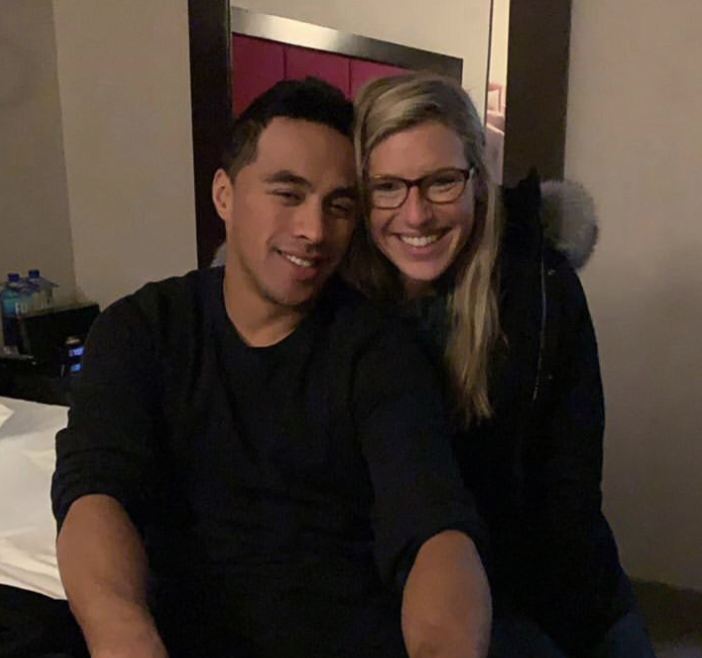 Ross Inia from Below Deck either went public with a new relationship or decided to have some fun with his Instagram followers. He posted a series of new images with primary charter guest Krystal, the infamous "spoiled rich girl."
Images were uploaded to Inia's Instagram during the season finale, which had fans completely confused. After last week's episode, deckhand Rhylee Gerber cranked up the rumor mill by posting images of Inia and Krystal looking quite cozy. Inia reacted but wasn't specific about his relationship status with the charter guest. Fans thought perhaps Gerber was just messing with Inia. But then last night Inia posted his own set of photos with Krystal. So are they a couple? Or is Inia messing with fans?
This is how the rumor started
Ladies and gentleman…..the happy couple!! pic.twitter.com/OM2vPj32nw

— Rhylee Gerber (@rhylee_gerber) January 23, 2019
Last week's episode left viewers stunned as they watched the primary charter guest lash out at her friends and the crew. Krystal, who was celebrating her birthday aboard My Seanna, bitterly fought with her friend Chelsea, which left the crew cringing. She then got so drunk she passed out on the aft deck. Chief stew Kate Chastain was completely over the primary's behavior and tossed some shade her way on Twitter.
Gerber latched onto one thread and posted an image of Inia and Krystal. "Ladies and gentleman…..the happy couple!!" Gerber wrote. Inia seemed angry and responded, "This was calculated. You took a snapshot of this photo 2 weeks ago and put it out there to take a dig into my personal life, I apologise for my rash response. Is it attention you're seeking? If so keep my personal life out it."
The two swatted at each other back and forth. Fans got in the middle with one writing that the image was available for public viewing and that, "you and Jaime keep catching feelings off what social media has to say." But Inia said the photo was on his Instagram story, which expired so this was all speculation.
And how Inia kept it going
https://www.instagram.com/p/BtPh67SB4oI/
Reality television life cycle is short, so fans moved on pretty quickly. However, this time it was Inia who posted additional images and wrote, "The happy couple…..can't we just be friends?" His Instagram featured an image of Inia and Krystal having dinner and two other goofy shots. Needless to say, fans were not happy. "I don't understand… we saw no redeemable qualities on the show!" one person wrote. Another person added,"I am confused. Are they really dating? someone plz confirm w me. i thought ross was gonna try and make his fam work… and why on earth would he choose this crazy woman over anything else?"
Inia also posted a link to Twitter too, as he clearly wanted to lead fans to his post. Twitter followers were equally as confused and turned off.
Is he or isn't he?
Inia is playing coy or maybe waiting for the reunion to address the rumors. However, there is a good chance he's playing games with fans. When Gerber raised questions the previous week, Inia cryptically responded and retweeted posts that possibly pointed to friendship.
One follower commented that throwing Inia and Krystal's picture into Chastain's comments had nothing to do with the thread and was pointless. Inia retweeted the comment and wrote, "You could not have said this any better. Thank you."
But he also tweeted a few comments that pointed away from a romantic relationship. "Can't interrupt that cute session," he wrote early into the episode.  Then posted a picture blowing up a balloon for Krystal's birthday party. He wrote, "For that special someone……eyes rolling lol." So does this truly indicate friendship? The jury is still out as Inia has yet to make a definitive comment.
Check out The Cheat Sheet on Facebook!