Is Sammi 'Sweetheart' Giancola Friends With Jenni 'JWoww' Farley's Ex-Husband Roger Mathews?
It's no secret that Sammi "Sweetheart" Giancola has moved on from Jersey Shore. Fans are curious about her relationship with her former roommate Jenni "JWoww" Farley, especially after her ex-husband posted a comment on one of Giancola's Instagram posts. 
Does Sammi "Sweetheart" still "JWoww's" ex-husband Roger Mathews a friend?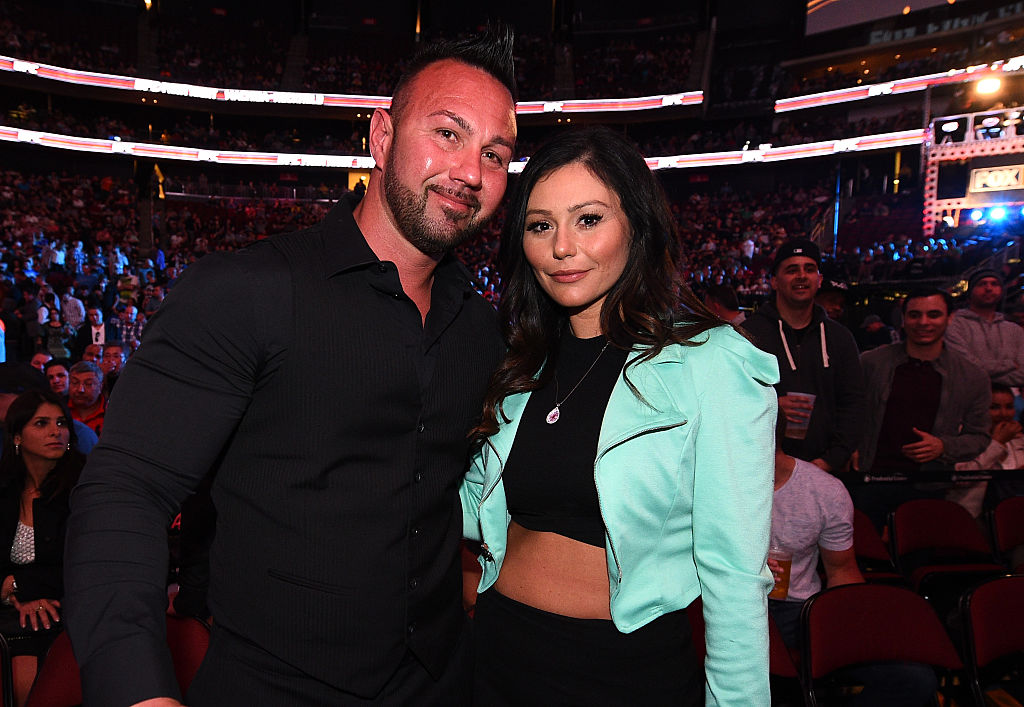 Jenni 'JWoww' Farley and Sammi 'Sweetheart' Giancola's friendship
Giancola and Farley's relationship became strained after Farley and Nicole "Snooki" Polizzi drafted the infamous note. Farley and Polizzi felt obligated as Giancola's friend to tell her about Ronnie Ortiz-Magro's behavior in Miami. Giancola didn't view the situation that way and felt betrayed by her girlfriends.
When Giancola didn't return for Jersey Shore: Family Vacation, it seemed to fans as though she held disdain for her former castmates. Giancola took to social media to express that wasn't the case. "I have chosen not to join the show this season because I am at a completely different place in my life right now focusing on my businesses and relationship," Giancola shared on Instagram. "I am not the same person as I was when I was 22. At 31, I am currently extremely happy in every aspect of my life and want to avoid potentially toxic situations."
Since Family Vacation aired, Farley has been very understanding of Giancola's distance. "[Sammi] came from a TV show that she clearly doesn't want to be a part of anymore," Farley told In Touch when asked about her being invited to Giancola's now postponed wedding. "There's probably that give and take of having us [be] part of certain [situations]. I wish we could talk to her about it."
Sammi 'Sweetheart' doesn't really have a relationship with any of the 'Jersey Shore' cast 
Since leaving Jersey Shore behind, Giancola has started her own online boutique, Sweetheart Styles. Later this year, Giancola will marry her fiancé Christian Biscardi. Their wedding is delayed due to the coronavirus (COVID-19) pandemic. It's unlikely the Jersey Shore cast will be invited, whenever they do take place.
Vinny Guadagnino explained how he and his Jersey Shore castmates only speak with Giancola when a "big life event" happens. In an interview with Us Weekly, Guadagnino said Giancola had only kept in touch when birthdays and her engagement occurred. Regardless of how Giancola feels about her roommates, Pauly DelVecchio still considers her to be "part of the fam."
Are Roger and Sammi 'Sweetheart' friends? 
Giancola recently posted photos from a hair and makeup master class she modeled for. Many of her former castmates commented on the pictures, including Farley and Deena Cortese. "Stunning," Farley wrote with a sparkling heart emoji. "Thank you!!" Giancola replied. "You look beautiful," Cortese wrote with a red heart emoji. 
Fans were shocked to see Farley's ex-husband comment on Giancola's photo with a Rolls Royce. "I feel so beautiful, shout out to this awesome team!!" Giancola wrote in her caption. "Looking good, girl," Mathews commented. 
Despite the fan comments that presumed otherwise, Giancola and Mathews are likely acquaintances because of her ties to Farley. Since Giancola and Farley don't have a close relationship, it's unlikely she shares a closer bond with Mathews.