Is Season 13 of 'Heartland' on Netflix?
The TV series Heartland premiered in 2007, and Season 14 is currently airing on CBC. Based on a book series of the same name by Lauren Brooke, the TV show is beloved by many.
While the show airs on CBC, Heartland is also available for fans to watch on Netflix. For fans who are not able to watch the show as it airs, multiple seasons were added to Netflix on Feb. 1, 2021.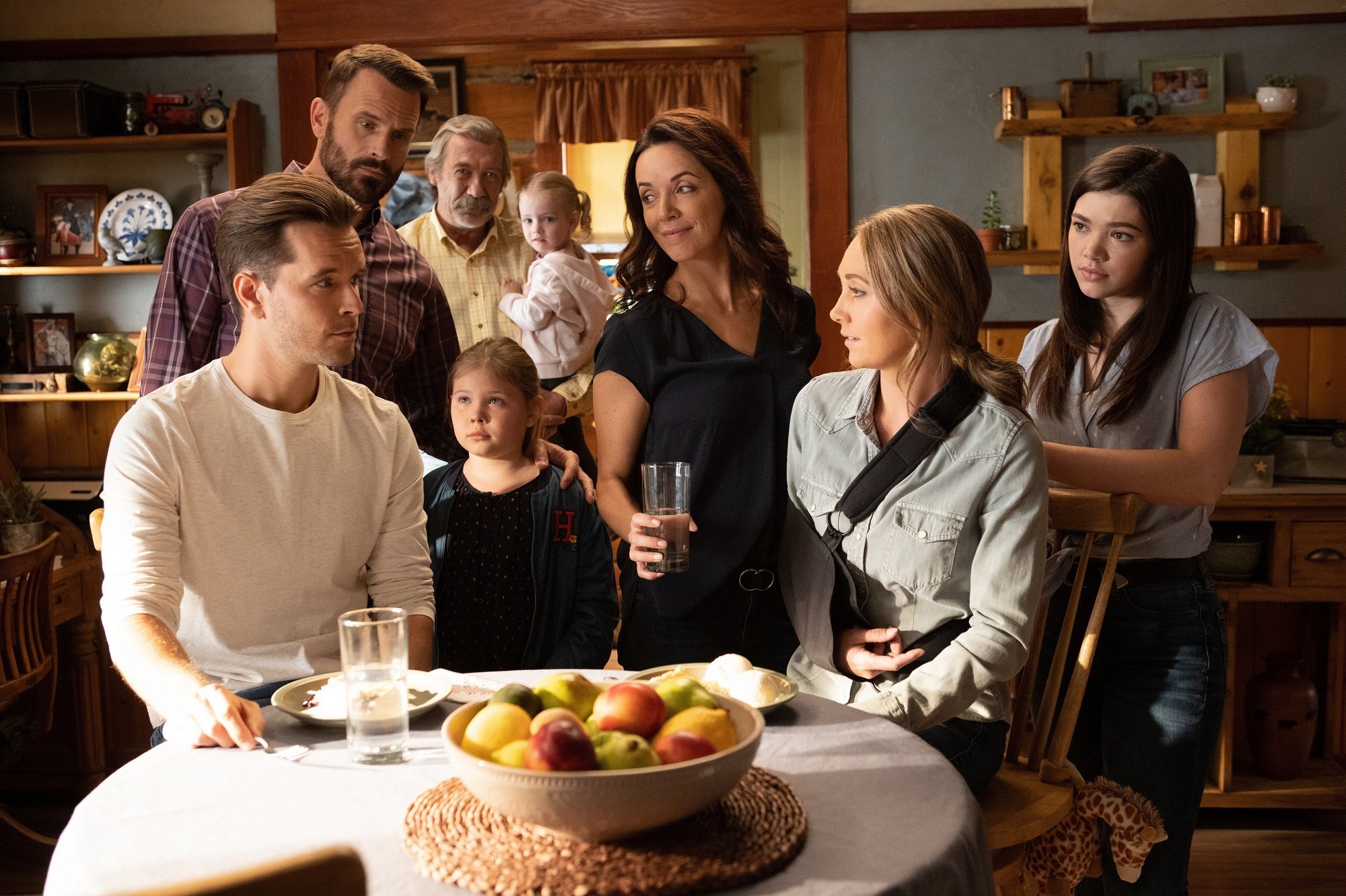 What is 'Heartland' about?
Heartland follows Amy Fleming (Amber Marshall) and her life on her family's ranch, Heartland Ranch. Her older sister Lou Fleming (Michelle Morgan), grandfather Jack Bartlett (Shaun Johnston), and father Tim Fleming (Chris Potter) all work together to keep the family business running.
At the start of the series, Amy and her mother are in a car accident after rescuing an abused horse named Spartan. Her mother dies in the accident and Amy is seriously injured. Because of the accident, Lou and Tim moved back to Heartland.
The series progresses to show Amy following her mom's footsteps by practicing natural horsemanship and healing abused, traumatized, and misbehaving horses.
As Amy grows up, her family expands to include Ty Borden (Graham Wardle), Lisa Stillman Bartlett (Jessica Steen), Peter Morris (Gabriel Hogan), Georgie Fleming Morris (Alisha Newton), and Katie Fleming Morris (Ziya Matheson).
Is 'Heartland' on Netflix?
For those who do not live in Canada and do not have access to CBC, Heartland is available on Netflix. On Feb. 1, 2021, Season 12 and Season 13 of Heartland were added to the streaming platform in the U.S.
Season 12 features 11 episodes and Season 13 has 10 episodes. Because the 14th season of Heartland is currently airing, it is not yet available for fans in the U.S. to stream. Still, for fans looking to start the series, there are 214 episodes available on Netflix.
Why the cast of 'Heartland' thinks the show has lasted so long
In 2015, Heartland set a milestone by becoming the longest-running one-hour drama in Canadian TV history. In an interview with BriefTake, Marshall and Wardle discussed why the show has had a lasting impact on viewers.
"I think the Heartland writers do an excellent job of keeping things current, focusing on situations that a lot of people may be dealing with in their lives," Marshall said.
She continued, "… whether they're young parents, whether they're a teen struggling with bullying, whether they're a grandpa dealing with the fate of not being able to use his body the way he used to–these are things that every generation experiences. Families can sit down together and watch something current that could be affecting them at that present moment."
Marshall also thinks the relaxing and picturesque scenery keeps fans watching the show.
"I do believe that the mountain vista plays a central role in the show and it captivates a lot of people… I think that a lot of people do that when they watch Heartland–it transports them to a place where they can just take a breath of fresh air," she said.