Is Sebastian Stan Single?
The Marvel Cinematic Universe is full of attractive guys, and that has fans speculating about their relationship statuses. While the Chrises (Evans, Pratt, and Hemsworth) all get a lot of swooning fan attention, Sebastian Stan is also frequently mentioned on lists of the most attractive actors in the MCU. His looks — including his character Bucky's signature long hair — cause quite a stir.
While fans are generally in agreement that Stan is among the most attractive of the MCU crew, they are less certain about whether or not he is single. His relationship status has been hard to pin down.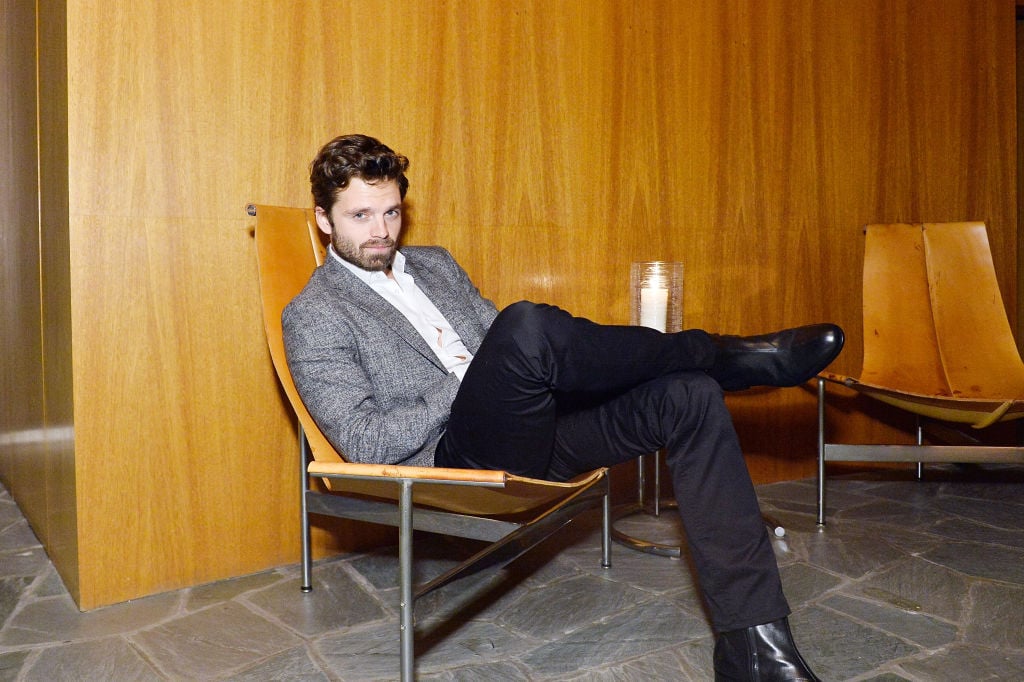 Sebastian Stan went from theater to action flicks
Stan has been acting since childhood. He and his family moved from Romania to Austria and then to New York. By the time Stan entered high school, it was clear that theater was his calling. Performances in plays like West Side Story and Little Shop of Horrors allowed him to flex his acting muscles as he set his sights on more formal training.
After high school, Stan enrolled in Rutgers University Mason Gross School for the Arts. Not long after formally focusing on the craft, Stan started to catch the eye of many entertainment companies. His big breakout came with a part on the critically-acclaimed thriller Black Swan. In 2011, he stepped into the MCU with a role in Captain America: The First Avenger. 
Fans have praised Sebastian Stan's acting abilities
Bucky Barnes is not necessarily a likable character, but Stan's acting skills have made the complex man much more sympathetic. He has reprised the role many times over the years, giving Bucky an intricate web of interactions that fans of the MCU can turn to in various iterations.
His latest revival of Bucky has been for the Disney+ series Falcon and the Winter Soldier. Rumor has it that the second season of the show will bring the end of Bucky Barnes. What this means for Stan's time in the MCU is not entirely clear.
If these speculations are true, fans who have come to love Stan's portrayal of Bucky will surely be turning in closely to see just how their favorite character develops over the two seasons of the show before Bucky succumbs to the dangers of the fictional universe. With his history of acting successes, Stan is sure to bring a layered and complex portrayal to the very end.
Is Sebastian Stan dating anyone?
Whatever the fate of his fictional character, there are plenty of fans more interested in his real-life dramas. In particular, many wonder whether Stan is dating anyone. We know that he has been romantically linked to former costars and other celebrities in the past.
From 2008 to 2010, he dated Leighton Meester, who he met on the set of Gossip Girl. The pair had an apparently amicable breakup and remain friends. From 2012 to 2013, he was linked to another actor. This time it was Once Upon a Time co-star Jennifer Morrison. In 2014, while working on the set of Spread, he met and started dating Margarita Levieva. The pair apparently split sometime in 2016. 
So what's going on with Stan today? It's a mystery. He stays pretty tight-lipped about his relationship status, and it's really unclear if he's currently dating anyone. In 2018, he appeared alongside Priyanka Chopra on Watch What Happens Live. She teased at the time that he was difficult to pin down: "Sebastian is very unclear about his complicated [dating] status."
Apparently, he hasn't gotten more transparent in the years since! As far as we know, he's single, but we'll have to keep an eye out for clues that might hint at a special someone in his life.