Is Selena Gomez Getting Married?
Selenators, hold on to your hats. Your favorite, sultry, singer and former Instagram Queen recently announced that she's getting married, and you'll never guess to whom.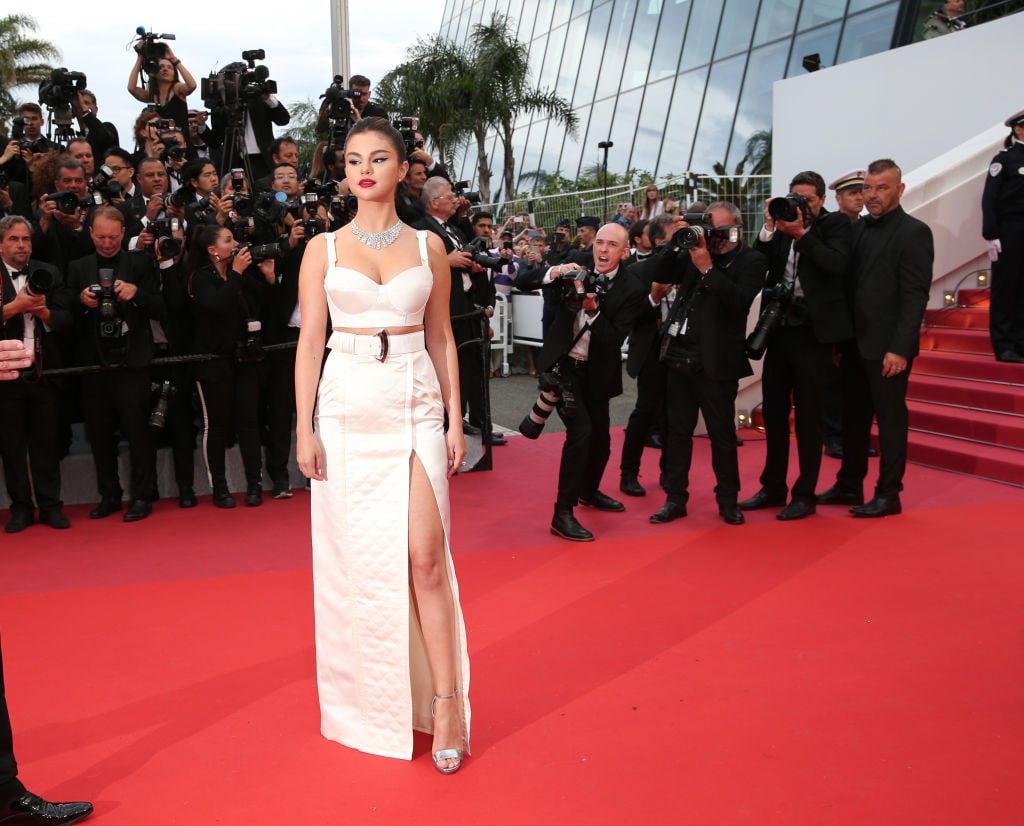 Gomez steps out in Cannes
Earlier this week, Gomez traveled to France for the first time to attend the 2019 Cannes Film Festival. The I Can't Get Enough singer looked positively radiant in a quilted Louis Vuitton look while sporting glam BVLGARI jewelry, and a bold red lip.
Gomez was there for the opening night screening of her upcoming film The Dead Don't Die. Following the premiere, she took to Instagram to show her support for the film and her fellow castmates. She also shocked fans with an announcement of marriage, but who's the lucky guy?
She's engaged at 26?
If you guessed Bill Murray, you'd be correct. (And if that was your guess, you might want to try your luck in Vegas.)
That's right, Gomez posted a medley of images from the night, many of which featured her and fellow castmate, Murray. The pictures show the two goofing around, giggling, and generally having a great time with one another. Gomez complimented the images with the following caption, "My first time in Cannes! I'm so honored to have been a part of this movie with Jim and the whole cast. By the way, Bill Murray and I are getting married."
Gomez puts the boyfriend rumors to bed
Gomez was kidding, but we've always enjoyed her sharp wit and her ability to take control over her own narrative. She has over 150 million followers on Instagram alone but admitted that she struggles with social media and the obsession that people have with her and her personal life.
This post was a great way for Gomez to poke fun at all the rumors and speculation surrounding her dating life, promote her upcoming project, and give everyone a much-needed laugh.
Selena Gomez X PUMA
While The Dead Don't Die doesn't officially release until June 14th, Gomez has been hard at work promoting other projects and collaborations. Most recently, Gomez launched her latest collection with PUMA. The vibrant collection features spring and summer styles that flow effortlessly through an expanding lifestyle. There are elements that were inspired by Gomez's hometown in Grand Prairie, Texas, as well as components that reflect her current Cali-influenced street style.
What's next for Selena Gomez?
One thing we can say about Gomez is that she always keeps us guessing. Whether she's promoting her films, activewear, accessories, swimwear, or music and she always keeps us on our toes. A recent Instagram post has all her fans hoping that new music is on the horizon.
Gomez shared a picture of herself in funky, black, sunglasses with the caption "studio diva" causing fans to express varying degrees of euphoria and excitement. But with no announced timeline, for now, everything is left up to speculation.
One thing we are sure of is that Gomez remains the queen of collaborations and is unafraid to use her many talents in unique and interesting ways. We can't wait to see what she cooks up next!