Is 'Snake Eyes' a Prequel or Reboot to the 'G.I. Joe' Films?
Paramount and Hasbro have teamed up to give us a film that promises to delight moviegoers of all ages. Directed by Robert Schwentke with a screenplay by Evan Spiliotopoulos, Joe Shrapnel, and Anna Waterhouse, the movie Snake Eyes: G.I. Joe Origins is an upcoming movie that could be considered either considered as either a prequel or a reboot.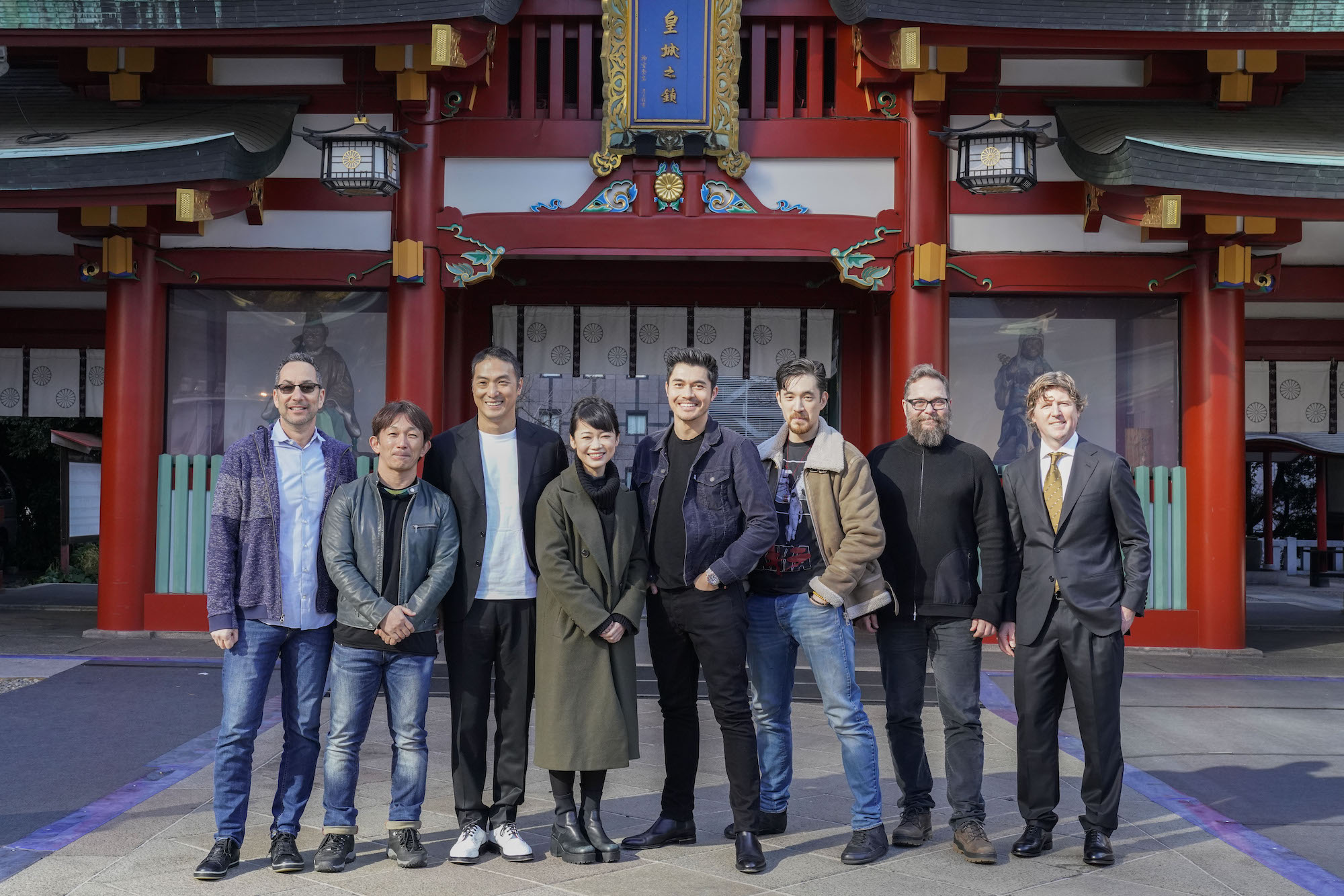 Henry Golding will be playing the iconic black ops ninja Snake Eyes. The film is certainly going to give the franchise the shot in the arm that it needs to get movie-goers excited for G.I. Joe once again. 
Snake Eyes gets a back story
Snake Eyes: G.I. Joe Origins stars Henry Golding as Snake Eyes. This movie is an origin story, and therefore, more of a prequel. Snake Eyes is a loner who is welcomed into an ancient Japanese clan called the Arashikage after saving the life of their soon-to-be leader. When he arrives in Japan, he is instructed in the ways of the ninja warrior while also discovering his newfound home.
However, secrets from his past come to light and his honor and allegiance are tested. He soon discovers that these secrets may cost him the trust of those he is closest to. As you can see, this origins story acts more like a prequel than a reboot.
Snake Eyes: G.I. Joe Origins was released on July 23, 2021. The movie was first scheduled to release on March 27, 2020, but was delayed several times before landing on October 23, 2020. However, by the spring of 2020, the Covid-19 pandemic forced Paramount to delay the movie by an entire year, to October 2021 initially.
The movie will have a strictly theatrical release and will not be available on any streaming services when it is initially released. For the next 45 days, Snake Eyes will be available to watch only in theaters, and after that, it will be available on Paramount+. The tentative date to stream on Paramount+ will be September 6.
G.I. Joe: The Rise of Cobra
G.I. Joe: The Rise of Cobra debuted in 2009. Armed with the latest in military and spy technology, a team of advanced soldiers known as G.I. Joe circumnavigate the globe assisting whoever needs their help.
In their latest assignment, General Hawk (Dennis Quaid), Duke (Channing Tatum), and the rest of the G.I. Joe team fight Destro, played by Christopher Eccleston who is a corrupt arms dealer. They must come together to fight the growing threat of the mysterious Cobra organization. Snake eyes does appear in the film and is played by Ray Park.
G. I. Joe: Retaliation
G.I. Joe: Retaliation was released in 2013 and starred Dwayne Johnson as Marvin F. Hinton / Roadblock, Bruce Willis as General Joe Colton, and Channing Tatum as Conrad S. Hauser / Duke. In the continuing adventures of the G.I. Joe team, Duke, second-in-command Roadblock, and the rest of the team face continuing threats.
Not only is their mortal enemy COBRA back, but we learn that there might be an imposter in the White House. Meanwhile, Snake Eyes played by Ray Park is on a search for inner peace but learns that his nemesis, Storm Shadow, is still alive.
There was another G.I. Joe movie titled Ever Vigilant. It is in active development. No word yet as to when the movie will be released as the film is another victim of the Covid-19 pandemic which set production back in 2020.
RELATED: 'Crazy Rich Asians' Star Henry Golding and His Wife Liv Lo are Expecting Their First Child