Is 'Sons Of Anarchy' Star Charlie Hunnam On Twitter Or Instagram?
Charlie Hunnam is one of the hottest rising stars in Hollywood, but he still enjoys keeping his private life out of the public eye. The actor, who skyrocketed to fame playing Jax Teller on Sons of Anarchy, has yet to join the millions of people who use social media. But that could change if the right type of platform came along.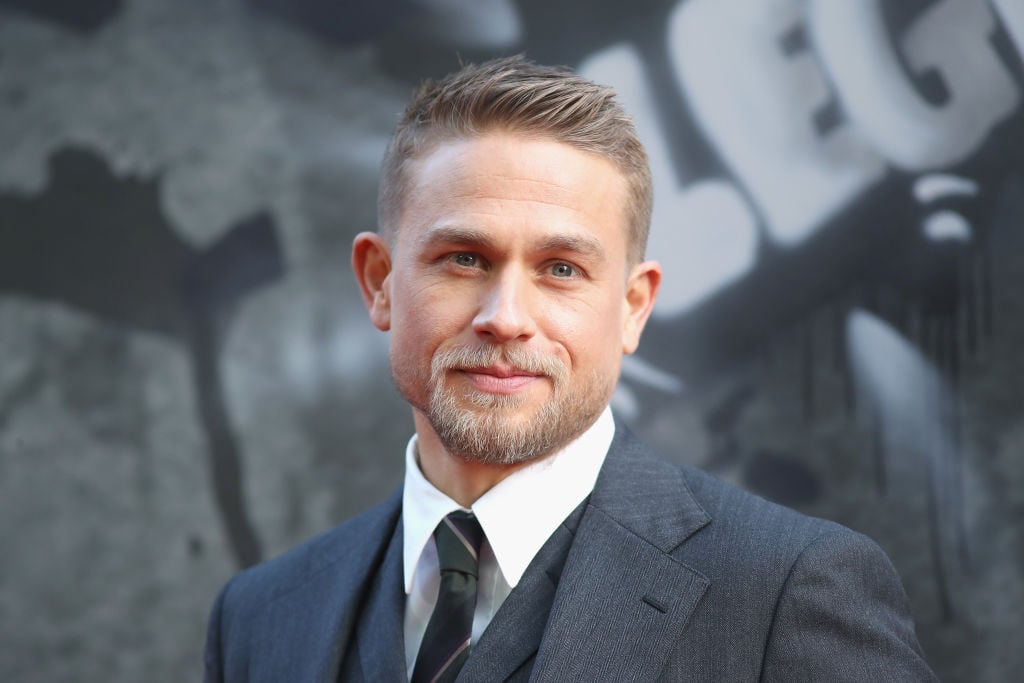 Why is Charlie Hunnam not on Instagram of Twitter?
Despite all of the actors in Hollywood who use social media on the regular, Hunnam is not on any online platform. The Triple Frontier star has never opened a Twitter or Instagram account and has no plans to do so. According to Pop Culture, Hunnam talked about his decision to stay away from social media and revealed that he is actually a very private person outside the glitz and glam of the big screens.
"Because in spite of this current conversation, I'm a pretty private person," Hunnam dished.
Hunnam added that he has never wanted to be a famous celebrity. Although he has starred in a number of popular shows and movies, the actor is content with making entertaining products without the fame.
He also expressed dislike with people's behavior on social media and said it is not a good venue for serious discussions. Given how much bullying and negativity is associated with social media, we have to admit that Hunnam has a point.
Hunnam defends his girlfriend on Facebook
While Hunnam is not on social media, he has used Facebook to send messages to fans. A few years ago, Charlie Hunnam uploaded a note on a Facebook fanpage, asking his admirers to stop attacking his girlfriend, Morgana McNelis, online.
The actor blasted fans for their disparaging remarks and asked them to stop. He also pointed out that most of the hate has been linked to people who call themselves his fans, which does not make a lot of sense.
Hunnam closed by assuring his followers that McNelis is a kind and amazing person who does not deserve to be attacked on social media. Shortly after the note was published, McNelis thanked fans on Facebook for their continued support.
Hunnam and McNelis started dating sometime in 2007 and have been going strong ever since. The two own a ranch just outside of Los Angeles and are very private about their romance. McNelis currently works as a jewelry designer and has no ties to the entertainment industry.
Hunnam opens up about relationships
Speaking of his relationship with McNelis, Hunnam recently opened up about his romantic life and talked about the ups and downs of being in love. While the two have been together for well over a decade, Hunnam confessed that it has not always been smooth sailing.
Although people tend to walk away from relationships when the going gets tough, Hunnam believes it is sometimes better to stick it out and work on yourself. It might be difficult, Hunnam says, but if you put in the work things will often turn out alright.
Will Charlie Hunnam ever join social media?
At this point, Hunnam has made it very clear that he is not interested in social media. However, that could change under the right circumstances. In a recent interview, Hunnam admitted that he would love to produce some cooking videos for his social media fans.
Apparently, cooking videos are among the only things Hunnam enjoys about Twitter and Instagram, and he would love to get in on the action. In fact, the Sons of Anarchy star already has an idea about what his segment might look like.
According to Hello Giggles, Hunnam revealed that he often talks to his cat, George, whenever he is cooking in the kitchen. The actor enjoys this dynamic and believes it would be a huge hit on social media. After all, who does not want to watch Hunnam discuss the finer things in life with his cat?
"I'm not afraid of pots and pans. My cat, George, is fasci­nated by it — I talk to him while he watches me cook. I could call my page Cooking With George. I think it'd be a big hit," Hunnam shared.
It is unclear if Charlie Hunnam is actually serious about producing cooking videos with his cat, who we are sure is adorable. But we are fairly certain that whatever Hunnam creates will be a big hit on social media, with or without his beloved feline.