Is 'Supergirl' Canceled or Renewed for Season 6?
Numerous superheroes have set up residency on The CW, the unofficial broadcast hub of DC comics. DC-based Supergirl aired initially on CBS, but in the show's sophomore season, the hero hung her cape at her new home on The CW.
Supergirl is a part of Berlanti Productions ever-expanding Arrowverse, so The CW is an ideal home for the show. But, for how long?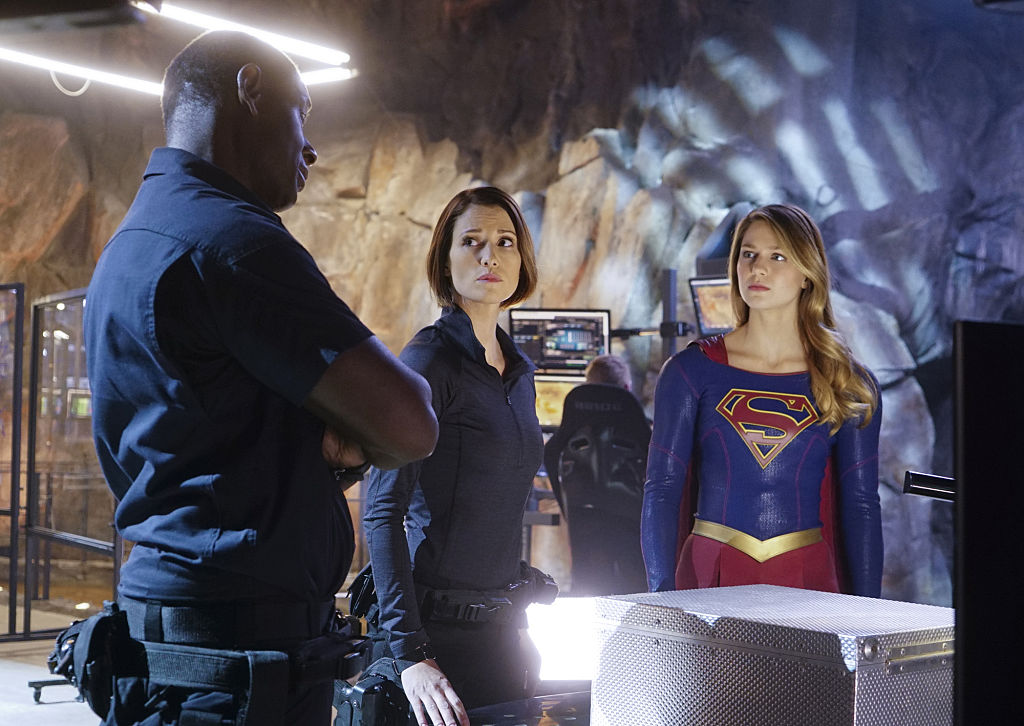 From the very beginning, the series enjoyed the luxury of a built-in fanbase, earning crossover viewers from Berlanti's other DC Comics-inspired shows. But Supergirl quickly built its own loyal following through relatable characters and dynamic storylines. Now in the back half of Season 5, fans are wondering if the network has plans to renew Supergirl for the 2020-21 broadcast season. Well, The CW has already decided the show's fate.
What is Supergirl's backstory?
Supergirl is based on the DC Comics character of the same name. DC created the superhero in 1959 as a counterpart to Superman, her biological cousin in the comics. Supergirl is also a Kryptonian refugee-turned-hero, and she shares many other common threads with her Metropolis-based cousin.
Supergirl was born Kara Zor-El. She lived on Krypton until the age of 13 when the planet exploded. Just before her world was destroyed, Kara's parents placed her in a spacecraft on a trajectory to Earth. Alas, Kara's craft was knocked off course, and she remained in an ageless slumber for 24 years before reaching Earth.
Her infant cousin Kal-El escaped in a separate pod and landed as planned. By the time Kara arrived on Earth, her cousin had already taken on the identity of Clark Kent and became Superman. Kara grew up in relative obscurity with an adopted family before moving to National City and becoming Supergirl.
Who's who in Supergirl's Super Crew?
Supergirl partners with the Department of Extra-Normal Operations to protect humans against extraterrestrial threats. Kara's adopted sister Alex also works with the organization, which allows for plenty of interconnected storylines between the characters.
Supergirl frequently mixes it up with a few well-known figures that DC Comics fans will recognize. Superman's pal, Jimmy Olsen, now calling himself "James," appeared opposite Kara for the first four seasons. J'onn J'onzz, aka Martian Manhunter, is a Super Friend to Kara when she needs backup. Supergirl also heavily features the Luthor family, as in sociopathic mastermind Lex and his sister, Lena.
The writers pack the show with characters ranging from famous to obscure. True comic book aficionados may recognize Mon-El, Brainiac-5, and Saturn Girl of the Legion of Super-Heroes, as well as comic character Acrata, and the Luthors' lackey Eve Teschmacher.
How can newbies catch up on 'Supergirl'?
Supergirl centers around a simple story that is easy to jump into for new viewers who want to give it a shot. Luckily the characters' dialogue often includes some exposition, plus each episode begins with a convenient recap to remind viewers where the story left off the previous week. So new viewers should be able to catch on quickly.
Fans can head over to CWTV.com to check out episodes from the current season, where the network posts five at a time.
Sticklers who prefer to catch every episode starting from the beginning are also in luck. The first four seasons of Supergirl are streaming now on Netflix. The current season will become available in its entirety on Netflix eight days after it ends.
Will 'Supergirl' return for another season?
As reported by Deadline, The CW has renewed Supergirl for the 2020-21 season, and Season 6 will take flight this fall.
During Season 4, Supergirl aired on Sundays at 8 p.m. as the lead-in to Charmed, but the show moved to Sundays at 9 p.m. for Season 5, surrendering the earlier slot to freshman series, Batwoman. While it is uncertain if the schedule will change again, Supergirl surely has a place in The CW's fall lineup.