Is 'Swamp People' Fake? Fans Have Shocking Theories About Fake Swamps, Dead Alligators, and More
Reality shows cover so many kinds of topics by now that if someone were to pitch a story about people who make their living by extracting tooth fillings and then melting them down to make silverware, someone would probably buy it. Swamp People, The History Channel series about alligator hunters, is another entry in the "can you believe someone does this" genre? 
Series like these seem so outlandish that even if people believe it, on another level they also think "this can't be for real." That's why they routinely get accused of being fake. Swamp People has inspired at least one list of multiple reasons it seems fake.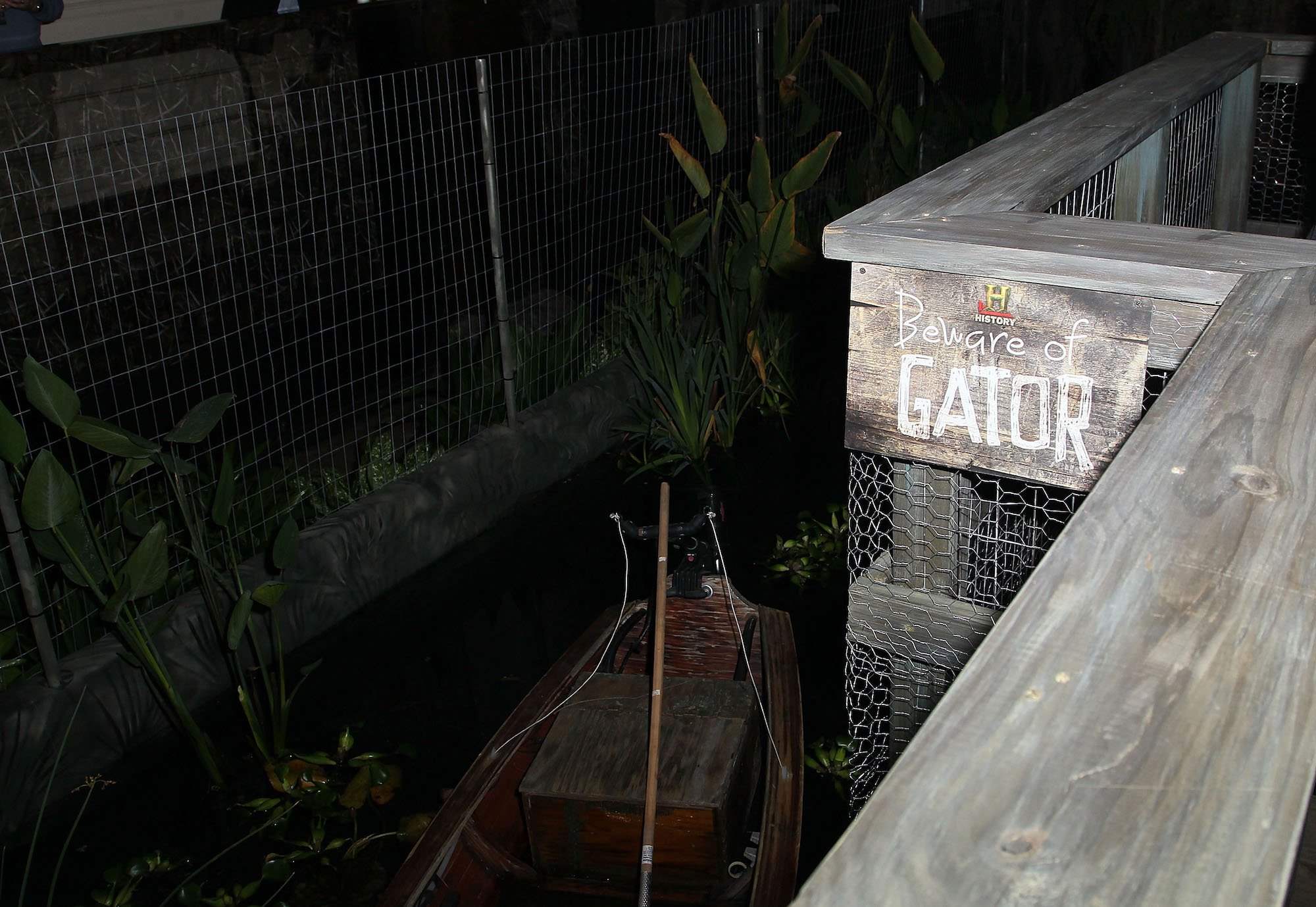 What is 'Swamp People?'
Think that the Netflix series Tiger King must be a unique take on people handling wild animals? Swamp People has been covering similar territory for 11 seasons and about 200 episodes now. The series follows alligator hunters around the swamps of Louisiana as they try to corral the toothy reptiles with vise-like jaws. 
Key figures in the show include the Landry family. Jacob, Chase, and later addition Holden. There is also Elizabeth Cavalier, known by the more colorful names "Lucky Liz" and "Gator Queen." We also meet R.J. Molinere and his son Jay Paul Molinere, Bruce Mitchell and Ron Methvin, and Roy Broussard and Harlan "Bigfoot" Hatcher, among others. The show has no shortage of characters in every sense of that word. 
How successful is the show? Enough that a Slate article said the show got more viewers than the cult hit Community, which has inspired countless essays about why it should inspire six seasons and a movie. Swamp People has also spawned two mobile app games, Choot Em Angry Swamp, and of course, Swamp People. 
Why do people say 'Swamp People' is fake? 
Popular as it may be in some circles, other circles look at the show and think it hardly fits any definition of "reality." The Travel did a deep dive into some of the more unbelievable aspects of the show. One factoid contends the gators don't seem to struggle much. That might be because the alligators are already dead, and wrestling is used to make the "sport" look more exciting. The same article also notes that not all of the Cajun community in Louisiana speak in thick southern accents and hunt gators.
Ranker, which offers all myth and manner of lists, states that there don't seem to be that many hunting locations. It says of the show's filming techniques "There's no way to get multiple shooting angles in the heat of a wrestling bout without staging some of it. While gator wrestling is inherently dramatic, it's very likely that producers have to pre-film the swamp people pretending to shoot at things."
Does it matter if 'Swamp People' is fake or not?
Some people will argue there's no such thing as a true "reality" show. What separates reality TV from conventional TV is that there isn't a script. Yet even without a script, producers are often accused of shaping a show to fit a certain narrative that will get more people watching. And on some level, a lot of viewers know that. That's what they like about it. 
Take professional wrestling. As the movie Fighting with My Family shows, fans will say that wrestling is not fake, but it's fixed. In other words, the outcome may be predetermined, but the way they get there is the fun part. Dirk Hoogstra, History's senior vice president for development and programming told Slate, "When you're working in a high rise, and you live by the clock, there's an aspirational quality to looking at these guys and saying, 'These guys are carving out their living on their own in this beautiful environment. They are the modern-day American pioneers'."