Is Tana Mongeau Dating Jake Paul's Older Brother, Logan Paul?
Tana Mongeau's relationship with Jake Paul may be over, but that doesn't mean she had to cut all ties with members of his family.
Since calling it quits from Paul earlier this year, Mongeau has been spending some quality time with the YouTuber's older brother, Logan Paul.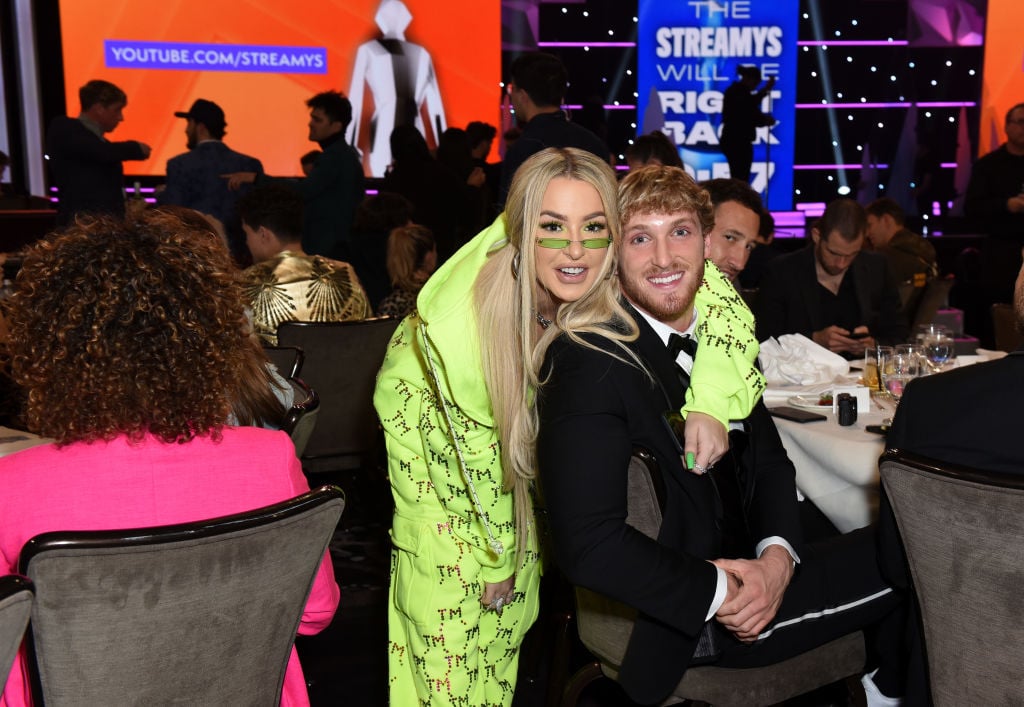 Though we're pretty sure Mongeau and Paul established a pretty close bond while she was married to his younger brother, the pair's most recent outing has us questioning if their relationship is more than just platonic?
The pair was recently spotted getting pretty cozy while on a lunch date
Are they or aren't they dating? That is what many of us have been asking ourselves since Mongeau was spotted having an intimate lunch with her ex, Jake Paul's, older brother, Logan.
On Feb. 17, the TanaCon creator was photographed enjoying a fun and relaxing daytime outing with the fellow Youtuber. During their lunch "date," the pair enjoyed a meal together and even took sips of each other's coffee while they laughed and soaked up some sun.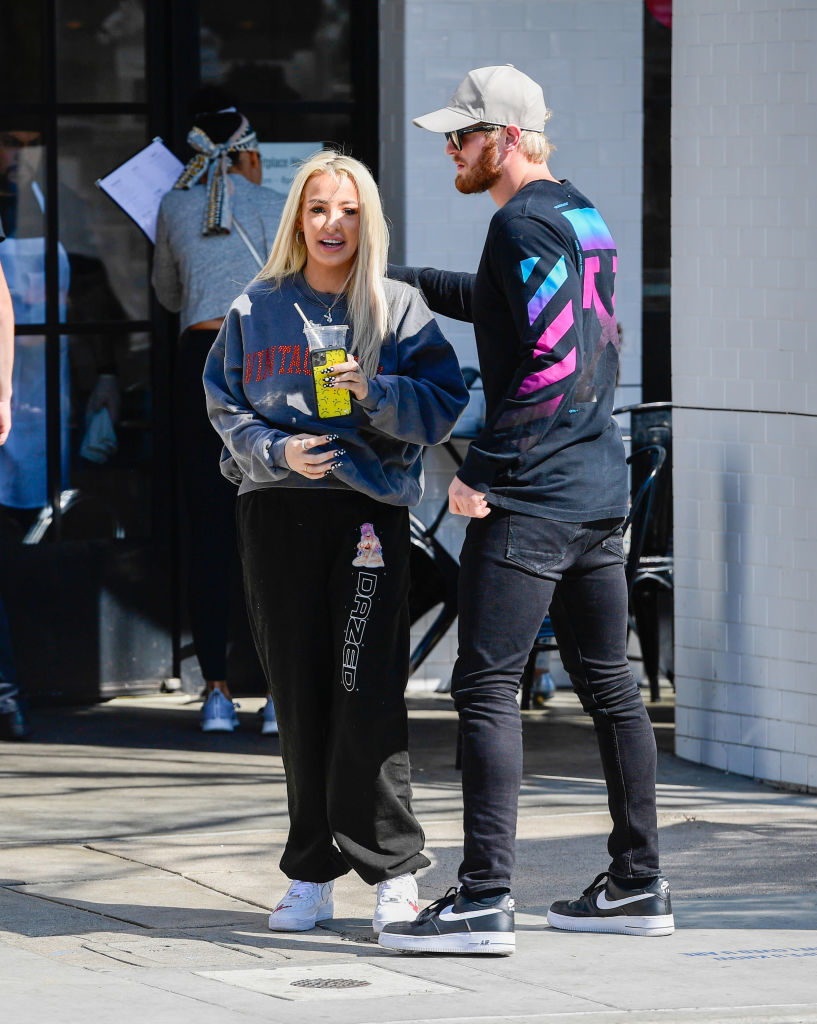 As they were leaving the quaint restaurant, Mongeau and Paul were photographed with their arms wrapped around each other and get this; the Ohio native even kissed her on the top of her head.
While it's hard to tell if this was just a friendly outing or something much more, it's pretty evident that Mongeau and Paul have gotten pretty close over the years.
Though hanging out with you're ex's sibling might sound a little weird to some people, Mongeau has maintained close bonds with both brothers and considers them to be two of her closest friends.
Back in January, the YouTuber was photographed out shopping with Jake Paul — less than one week after announcing their split.
Mongeau and Paul just announced that they were "taking a break"
On Jan. 2, 2019, both Mongeau and Paul took to Instagram to announce that they would be taking a break, just five months after tying the knot in Las Vegas.
In their separate posts, the pair claimed that their split was mutual and though they are no longer together, they still remain best friends.
"I'm happy to still be able to sit with Jake and laugh as we do this, but for right now we both are taking a break to focus on our own very crazy lives," she wrote.
Paul reiterated what he ex had to say by writing, "I wouldn't change anything that happened. We're best friends and right now it's best for us to focus on our lives and see what the future holds."
Since then, the former flames have stuck by their word of remaining on good terms and have just been focused on working on themselves as they live their own lives.
Are Tana and Logan dating?
While it was hard at first to tell if Mongeau and Paul have romantic feelings for each other, the TanaCon creator seemingly confirmed this speculation on Feb. 18.
In a recent Tik-Tok video, Mongeau can be heard calling Logan her "boyfriend," but it remains unclear if she was joking or not.
"Really hot boyfriend check," the YouTuber lip-synched before panning the camera over to Paul.
Whether or not something is going on between them, this actually wouldn't be the first time the Paul brothers dated the same woman.
Back in 2017, Jake and Logan got into a heated feud after the eldest brother featured the Team 10 founder's ex-girlfriend, Alissa Violet, in a diss track.
The music video came shortly after Paul called out Violet for cheating on him while they were dating.
Once Logan featured Violet in the video, many began to speculate that he was the guy the model allegedly cheated on Jake with.
After a string of diss tracks, it was clear that tensions were running high between the brothers, but they soon put their beef with each other aside and have been on good terms ever since. And hopefully, it continues to stay that way!