Is Taylor Swift Friends With Her Exes?
At the 2021 Grammys, Taylor Swift performed and attended as a nominee. She won Album of the Year for Folklore, but for many of her fans, the highlight of the night was seeing her interact with one of her famous ex-boyfriends. In fact, not one but two of them were in attendance.
Swift's dating history includes several celebrities who are also household names. Though she and actor boyfriend Joe Alwyn have been together for years now, it's still satisfying for Swifties to how she gets along with those she's spent time with in the past. Which of Taylor Swift's exes is she friends with?
Taylor Swift and Joe Jonas' relationship
Back when she was a rising country star, Swift briefly dated singer Joe Jonas of the Jonas Brothers. In 2008, she told Ellen DeGeneres that he "broke up with [her] over the phone in 25 seconds." At the time, she was just 18 years old. Swift wrote the hit Fearless track "Forever & Always" about the breakup.
But years later, and not only have they moved on, but Swift and Jonas became friends. "She's great. Yeah, we're friends," Jonas told Access Hollywood in 2015. On the Folklore track "Invisible String," Swift sings about sending baby presents to an ex, and many believe she's referring to Jonas, who welcomed his first child in 2020.
She and Harry Styles became friendly
Swift dated musician Harry Styles back when he first became famous as a member of the group One Direction. Their romance didn't last long — after going on one date in early 2012, they reunited to spend a couple of months together that winter. But by January 2013, they'd split up.
Swift's Red single "I Knew You Were Trouble" and 1989 tracks "Style" and "Out of the Woods" are reportedly about Styles. The pair haven't spent much time together, but at the 2021 Grammys, Styles also performed. Not only did they cheer for one another for their respective wins, but they caught up after the ceremony.
Does Swift talk to John Mayer?
In 2009, singer John Mayer tweeted that he wanted Swift to join him on a song. She did, and the resulting single "Half of My Heart" debuted that year. But during this time, many suspected that the two had a romantic relationship. Swift seemingly confirmed this with her Speak Now track "Dear John."
Mayer didn't react positively to the shoutout. "It made me feel terrible," he told Rolling Stone. Mayer also attended the 2021 Grammy Awards, performing alongside Maren Morris. But it's hard to believe he and Swift had the same kind of pleasant reunion she had with Styles.
Calvin Harris is one of Taylor Swift's exes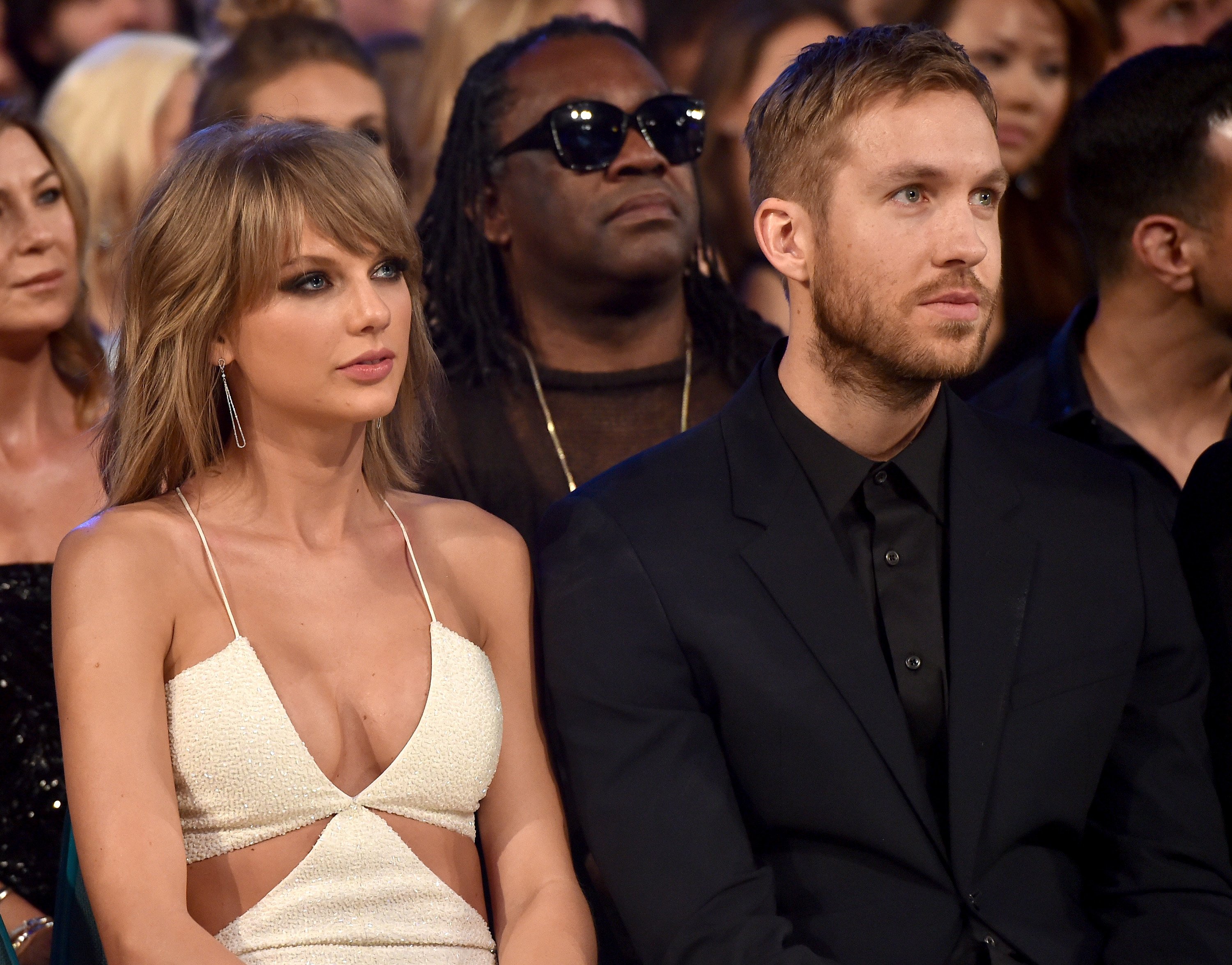 When it comes to contentious relationships with her exes, it's hard to imagine any top Swift's with DJ Calvin Harris. The pair dated for a little over a year, from 2015-2016. Fans thought it was the real deal — they attended award shows together, she thanked him on stage, and they even collaborated.
But the song in question, "This Is What You Came For," became part of the breakup. The song debuted shortly before their split, with Swift using a pseudonym for her writing credit. When news of her participation leaked, Harris took it out on Swift, who later responded with diss track "Look What You Made Me Do."