Is Terry Crews Nice In Real Life?
Actor Terry Crews has been in the spotlight for many years now, but he has only continued to grow more popular as time goes on. From his social media interactions and the characters he plays on TV, it's reasonable to assume that he's a nice guy. Here's what we know about the man in real life.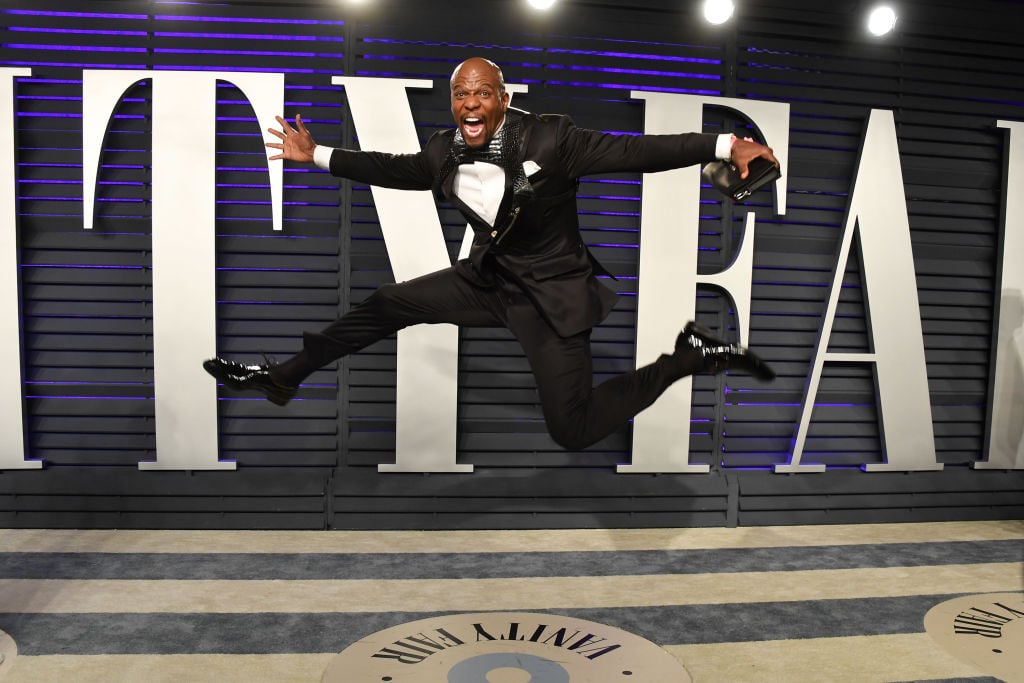 Crews played for the NFL

Before he became an actor, Crews was a football player. He played for Western Michigan University. He went to school on both an athletic scholarship and an art scholarship.

Crews played in the NFL after graduating from college. He played for six years for the Los Angeles Rams, San Diego Chargers, Washington Redskins, and Philadelphia Eagles, before retiring in 1997.

Acting beginnings

He rose up as an actor with performances in comedic films such as Friday After Next, White Chicks, and The Longest Yard. He starred on sitcoms Everybody Hates Chris and Are We There Yet?

Crews' rise to prominence continued with notable roles in films such as Idiocracy and The Expendables 2. Today, he stars on Brooklyn Nine-Nine and hosts America's Got Talent, and has co-starred in acclaimed films Sorry to Bother You and Deadpool 2.

Crews had a difficult childhood

Despite his shining personality, Crews has been honest about how difficult his life was growing up. His father was abusive towards his mother and this had a significant impact on his life, especially in how he viewed religion.

Family life

Despite his upbringing, Crews has gone on to have a very stable family life. He married Rebecca Crews (nee King) in 1990. The couple has five children together, and appear to be happier than ever. He speaks with passion about the importance of educating children, especially boys, in order to create a culture free of toxic masculinity.

Sexual assault

In 2017, many women began to speak up about sexual misconduct in Hollywood, following the accusations against Harvey Weinstein. However, the conversation around men being assaulted by other men was very new. Crews filed a police report in 2017, alleging that the previous year, an executive, Adam Venit, had assaulted him on a red carpet.

Crews received a lot of criticism for speaking out, but instead of backing down, he used it as a chance to lead the conversation about men who have been the victim of sexual misconduct. While other celebrities made light of his experience, Crews has continued to shine a light on this issue, allowing others to follow suit and speak out.

Great sense of humor

On top of everything else, Crews has a great sense of humor. It's no surprise to anyone that knows of him that Crews works hard on maintaining his physique, which is often the context for jokes on Brooklyn Nine-Nine for his character, who is also named Terry.

So when BuzzFeed called upon him to read "thirst tweets," he happily obliged. Crews came at the experience from a joking and humble place, correcting those who assumed he'd be good in bed and praising others for their storytelling abilities. It's about as wholesome as a sexually charged subject can get, all the more proving what a kind and sweet person Crews really is.