Is 'The Bachelor' on Tonight, Feb. 21, 2022? New Spoilers Revealed for Clayton Echard's Season
Find out what's in store for the next episode of 'The Bachelor' and whether or not it's on tonight. Plus, we have spoilers on who goes home, who stays, and more.
Last week on The Bachelor with Clayton Echard, fans rejoiced when he sent Shanae Ankney home during his two-on-one date with Genevieve Parisi. The women expressed their relief in her exit. However, just because she's gone doesn't mean the rest of their journey will be smooth sailing. Audiences might be wondering when the drama continues. So, is The Bachelor on tonight, Feb. 21, 2022?
[Warning: This article contains spoilers for The Bachelor with Clayton Echard.]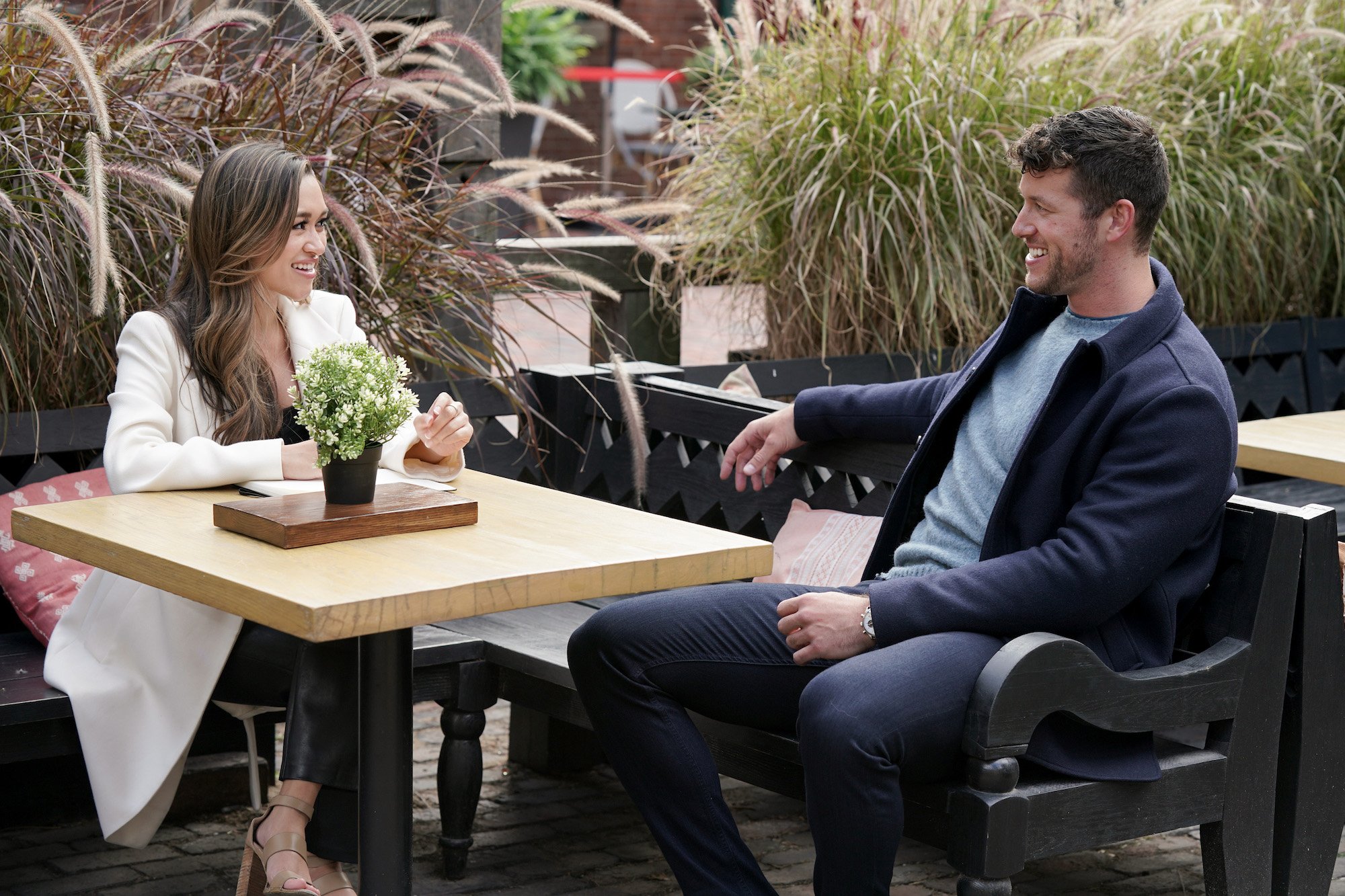 Is 'The Bachelor' on tonight, Feb. 21, 2022, on ABC?
For those of you itching to see how if anyone else slides into the infamous villain role, you're in luck. The Bachelor is on tonight on ABC. Plus, it looks like the show sticks to its Monday night schedule for the next two weeks, at least. The series returns tonight, Feb. 21, 2022, on ABC at 8:00 p.m. EST with a two-hour episode.
What to expect in tonight's episode of 'The Bachelor' with Clayton Echard?
Last week's episode ended with Sarah Hamrick and Mara Agreat at odds with each other after Mara confessed to Clayton that she didn't believe Sarah was ready for marriage. Tonight's episode of The Bachelor picks up right where it left off.
ABC's synopsis reads:
"It's the season's juiciest, most jam-packed episode of The Bachelor yet. Fresh from her second one-on-one date, Sarah is intent on finding out which of the ladies tried to take her down and the drama from her bitter confrontation threatens to ruin yet another cocktail party. Things seem to cool down when the group makes their way to Vienna, Austria, where the stakes couldn't be higher for Clayton as the realization hits that hometowns are right around the corner. Later, he and the women let their walls down with an intimate couples' therapy session, but an observation from the psychotherapist rocks Clayton, leading him to make another decision that has the women questioning everything, all leading up to one of the most heartbreaking rose ceremonies of the season."
Spoilers for tonight's episode include Clayton Echard's next one-on-one date and more
As more and more ladies get eliminated on The Bachelor, the one-on-one dates become more important. They provide valuable alone time with Clayton so the women can create stronger bonds with him. Sarah received yet another one-on-one date with Clayton in last week's episode. This angered Mara and led to her talk with Clayton about Sarah. It doesn't seem as though Mara's talk with Clayton won her any points, though. Reality Steve listed her as one of the following women to go home. Clayton eliminates Eliza Isichei, as well.
In the teaser for tonight's episode of The Bachelor, it looks like Sarah's cockiness about receiving a rose last week further irritates the other women in the house. Plus, Clayton and the ladies travel to Vienna, Austria. Reality Steve says Teddi Wright gets the next one-on-one date.
The teaser for tonight's episode included several women crying after Clayton confessed he was intimate with at least two of them. He also says he loves three different women, which further complicates things. Catch it all on The Bachelor tonight on ABC.