Is 'The Bachelor' On Tonight, Jan. 24, 2022? Here's When to Watch Season 26 Episode 3 on ABC
The Bachelor with Clayton Echard recently premiered on ABC, but the drama with the ladies started right off the bat. Salley Carson rejected Clayton's first rose. Claire Heilig drank too much and told the women she hated Clayton. Then, Cassidy Timbrooks had her own scandal come to light regarding her texting a man back home. Audiences were left on a cliffhanger, wondering whether or not Clayton would confront her about the texts. No episode aired on Jan. 17, 2022, but is The Bachelor on tonight?
[Warning: This article contains spoilers for 'The Bachelor' with Clayton Echard.]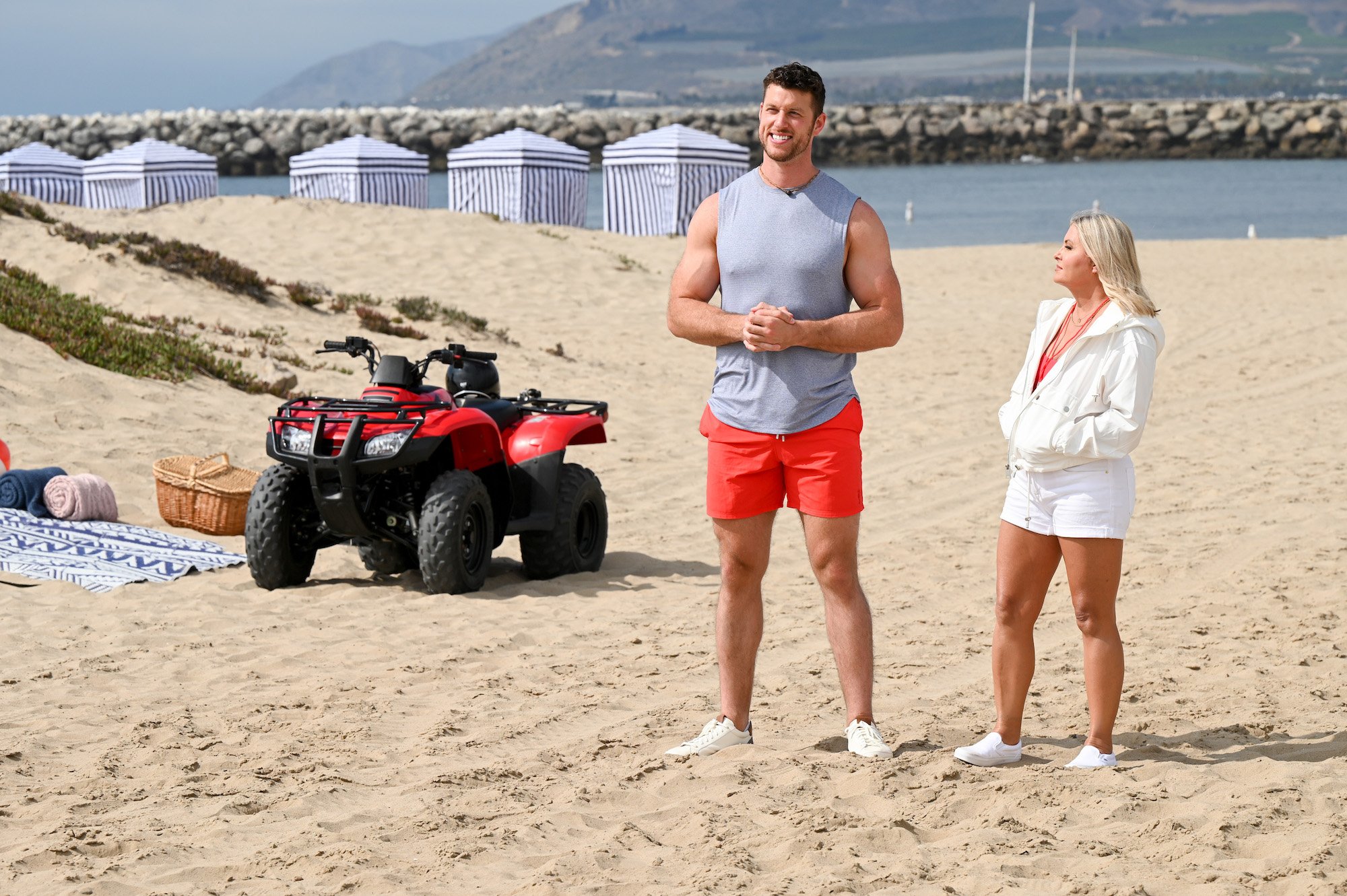 Is 'The Bachelor' on tonight, Jan. 24, 2022, on ABC? 
For those of you waiting for the dramatic conclusion of Cassidy Timbrooks' texting situation, you're in luck. The Bachelor returns tonight after a short hiatus due to Monday Night Football. When we last left the show, Clayton pulled host Jesse Palmer to the side to ask if anyone had ever taken back a rose once a Bachelor awarded it to someone. Of course, in true Bachelor fashion, the episode ended there and made fans wait until the next episode to see how it all goes down. Thankfully, that wait is over. The Bachelor returns to ABC tonight at 8 P.M. EST.
What to expect in tonight's episode of 'The Bachelor' with Clayton Echard
ABC's official synopsis for tonight's episode reads:
"Following last week's cliffhanger, Clayton confronts one of the women about a shocking rumor involving her, but will her explanation check out, or will Clayton break tradition and take back a rose? Later, Kaitlyn Bristowe pays a surprise visit, leading an emotional date where Clayton and the women bravely open up about their insecurities.

Becca Kufrin stops by to plan an extreme scavenger hunt for the one-on-one date in downtown Los Angeles; and back at the mansion, one of the ladies unknowingly sets off a new set of drama dominoes when she cooks the house a shrimp snack. Then, it's time to kick up some sand when former Baywatch star Nicole Eggert takes the second group-date ladies through some romantic lifeguard training; but when the date doesn't end as expected, one disappointed woman is ready to make waves yet again. Will Clayton reward her efforts to protect him by giving her the group date rose or be pushed to his limits?"
Audiences didn't see a Rose Ceremony at the end of The Bachelor Episode 2, so it appears we'll get one at the start of tonight's episode. However, it looks like Clayton addresses the situation with Cassidy before the official Rose Ceremony.
According to Reality Steve, "At the cocktail party before the rose ceremony, it's found out either because she told someone who then spread it or something to that effect, that Cassidy Timbrooks was still texting a guy while she was in quarantine before she got her phone taken away. This news made its way back to Clayton, and even though Cassidy already had a group date rose from that week, he decides to take it away from her and send her home."
At the second Rose Ceremony of the season, Clayton eliminates Kate Gallivan, Ency Abedin, and Tessa Tookes. Clayton says goodbye to Cassidy during the cocktail party.
Who goes on the next one-on-one date with Clayton Echard?
Fans saw Clayton and Susie Evans embark on the season's first one-on-one date in The Bachelor Episode 2. The pair flew in a helicopter and spent some alone time on a massive yacht. If you missed the episode, the teasers for the season showed a quick shot of Susie and Clayton jumping off the boat together.
So, who's the next lucky lady to get some one-on-one time with Clayton? That honor goes to Sarah Hamrick.
Tune in to ABC tonight to watch an all-new episode of The Bachelor with Clayton Echard. The show begins at 8 P.M., but those without traditional cable can still watch. They just have to wait a little longer. Episodes of The Bachelor stream the next day on Hulu.