Is 'The Blacklist' Based On True Events?
The hit show, 'The Blacklist' was renewed for season 8. Is the series based on true life events and is Raymond Reddington based on a real man?
NBC renewed The Blacklist for season 8. The drama series would've normally resumed production in March. The next portion of Raymond "Red" Reddington's (James Spader) TV journey will continue soon. That said, is The Blacklist based on true events?
Season 8 of 'The Blacklist' is on the way — eventually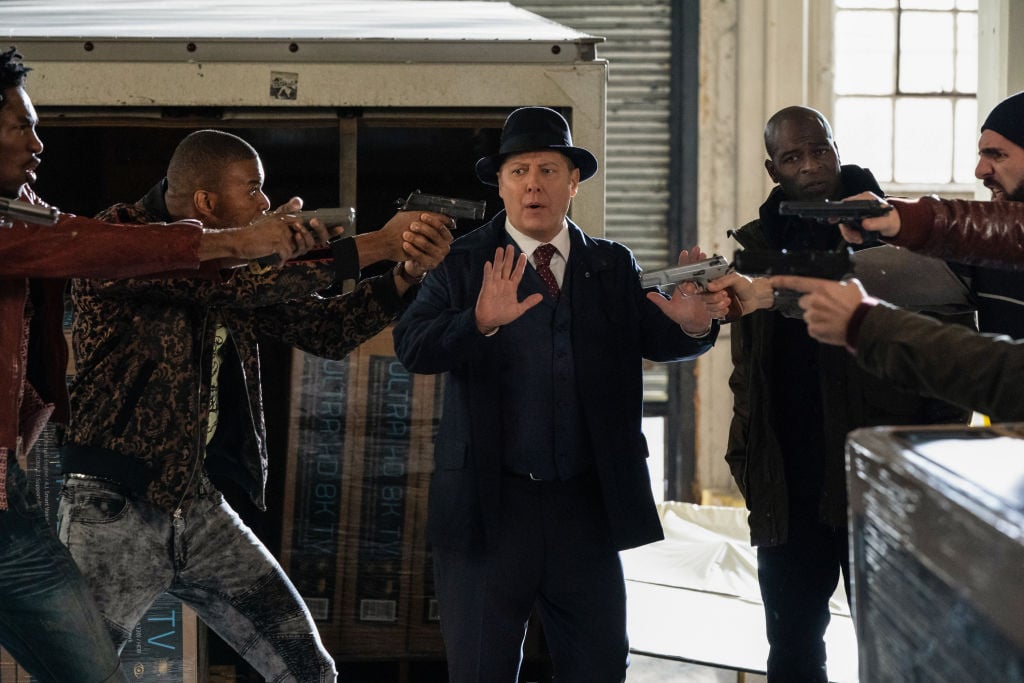 Luckily for fans of The Blacklist, the show was renewed for season 8. The announcement came just in time for the show's 150th episode, which aired in April.
The show follows the FBI's 4th Most Wanted criminal (Spader). He turned himself in and became an informant to catch the "blacklist" of criminals. The show is one of the network's top performers.
Season 8 would normally return in the fall and run through spring 2021. With the coronavirus (COVID-19) pandemic shutting down production on all of Hollywood, it's not clear when season 8 will premiere.
Creators managed to salvage production by using live-action and graphic-novel-style videos to fill in the gaps of events.
"The Blacklist continues to tell exciting and imaginative stories," Chris Parnell, co-president of Sony Pictures Television, said via The Hollywood Reporter. "It's due to the brilliant cast, crew, and our writing staff, led by Jon Bokenkamp and John Eisendrath, who commit to unparalleled creativity. Wait until you see what's in store for season eight."
Likewise, NBC also renewed New Amsterdam for three more seasons. The series, which stars The Blacklist cast member, Ryan Eggold, will air through 2022-2023. Eggold won't return as Tom Keene in The Blacklist — and hasn't appeared since he left in 2018.
What to expect with 'The Blacklist' Season 8
Fans can expect Megan Boone, Diego Klattenhoff, Harold Cooper, Hisham Tawfiq, and Amir Arison to return. Fan favorite, Mozhan Marno, exited after five years on the show.
A new FBI agent, Alina Park (Laura Sohn) who may have more screen time to "replace" Marno's character, Samar. It's unclear is Laila Robins will continue antagonizing as Katarina Rostova in season 8.
According to Digital Spy, The Blacklist Season 7 "premiered in the UK on Thursday, April 23 on Sky One," which would put season 8 back on the air sometime in 2021 with new episodes.
According to showrunner Jon Bokenkamp, The Blacklist will be, "Continuing to push deeper into the mythology in a way that will bring audiences deeper into the heart of Reddington is and why he came into Liz's life. The sort of triangle of Katarina, Liz, and Red will shine new light on the mythology of the show."
Bokenkamp told The Wrap: "We started season seven with the knowledge that we had a lot more story left to tell — too much story to cram into season seven.
"As you point out, we are deep into the mythology, and we're closer to the end than the beginning, but at the moment we're just having fun unpacking the story we're telling."
Is 'The Blacklist' based on true events?
Anyone who watches The Blacklist may wonder how realistic the events actually are — especially considering how effortlessly Spader plays the charming, intellectual "Red." Is there a criminal blacklist and is Red inspired by someone on it?
Bokenkamp revealed at a previous Comic-Con event that the show came about when an infamous Boston criminal who protected his neighborhood and residents, Whitey Bulger, was captured. He allegedly murdered 19 people.
Executive producer, John Fox, toyed with the idea of what might happen if [Bulger] started talking.
"He'd be like the Rosetta Stone of crime," Fox said of how they developed Spader's Red. "He took on a Keyser Soze [The Usual Suspects] kind of feel…a concierge for crime."
Spader said he was intrigued by Red's underlying humor as well as the mysteries he'd help uncover.
"I just thought it was a neat show. I've done a little bit of series work in the past, and what little I knew about it was you better make a choice to play a character that's going to sustain, [one] that you can be curious about over a long span of time," Spader revealed.
He continued: "Questions are going to go unanswered for a while, not only for the audience but for me as well. This character seemed like that. This guy was such a strange mix of someone who is dangerous and scary at times but also compelling, and part of that is his sense of humor."
Red may be inspired by a real-life criminal in some ways, but whether there's an actual criminal blacklist that exists, it's not likely — outside of sporadic underground affiliations. The Most Wanted list exists for a reason and The Blacklist creators have found a way to utilize some parts to provide fans with [soon to be] eight seasons of entertainment.