Is the Cast of 'The Sisterhood of the Traveling Pants' Still Friends?
It's been more than a decade since we last saw Blake Lively, Alexis Bledel, America Ferrera, and Amber Tamblyn on the big screen together.
The women starred in both installments of the comedic drama The Sisterhood of the Traveling Pants as inspirational teens who taught us all the true meaning friendship.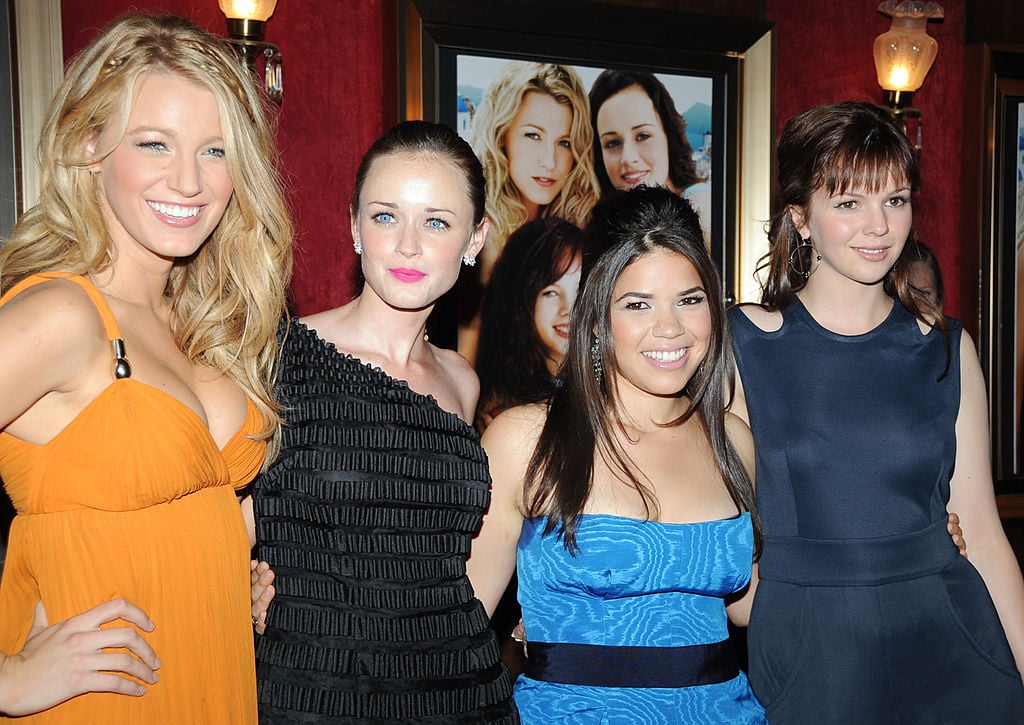 Today, the former co-stars still remain close friends and continue to prove their friendship is just as strong as the one they portrayed in the film.
The stars' fictional and real-life friendships are parallel
The Sisterhood of the Traveling Pants films are two of the most memorable and empowering movies about friendship to come out of the early 2000s.
The coming-of-age films taught many of us just how unbreakable the female bond can be, and they're a great example of how even the strongest friendships can sometimes be put to the test.
Although their message has touched many people's hearts over the years, these films wouldn't have had a lasting impression on fans if it weren't for the four women who've since shown the world what friendship is really about.
In the franchise, Lively, Bledel, Tamblyn, and Ferrera play four best friends who are constantly torn apart by one thing or another.
With distance being hard for them to accept, these besties use a pair of jeans to stay connected as they're off living their own lives. But no matter the distance, these friends always find their way back to each other, ultimately proving that nothing is stronger than sisterhood.
Although the foursome introduced an ideal fictional bond among friends to fans, these co-stars have also shared their real-life friendship over the years.
While working on the films, Lively, Bledel, Tamblyn, and Ferrera established a close friendship. And today, the four continue to prove that no matter how much time has passed, their bond will remain solid.
The women frequently reunite
Although all four actresses are busy with their own careers and families, they still try to reunite regularly.
Since shooting the films, Lively, Bledel, Tamblyn, and Ferrera have come together to celebrate many milestones in each other's lives. From weddings to pregnancies, these friends have been by each other's sides for many of their most memorable moments.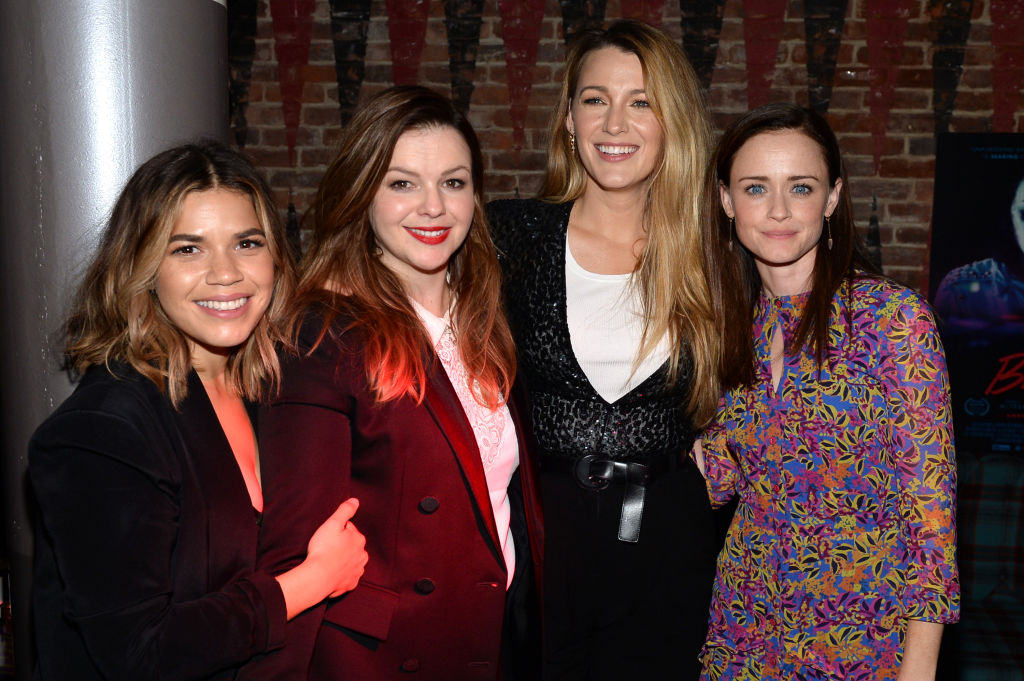 They've even helped and supported each other during their motherhood journeys, which Ferrera says she'll be forever grateful for.
"We definitely have all been together with the babies, and we've all met each other's babies," the Superstore actress told Us Weekly in May 2019, one year after giving birth to her son. "They're really there for me as a source of support and advice, and we're very much leaning on each other through motherhood."
To make this friendship even sweeter, the co-stars make sure to get their kids together for playdates in between their demanding schedules.
"It's a very special bond that we have," Tamblyn shared with Us Weekly in 2018. "We're very proud to be friends and if we could do movies together for the rest of our lives I think we would."
Although they don't get to hang out as much as they'd like to, the former co-stars still try to get together for a girls night out every now and then.
During a recent episode of Watch What Happens Live with Andy Cohen, Tamblyn dished on hanging out with her Sisterhood of the Traveling Pants co-stars.
Tamblyn said she sees Ferrera the most, though she enjoys spending time with all of the women when given the chance.
"That's the great thing about really good friendships because you can go a year without seeing someone, and it's like you're right back in that same moment," she said.
The besties might be coming together for 'Sisterhood of the Traveling Pants 3'
While the actresses continue to spend quality time together in real life, there is a possibility they could be working side by side a third time.
It has been said that a third installment of The Sisterhood of the Traveling Pants is in the works.
Back in 2018, Bledel let word slip about this exciting news while appearing on an episode of The Tonight Show Starring Jimmy Fallon.
"We just pitched the third movie, and I hope it comes together," she said, drawing cheers from the crowd.
Then, in September 2019, Ferrera told Entertainment Tonight that though the film is "a conversation that's still at play," she's hopeful they'll get the green light.
"Fingers crossed that something comes to fruition with that, but it's been a vision and a dream of ours for a while now," she said. "We're all moms now. We've all got a lot going on, but we've got a beautiful friendship and we love these movies and we love this story and our friendship together [and] the friendship of these girls. So, we're sticking with it and we'll see what happens."