Is the 'Community' Cast Friends in Real Life?
The cast of 'Community' share a great chemistry on-screen. But are they friends in real life?
Netflix recently added Community to its catalog, and since then the show has seen somewhat of a revival. Fans new and old are revisiting the show. And after seeing the cast's incredible on-screen chemistry, many are wondering if they are all friends in real life.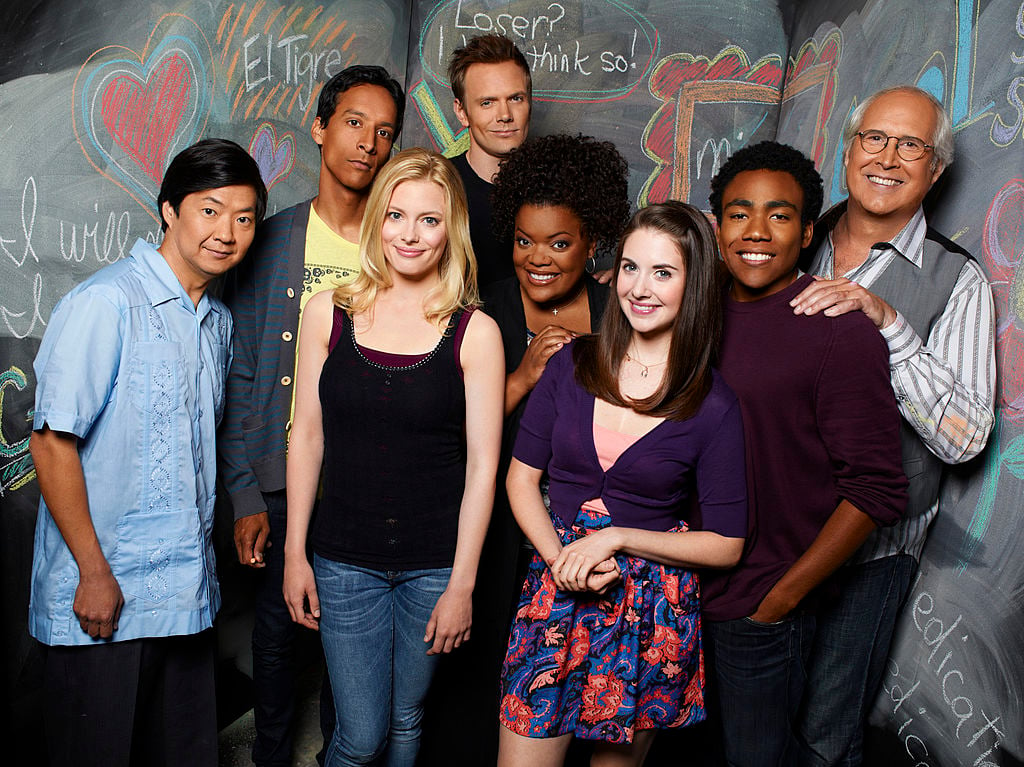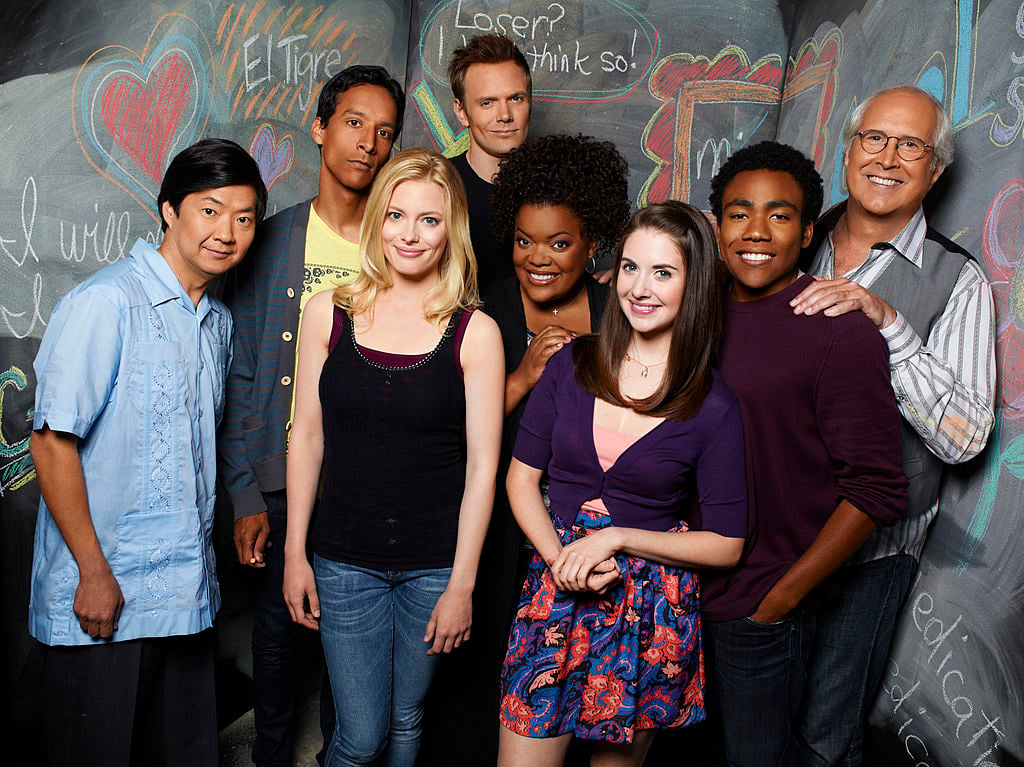 'Community' stars Joel McHale and Ken Jeong are great friends
As much as their characters, Jeff and Chang, fought on Community, Joel McHale and Ken Jeong are actually really good friends. The two have worked together on a number of projects since the show ended in 2015, and they constantly take friendly, funny jabs at each other on social media.
McHale made an appearance on an episode of Jeong's sitcom Dr. Ken in 2016. And both work alongside each other as judges on The Masked Singer. Currently, Jeong and McHale host a podcast together called the Darkest Timeline. 
They show their love for each other on social media
A few Community cast members still share their love for each other on social media, which is proof that they're still good friends. On Danny Pudi's birthday, McHale shared a photo with him on Instagram, with the caption, "Happy Birthday to one of the finer people on the planet."
Yvette Nicole Brown, Alison Brie, and Jim Rash also share pictures of each other on Instagram, celebrating the show and their friendship. In November 2019, the cast reunited for Vulture Festival. Gillian Jacobs posted a picture of the reunion, with the caption, "I got to hang out with family today. That was nice."
For Jeong's birthday a few cast members got together to celebrate. "Is there any room in this pocket for a little spare Chang?" Brie captioned a photo of the birthday reunion. "So fun celebrating @kenjeong and seeing some Community fam last night! Happy Birthday Ken!! #sixseasonsandamovie."
The cast also supports each other's various professional endeavors. In 2018, Pudi attended one of Jacobs shows and posted a picture on Instagram, giving her props for her performance. When Donald Glover's film, The Lion King released in 2019, Brown supported her friend and asked her followers to see the movie. 
The 'Community' cast recently reunited with Donald Glover
Glover left Community in season 5 and has been busy with juggling his successful rap, TV and movie careers. He hasn't been around for many of the past reunions, but he came back for the virtual table read special, and also joined Jeong and McHale's Darkest Timeline cast reunion. 
In the call with Jeong and McHale, Glover suggested that the cast make a group chat to keep in touch. When he found out that they already had a group chat, he was taken by surprise. Brown confessed that they didn't add Glover only because they thought he was too busy, but promised they'd add him now.
Except for Chevy Chase, who reportedly had a sticky relationship with the cast and showrunners, it looks like most of the cast of Community is still friends. Hopefully, if there is a movie in the works, the entire crew will return to bring their real-life chemistry back on screen.