Is 'The Ellen DeGeneres Show' Being Canceled? Rumors Emerge After Ellen Gets Exposed for Alleged Mean Behavior
Ellen DeGeneres and her eponymous show have been a staple on the talk show circuit for years. It debuted in 2003 and instantly became a hit, drawing amazing ratings, winning a trove of awards, and providing some of the most iconic moments in pop culture. But fans have started to wonder about its future after a recent report alleged the show could be getting canceled. Here's what we know.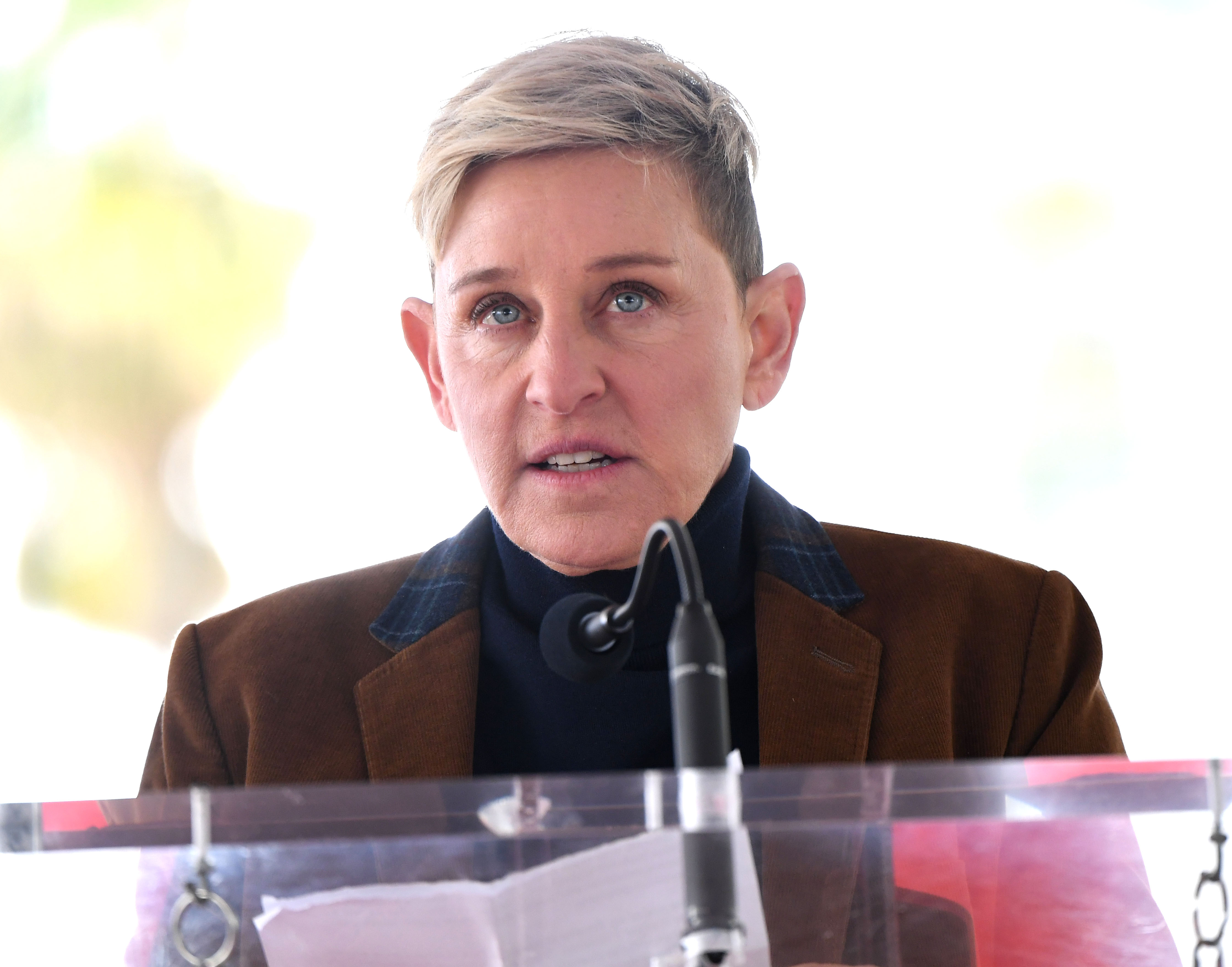 More on the allegations surrounding 'The Ellen DeGeneres Show'
The rumors surfaced on July 1 when The Sun reported that ratings fell 14 percent in season 17, citing findings from TVNewsCheck. The rumored decrease in viewership comes amid an onslaught of negative press surrounding the show's host.
Ever since March, DeGeneres has been getting called out for her alleged "mean" behavior. It started on March 20 when comedian Kevin T. Porter posted a tweet asking fans to share their stories about her, saying: "Right now we all need a little kindness. You know, like Ellen Degeneres always talks about! She's also notoriously one of the meanest people alive Respond to this with the most insane stories you've heard about Ellen being mean & I'll match every one w/ $2 to, @LAFoodBank."
Almost instantly, stories started rolling in. TV writer Benjamin Siemon alleged DeGeneres makes staffers chew gum before speaking to her because she has a "sensitive nose," while writer Alison Freer claimed the host once stopped a caterer from grilling steaks at another staffer's birthday party "as [DeGeneres] doesn't eat meat."
Even Ellen DeGeneres' current crew spoke out
As the comment section continued to swell with stories, attracting over 2,000 replies, crew members working for The Ellen DeGeneres Show complained about their treatment during the coronavirus pandemic. Sources told Variety that staffers went weeks without any updates regarding their pay and employment status. And when they did finally get to sit down with executives, they were told to expect a 60 percent pay reduction, insiders said.
DeGeneres herself has not directly addressed the backlash, but a source told Us Weekly on May 13, "Ellen is at the end of her rope. She thought this was all just sour grapes from a few haters. But it's not a passing thing – the hits just keep coming."
Representatives speak out about the show's alleged cancelation
Despite everything going on, representatives for Telepictures — the production company behind the show — told Page Six that the cancelation rumors are "untrue."
DeGeneres herself has not yet weighed in, but she has admitted in the past that she thinks about quitting the show.
In a 2018 interview with The New York Times, DeGeneres said she chose to renew her contract through the summer of 2020 but admitted she almost declined. She explained that she thinks about leaving the talk show arena to work more in film but "changes her mind all the time."
Read more: Ellen DeGeneres Gets Slammed After Video Reemerges of Her 'Forcing' Mariah Carey to Reveal Her Pregnancy Weeks Before Miscarrying