Is the Pandemic Reuniting All the Classic Kardashian Couples?
Shortly after the novel coronavirus pandemic became apparent, the Kardashian-Jenner clan announced their intention to shelter at home while "trying to enjoy the slower pace and extra family time." A source close to Kim, Khloé, Kourtney, and the rest told People magazine that the reality show stars were remaining in their respective homes, ordering food and essentials online, and "not complaining."
With all this social distancing going on, is it possible that one or more of the classic Kardashian-Jenner couples will reunite? Is there any chance that, despite the pandemic –or perhaps because of it– Khloé and Tristan or Kim and Kanye will get back or stay together? Here's what we found out: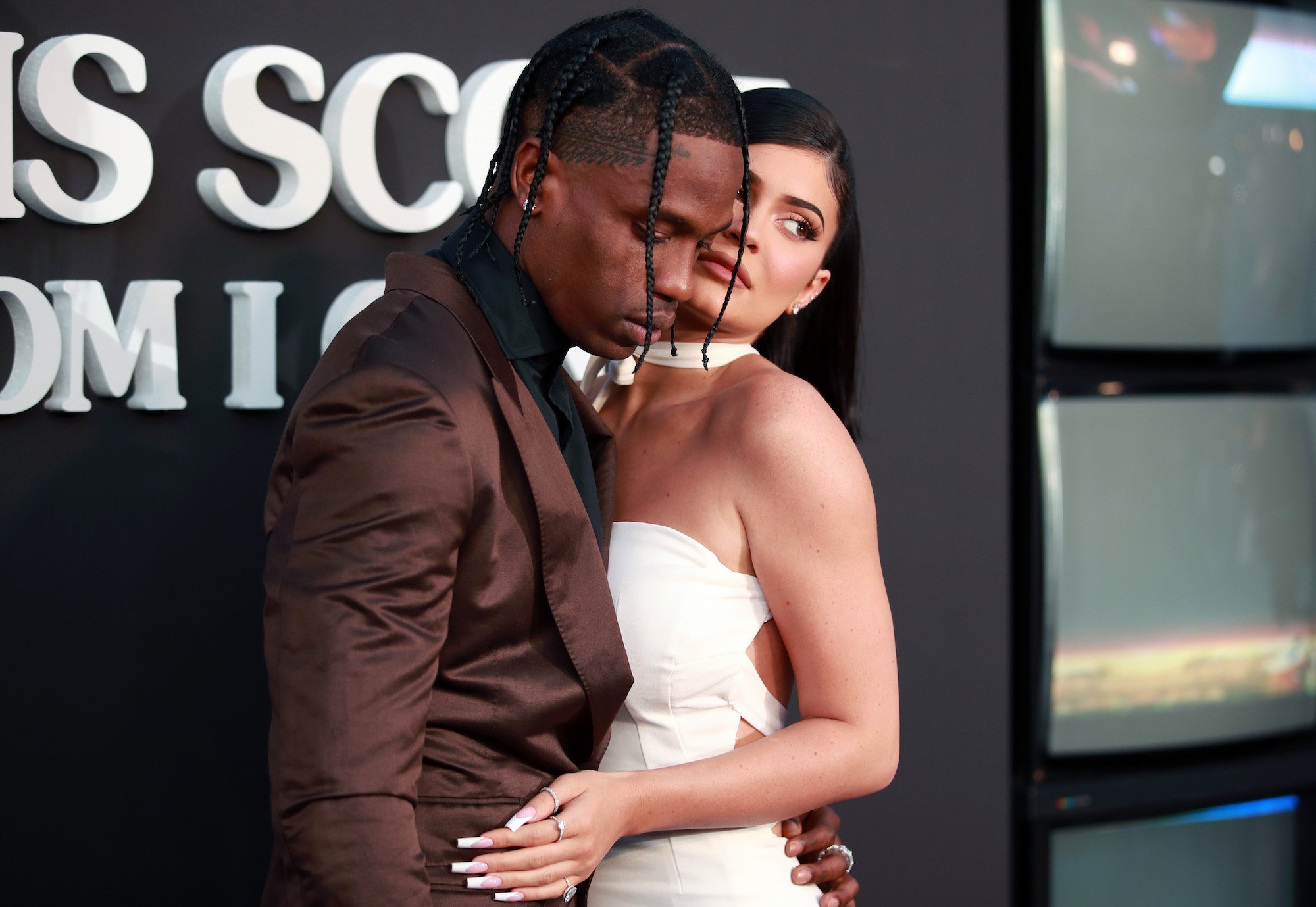 Khloé and Tristan
When third-eldest Kardashian daughter, Khloé, hooked up with athlete Tristan Thompson in September 2016, the Cleveland Cavaliers center was weeks away from fatherhood. Apparently, the fact that lifestyle blogger Jordan Craig was six months pregnant with his baby did not deter Thompson from laying the charm on Khloé.
Within weeks, Khloé and Tristan were spotted stylishly celebrating the long Labor Day weekend in Mexico and making out at a Drake concert in Los Angeles. Despite a People report that shed some doubt on the seriousness of the relationship, Khloé introduced the six-foot-nine basketball star to her mom, Kris Jenner, and the roller coaster ride was on.
On December 12, 2016, the Instagram model known as Jordy C gave birth to Thompson's first child, Prince Oliver. That same month, Khloé jetted to Cleveland to spend the winter holidays with her by then very public beau.
By most outward appearances, Khloé and Thompson were a flirtatious, loving couple throughout 2017. That fairy tale came to a crashing end when images of Thompson recklessly flirting with another woman were revealed to a nine-month pregnant Khloé in April 2018.
Khloé gave birth to Thompson's second child on April 12, 2018. They named their daughter True and tried to put Thompson's heartbreaking infidelity behind them. By February 2019, however, additional instances of infidelity were revealed. Khloé took her pain to Twitter, where she explained that her breakup with Tristan was 100 percent his fault and not the fault of her sister Kylie's best friend, Jordyn Woods, who was spotted kissing Thompson.
Cheatsheet readers have seen Khloé forgive Tristan too many times to count, and for a while, it seemed that the on-again-off-again couple, although on friendly terms for the sake of their daughter, was not ever going to get back together.
Then came Covid
In self-imposed isolation, Khloé gave a lot of consideration to her broken relationship with True's daddy. Friends and fellow Kardashians may not like it, but as of July, Khloé seems quite happily reunited with her unfaithful boyfriend.
As one astute Reddit user observed, "I think it's safe to say covid brought back all the karjenner couples" while noting that Khloé and Tristan's pandemic reunion is "obvious at this stage."
Kourtney and Scott
Periodically together from 2006, Scott Disick and Kourtney Kardashian ended their romantic relationship in 2015. Disick moved on to a relationship with model Sofia Richie but continued to carefully co-parent the three children born to him by Kourtney. The oldest Kardashian daughter remains single and unattached.
Or does she?
Romance rumors swirled following Disick's split with Sofia Richie, as him and Kourtney vacationed together with the kids and exchanged kind and flirty comments on social media. While sources have said numerous times the two will never reunite, fans couldn't help but speculate the two were together again.
Kim and Kanye
Perhaps the most classic of the Kardashian couples, Kim Kardashian West and rapper Kanye West evolved from friends to lovers in the spring of 2012. The pair that Billboard magazine dubbed "one of the hottest couples on the planet" wed in Italy in 2014 and has been wildly popular on social media and television ever since.
Kanye announced a presidential bid in the summer of 2020. At first, Kim appeared to support his surprising candidacy. After Kanye delivered a notably awkward monologue in South Carolina in July 2020, his exceedingly patient wife, along with numerous friends, family members and media pundits, expressed concern about the 43-year old record-producing rapper's mental health.
Kanye's public revelation of very private matters infuriated Kim. After he published a series of now-deleted Tweets about the Kardashian family, Kim tried her best to explain Kanye's bipolar disorder while noting that because he is a grown man, nobody can force him to get the mental health treatment he needs.
So, are Kim and Kanye together? A better question might be will they remain a couple after the coronavirus (COVID-19) pandemic? During the early days of the pandemic, the Wests and their four kids sheltered in place together at their California home. Unfortunately, tensions were reportedly at an all-time high, and Kanye eventually returned to the family's Montana estate where he remains alone.
Are any other Kardashian reunions in the works?
When it comes to the Kardashian-Jenner clan, couples come together and fly apart with astonishing regularity. Will the coronavirus (COVID-19) pandemic inspire any more reunions of classic Kardashian couples? Reports say Kylie Jenner and Travis Scott are quarantining together to be close to Stormi. In March of 2020, Jenner's nephew Mason Disick shut down ideas the two reunited, but quarantining together might change things. All we can say for sure is that it's entirely unlikely that Kris and Caitlyn will ever reclaim their couplehood.