Is 'The Rookie' Setting Up a 'Chenford' Romance?
Over the last four seasons of 'The Rookie,' Lucy Chen and Tim Bradford have become great friends. And as they get closer in season 4, some fans wonder if the show is setting up a romance.
Lucy Chen (Melissa O'Neil) and Tim Bradford's (Eric Winter) relationship has evolved over the last few seasons of The Rookie. And with the two getting closer in season 4, fans of the ABC series are wondering if it is setting up a "Chenford" romance.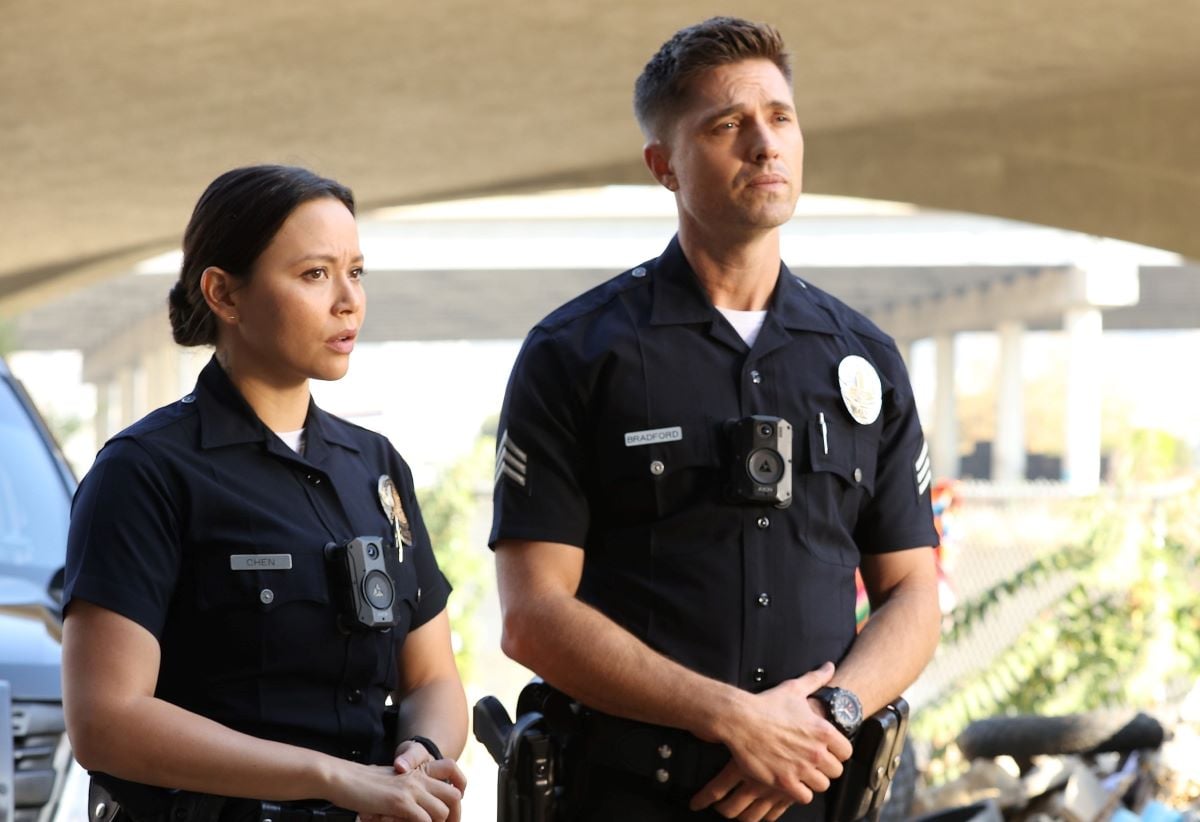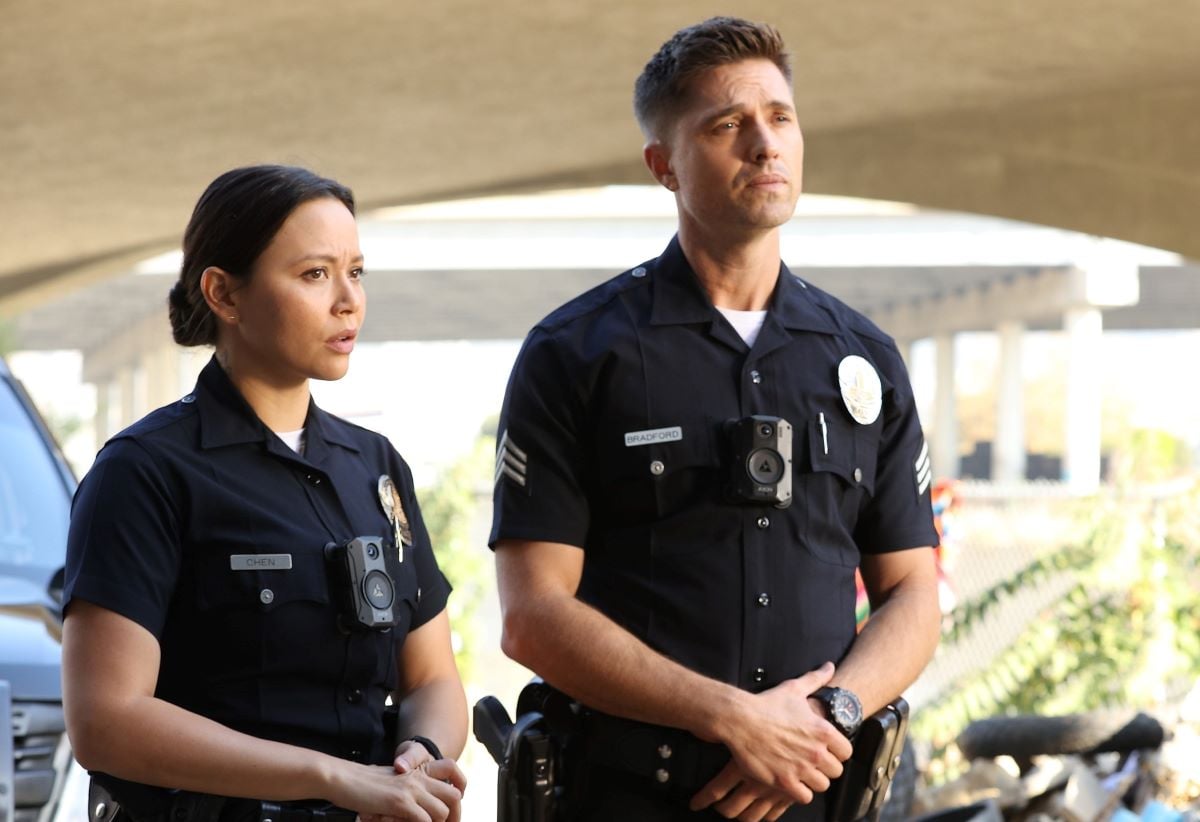 'The Rookie' showrunners didn't plan on a romance for Chen and Bradford
The Rookie Season 1 started with Chen and Nolan (Nathan Fillion) dating. But when Nolan's Training Officer, Talia Bishop (Afton Williamson), discovered their relationship, she urged Chen to break it off. Bishop suggested that Chen wouldn't be taken seriously if she kept dating a fellow officer. And she told Nolan that their romance could hinder Chen's chances of moving up. So, the couple broke up with no hard feelings, and they've remained good friends since. 
When talking to TV Line in 2020, showrunner Alexi Hawley spoke about a potential romance between Chen and Bradford. And citing Chen's breakup with Nolan, he noted that putting the two characters together would be hypocritical.
"We'd be hypocrites [to write a Lucy/Tim romance] because we made it very clear in those first four or five episodes that female officers unfairly get tagged if they sleep with cops, and it's why Nolan and Lucy couldn't be together — and ultimately I think that was the right move," Hawley said. 
"I mean, he was on the rebound from a 20-year marriage and she was 20 years his junior, and so it worked out the way it was supposed to," Hawley added. "But if we turned around and threw [Lucy and Tim] together, that would be somewhat hypocritical."
The showrunner also explained that it would go against Tim's nature to start a romance with an officer who works under him. "Tim would never cross that line," he explained. "So while I'm obviously aware that there's a big 'shipping' there, and I appreciate any kind of passion about the show, that's a huge line [to cross]."
'The Rookie' showrunner thinks Chen and Bradford's friendship is special
Chen and Bradford are getting closer in season 4 of The Rookie. They've been a great support to each other through personal issues and family drama. And in a recent chat with TV Line, Hawley suggested their friendship is much more interesting than a romance. 
"The intimacy that exists between them is really special," he said. "I think the fact that they're not romantically entangled makes it more special, because they are coming from a place of friendship and connection first, and not a place of romance — Over time, they have earned that connection, and I think it is so much richer."
But Alexi Hawley says the show's writers considered introducing a Chenford romance
There's no doubt that Chen and Bradford have chemistry. And when talking to TV Insider about The Rookie, Season 4, Episode 9, in which Chen hugs Bradford after he meets his father, Hawley admitted that romantic tension does add to their storylines. And he revealed that the show's writers have considered bringing the two together. 
"I think the intimacy that we've gotten with them over these seasons, by not going to a romantic place, for me anyway, has been super powerful," he explained. "And I think the tension that exists, as we all know from those Will They, Won't They-type relationships is really, it's a spark. And I just love what it does to us to keep that alive."
"But don't think my writers' room isn't plotting ways to put them together immediately," Hawley added. "I'm still trying to navigate the best way to tell their story and what's the best way to that relationship."