Is the Same Actor Playing 'The Mandalorian' in Season 2?
This masked character will stop at nothing to save The Child. In season 2, that means he'll travel to new corners of the galaxy in search of force-wielding sorcerers called Jedis. 
The actor behind The Mandalorian only shows his face once during the first season of Disney's Star Wars series. Does that mean a new actor will play this character during Season 2? Here's what we know about the Star Wars live-action production, The Mandalorian. 
Pedro Pascal portrays 'The Mandalorian' in season 1 of the Disney+ 'Star Wars' series
He's one of the best bounty hunters in the galaxy and he's a Mandalorian, complete with valuable armor and powerful killing skills. After the "Great Purge," these warriors were forced underground, to conceal their numbers.
To conceal their identities, they always wore their helmets around other people. This is the way. As a result, viewers of this Star Wars series only heard the actor's voice throughout the first season.
That is the case until the Mandalorian gets injured during one episode and a droid looks at his head, revealing his face to viewers. This fearsome warrior, referred to as the Mandalorian, is portrayed by Narcos, Buffy the Vampire, Community, and Game of Thrones actor, Pedro Pascal. 
Will Pedro Pascal be in season 2 of 'The Mandalorian?'
Some fans wonder if they'll be physically seeing more of this character in season 2 of the series. It is confirmed that Pascal will appear in most, if not all, of The Mandalorian's upcoming episodes. He'll presumably star alongside the adorable and endearing "child," nicknamed "Baby Yoda" by fans on the internet. 
"I'm still having this 'What did I do to deserve this?' feeling," Pascal said during an interview with Elle Magazine. "To be invited into an experience like this? I can never kill the fan in me—that's just my upbringing."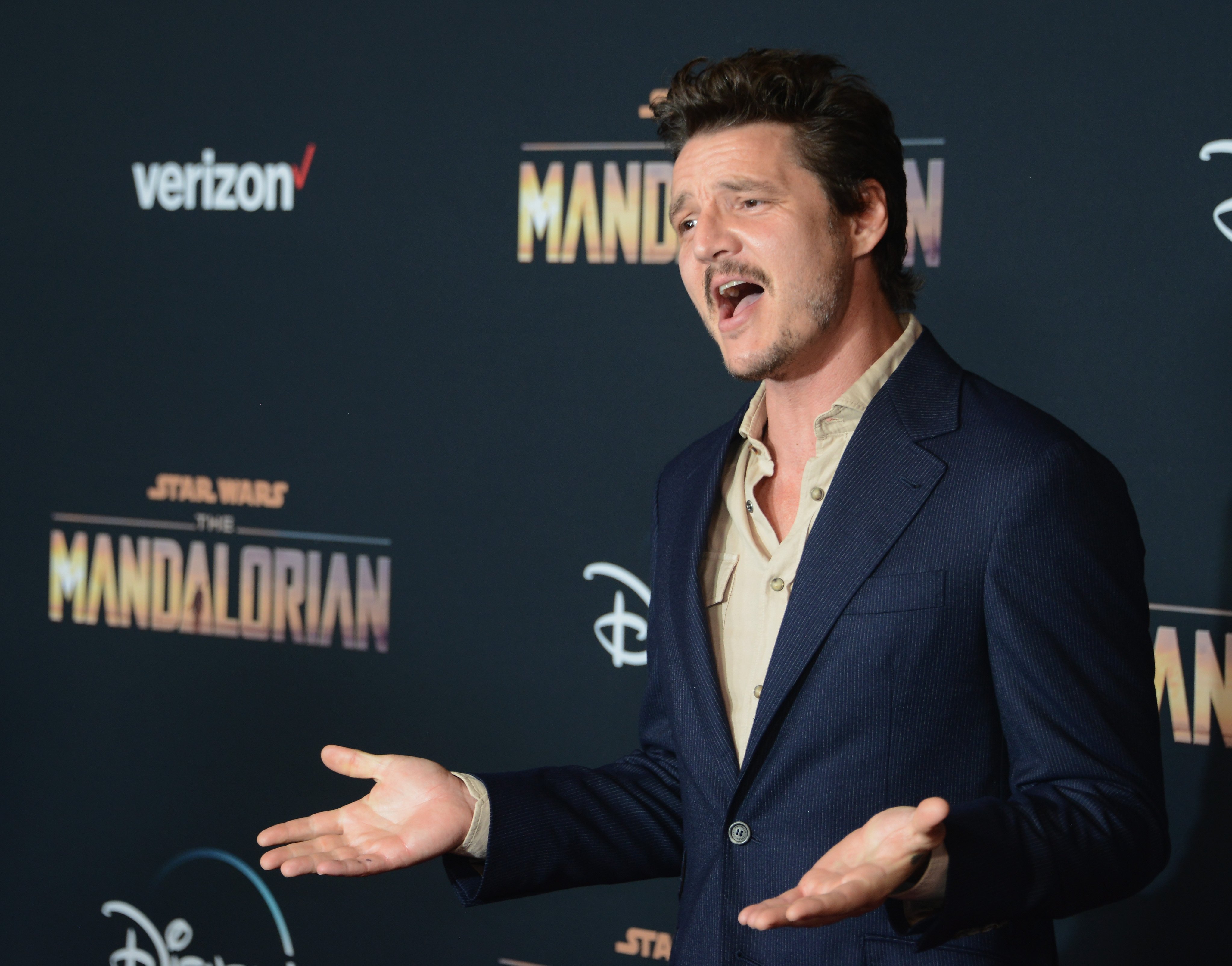 Season 2 of this 'Star Wars' series premieres during October 2020
Fans already caught a glimpse into these new adventures, thanks to the trailers and teasers from Disney their streaming platform. New episodes of this Star Wars series premiere on a weekly basis, beginning on Oct. 30, 2020, and going until December 2020.
"[The Mandalorian] is very much a passenger to the experience in unexpected ways — not knowing what's to come, not knowing how much or how best to protect the Child," creator Jon Favreau said during an interview with The Wrap. "We don't know how far he will go to do that, and they're finding new ways to push the envelope."
Already released episodes of The Mandalorian are available for binge-watching on Disney's streaming platform, Disney+, as are Star Wars movies like The Force Awakens. To learn more about Disney+ and to subscribe, visit their website.