Is 'The Wire' Free on Amazon Prime? How to Watch the Show Today
Catching up with the HBO classic series 'The Wire' is easy in 2019. Here are your options.
Looking back at the previous decade (2000-10) of this century, it's safe to say HBO subscribers had it good. Starting in 1999 and running until '07, you had the Sopranos dominating Sunday night. In 2003, the mob show's season premiere had a record 22.6 million viewers.
Starting in '02 and running into '08, subscribers also had The Wire to sink their teeth into when tales of the Jersey mafia weren't enough. Created by David Simon (Homicide: Life on the Street) and starring Idris Elba and Dominick West, The Wire was equal to The Sopranos on most levels.
In fact, more than a decade after their runs ended on HBO, people still argue about which one was the best show of all time. (Some, including us, simply put them both on the Mount Rushmore and leave it there.)
But there's no point in trying to remember which show was better. Right now, Amazon Prime members can watch both classic series in their entirety without paying any extra fees. Just binge and decide for yourself.
'The Wire' now streaming on Prime for free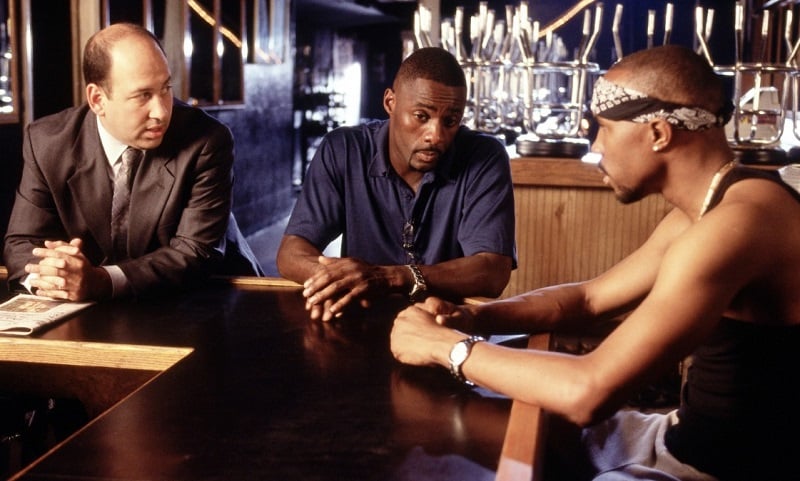 Anyone with a Netflix subscription and Prime membership knows the new titles can pile up, leading to confusion when you actually get free time to enjoy a show. But the fact The Wire is streaming for free on Prime should take care of a few months' worth of decisions. (It's that good.)
The show's title refers mainly to the premise of the opening season. In that brilliant installment, a group of Baltimore detectives (West, Wendell Pierce, Clark Peters, and others) attempt to take down the dominant drug-dealing operation in town — and they need to start recording.
But that group (partly led by Elba) seems to always be one step ahead of the cops. Meanwhile, you have a renegade thief named Omar (memorably played by Michael K. Williams) who's known for robbing any and all drug operations with impunity.
sBesides, the feds mostly have terrorism on their brain in the wake of 9/11. And local corruption (plus a heavy dose of meat-headed law enforcement) doesn't make things easier for the task force.
A decade since The Wire ended its run on HBO, Simon's refusal to offer simple answers to any of these questions stands out as one of his show's greatest achievements.
HBO subscribers also have full 'Wire' privileges.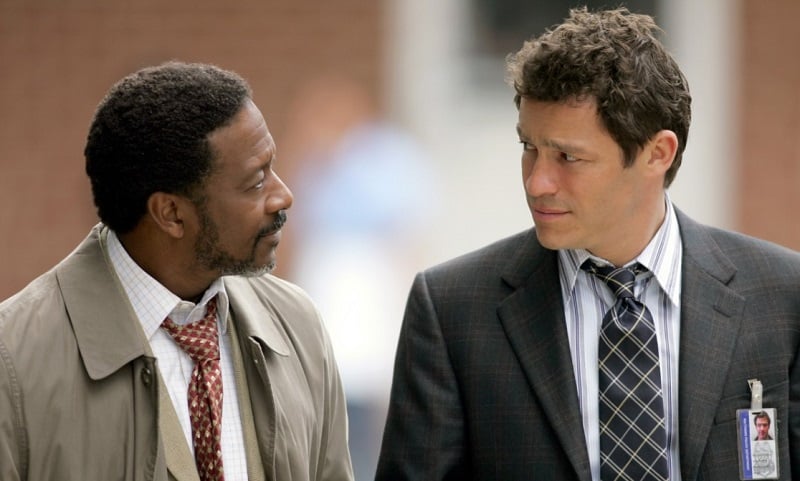 Though you may forget it at times, HBO allows subscribers to stream its classic shows in their entirety as well. So the same applies to The Sopranos and The Wire. All 60 episodes sit ready for your viewing pleasure whenever you want to tackle them.'
As someone who streamed the entire Sopranos series last year, I can assure you the gifts keep on giving from this series. Most shows since pale in comparison to this peak HBO era, and it isn't particularly close.
So what to do if you want modern counterpart to The Wire or The Sopranos as you stream the classic shows? The answer there to that one is easy. EPIX's Get Shorty and the third season of HBO's True Detective are the best you can do in 2019.
Check out The Cheat Sheet on Facebook!