Is There Beef Between the Casts of 'Floribama Shore' and 'Jersey Shore'?
Jersey Shore and Floribama Shore feature two very different groups of roommates. Recently, fans have started to think there might be some turmoil between the casts of these MTV shows. Is there contention between the cast of Floribama Shore and the Jersey Shore roommates?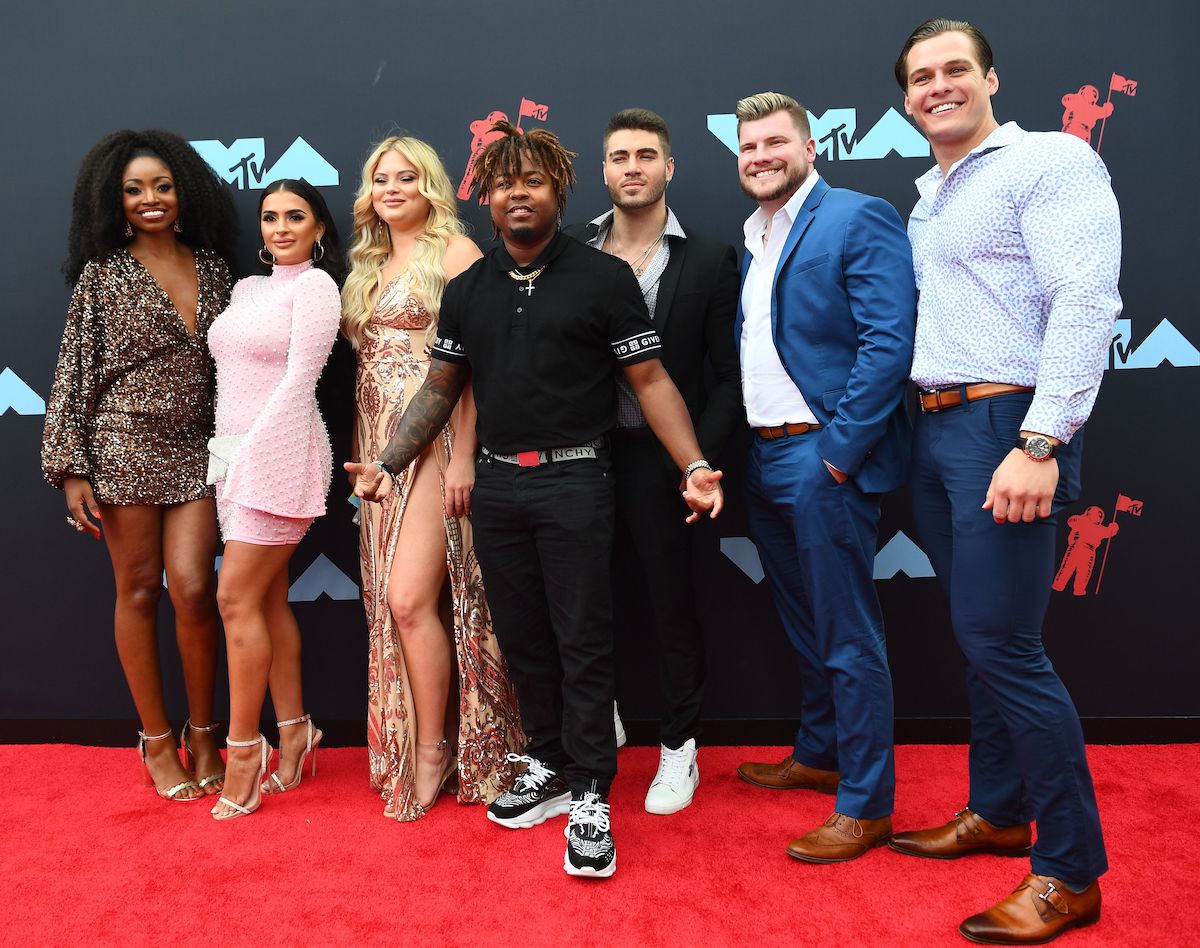 'Jersey Shore' and 'Floribama Shore' have different casts, but a lot in common
In 2009, the world met a group of guidos and guidettes who spent the summer partying in Seaside Heights, New Jersey. Today, they've become the beloved cast of Jersey Shore. 
In 2017, MTV introduced a similar concept — eight strangers living and partying together in the Florida panhandle. Floribama Shore felt familiar to Jersey Shore fans. And since Jersey Shore: Family Vacation wasn't anywhere in sight, most fans welcomed the new reality series. 
Some fans think the 'Floribama Shore' roommates envy the cast of 'Double Shot at Love'
Jersey Shore: Family Vacation was introduced in 2018, reigniting many fans' love of the show. The following year, MTV introduced Double Shot at Love. The dating series sought to help Vinny Guadagnino and Pauly DelVecchio find love.
Recently, Jersey Shore: Family Vacation filmed season 4. This season will include some of the cast from Double Shot at Love — something fans think triggered the Floribama Shore cast.
"A couple of Floribama Shore cast members dropped shade to DSAL on [Instagram Live]," a fan on Reddit pointed out. "[They were] insinuating that they had to build their following and start at the bottom, while Pauly and Vinny nurtured DSAL as the next generation." 
This fan also pointed out how some of the Floribama Shore cast seemed envious that the Double Shot at Love traveled in private jets and stayed in penthouse suites. They also "claimed they never received support from their sister show Jersey Shore."
Other fans think 'Floribama Shore' is riding on 'Jersey Shore's coattails 
Before Floribama Shore, there was Jersey Shore. And before that, there was The Real World. And The Challenge. The list goes on, because MTV has become something of a master in the reality television world. 
Regardless of who did what first, fans will always compare shows with a similar cast and format. Some fans are convinced the Jersey Shore cast shouldn't be concerned with the cast of Floribama Shore.
"As far as DSAL, originally it was a dating show for Pauly and Vinny," a fan pointed out on Reddit. "Being who they are (or more so who Pauly is), perks came along with them being on the show like penthouses, jets, etc."
This fan also thinks the Floribama Shore cast should "stop sounding bitter because they didn't start from the ground up either — they're riding Jersey Shore's coattails."
Still, other think producer SallyAnn Salsano prefers 'Jersey Shore' over 'Floribama Shore' 
SallyAnn Salsano's production company 495 Productions has brought us shows like Party Down South, Jersey Shore: Family Vacation, and of course, Jersey Shore and Floribama Shore. With Salsano at the forefront of 495 Productions, some fans think she might be playing favorites. 
"Love my Floribama, but they're definitely extremely salty about SallyAnn/495's preference of getting JSFV S4 back on and involving DSAL (them filming in Vegas this past week must have struck a nerve with Nilsa) over Floribama," another Reddit fan pointed out. 
"Floribama S4 was supposed to film at the end of March for 2 months but obviously got canceled because of [the coronavirus] COVID-19," they continued. "As COVID worsens, there's no date in sight apparently to start. I guess it's been moved back after the cast was put on standby to leave multiple times this summer." 
Since all three shows have the same production team, this fan feels the Floriabama cast might feel like they've been put on the back burner. In reality, it's unlikely Salsano is playing favorites. What's more realistic are the many limitations the pandemic has put on socializing. 
Is there beef between 'Jersey Shore' and 'Floribama Shore'? 
It's difficult to say if there's truly any kind of feud between the two casts. Both groups have been made famous by the MTV network for similar reasons. Salsano continues to work closely on both shows. Still, some fans think it's understandable if there's some resentment coming from the Floribama Shore crew.