Is 'This Is Us' Hunk Milo Ventimiglia Currently Single? Fans Need Answers ASAP
'This Is Us' star Milo Ventimiglia lives a private life off-set. Rumors of who he's dating circulate all the time. Is Ventimiglia currently single?
Milo Ventimiglia plays America's favorite TV dad, Jack Pearson, on This Is Us. In real life, the star has a mysterious personal life not romantically linked to his on-screen love, Mandy Moore. Ventimiglia previously dated other costars, Hayden Panettiere and Alexis Bledel. In the time since, he vowed never to get into relationships with workmates. That said, is Papa Pearson single? Fans are dying to know.
'This Is Us' star Milo Ventimiglia lives a private personal life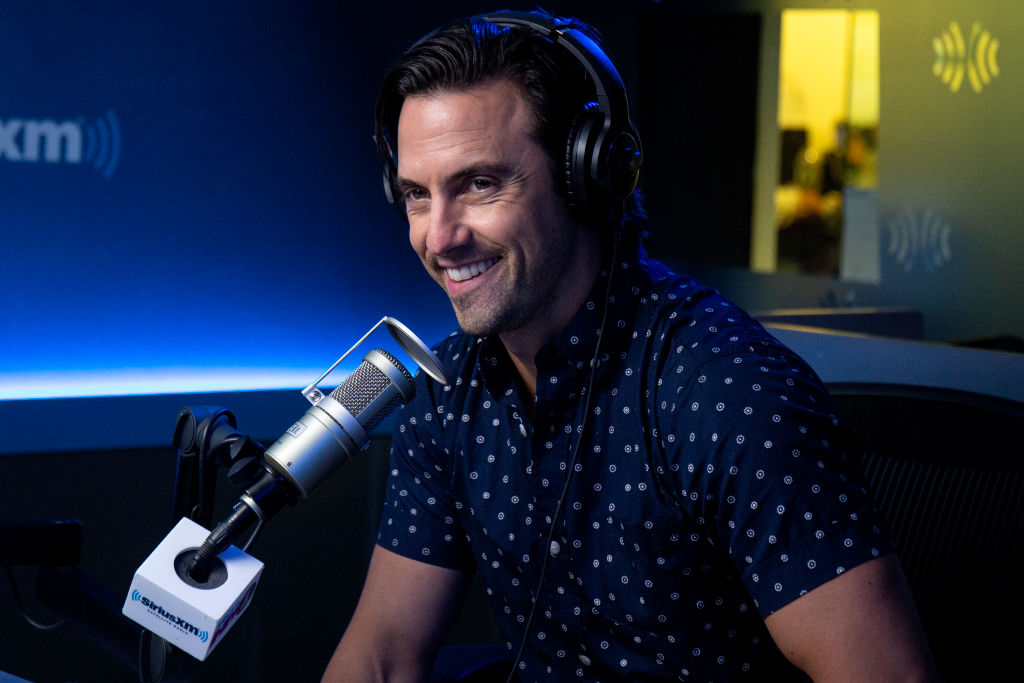 Milo Ventimiglia is notoriously tight-lipped when it comes to dating rumors. If you're in search of personal details about his life and relationships, you'll find next-to-nothing in depth.
For years, the actor hid his love life, tucking it behind the scenes to keep the focus on his projects. He previously admitted to learning lessons the hard way and now knows fame and love are finicky things to balance.
Ventimiglia's last known full-fledged relationship may have been a couple of years back. By the way he dodges questions and paparazzi, it's hard to know if he's still linked to any former flames.
Is Ventimiglia single and ready to mingle?
Previous romances include the 2016 relationship with marketing coordinator for fashion designer Stella McCartney, Kelly Egarian. The pair attended the 2017 Emmy's as a couple, but didn't walk the red carpet together.
When asked about his relationship with Egarian by The New York Post, Ventimiglia simply said, "We won't talk about it." In another interview, he explained why he won't discuss those details in interviews.
"I try to minimize myself so people can see the character and can really dive into the work," the actor told People.
He continued, "I try and remain as anonymous and invisible as I can so it doesn't take away from the experience of the men that I play. I don't know how interesting my life is any more than anyone else's."
In March 2018, multiple outlets reported Ventimiglia in Disneyland with an unidentified woman. It's unclear how long it lasted.
An outing in October 2019 with Orange Is the New Black star, Diane Guerrero, caused a storm of rumors. The two had lunch, then grabbed ice cream. A source told People they're "just friends."
So what's the deal? Some assume the actor isn't interested in commitment or starting a family. However, he told Page Six, he'd "love" to have kids.
"I think it's more about having that right partner. The older I got, the more I understood that Mom and Dad were going to have to be cool with Mom and Dad together, whether the kids were there or the kids were gone. I think for me the lesson was find a great partner — having kids will be the joy from having a great partnership."
Unfortunately, there's no concrete evidence pointing towards Ventimiglia's current status being fully single. There's always hope.
Fans are getting restless with 'This Is Us' on hiatus
While there are no clear answers short of Ventimiglia making a public statement he's available, fans aren't afraid to shoot their shot while awaiting the return of This Is Us.
"Milo Ventimiglia just in case you were wondering, I am single," one fan tweeted. "I know there isn't a single solitary thing I wouldn't do for Milo Ventimiglia," another said. "Is Milo Ventimiglia single? Asking for a friend," another viewer posted. "For the record: I'd have every single one of Milo Ventimiglia's children," one bold fan added.
There's no shortage of applicants should Ventimiglia announce he is, in fact, single and looking for love. In other words, don't hold your breath.
This Is Us returns to NBC on Tuesday, January 14, 2020.