Is This the Only Reason the Kardashians Are Still Famous?
If you've escaped the weekly viewing of Keeping Up with the Kardashians for any amount of time since the reality show began airing in 2007, kudos to you. Chances are, however, that even if you don't watch the show, you've seen some of the Kardashian-Jenners pop up on social media sites like Instagram or Twitter, where they reign supreme.
In a time where just about anyone can be an Instagram influencer, where do the OG influencers like the Kardashians rank? They have some of the most popular Instagram posts of all time and their sponsored ad posts have the ability to reach millions of people. Is Instagram the reason the Kardashian family has stayed relevant all this time?
How much reach do the Kardashians have on Instagram?
Considering how many accounts follow each of the Kardashian-Jenners on Instagram, it's no wonder that they are so active on the platform. Kim Kardashian West and sister Kylie Jenner have the most Instagram followers in their clan, each with 156 million followers. Kendall Jenner has 120 million followers, Khloe Kardashian has 102 million, and Kourtney Kardashian has 85 million.
Additionally, many of the sisters have Instagram accounts for their side hustles, like Kim's KKW Beauty and Kylie's Kylie Cosmetics. Kylie even has the second most-liked post of all time, with her first photo of her daughter, Stormi.
How do the Kardashians make money on Instagram?
All of the famous sisters have posted sponsored ads throughout their time on the social media site. The amount they earn from a single sponsored post depends on the sister and how many followers they have.
Kim currently commands the highest price per ad, getting up to $500,000 from a single post. Kendall and Kylie both can score around $400,000 per ad, while Khloe and Kourtney earn an estimated $250,000 per ad.
While that much money sounds astounding for something as simple as one Instagram post, it's important to remember how many people the Kardashian family reaches with a single social media post. Instagram users spend an average of 28 minutes per day on the site.
If a company invests in a Kardashian ad on Instagram, it's guaranteed to reach tens of millions of people the same day it's posted. While this type of marketing still seems unconventional to a lot of businesses, it's this personalized level of advertising that forward-thinking companies are heading toward in 2020.
What's the future for the Kardashian-Jenners?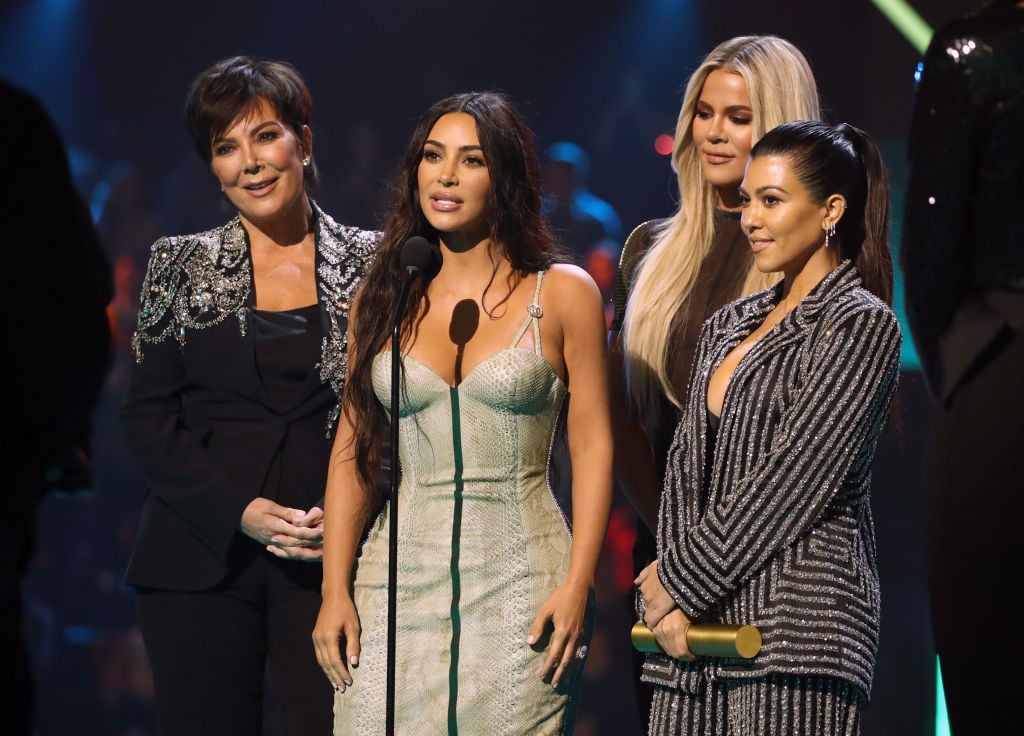 Keeping Up with the Kardashians recently finished up its 17th season on E! and, while it has been renewed for season 18, there are rumors circulating that it will be the show's last season. Season 17 is reportedly Kourtney's last one on the show, as she's decided to bow out for the remainder of KUWTK.
Is that just an omen of what's yet to come? The rest of the siblings are reportedly not as passionate about the series as they once were, so it's possible that we'll start to see more of them leaving the show.
Last season, KUWTK had a strong season premiere, but the ratings quickly declined after that. It left E! executives questioning if the show has run its course. Additionally, the series has become expensive to produce.
Whether the networks decides to drop the show or if the Kardashian-Jenner family themselves decides to stop filming, it won't be much of a surprise either way. It's obvious that they can make plenty of money simply by posting ads on Instagram, so it's not as if they need to continue making the show.
Time will tell, but fans of the show will continue to tune in to season 18, simply because it might be their last chance.