Is This Why Miley Cyrus Left 'The Voice'?
When Miley Cyrus joined The Voice as a coach, many were surprised to see her cultivating a different image than in years past. Though she only stayed on for two seasons, she made an impact on the life of at least one memorable contestant. Is that person why Miley Cyrus left The Voice, or was it something else?
Miley Cyrus joined 'The Voice' Season 11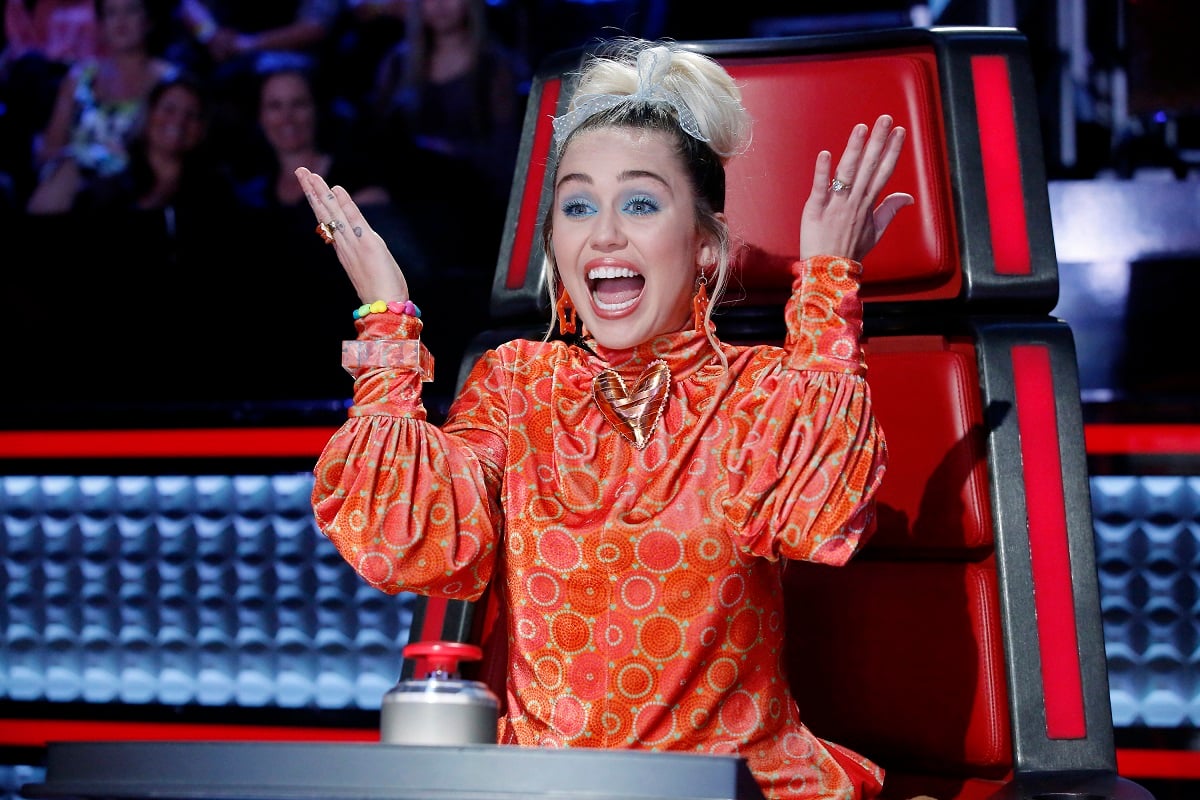 Cyrus first joined The Voice as a coach in 2016 for season 11. She and Alicia Keys replaced the previous season's hosts Christina Aguilera and Pharrell, alongside Adam Levine and Blake Shelton. It wasn't her first time appearing on the competition program, however — she was a key adviser during season 10.
Though Cyrus didn't win, nor did she get a contestant to the finale, she contributed to many of the season's highlights. Her future "Bad Karma" collaborator Joan Jett served as her team's mentor, and Cyrus performed alongside her godmother, Dolly Parton, dueting the latter's hit, "Jolene."
She returned for 'The Voice' Season 13
Cyrus took season 12 off from The Voice, replaced by Gwen Stefani. She returned for season 13 in 2017 with newcomer Jennifer Hudson alongside Levin and Shelton. Once again, Cyrus called in a familial connection, as her dad, Billy Ray Cyrus, served as her team's Battle adviser.
This time around, Cyrus got further in the competition than the previous season. Her contestant, Brooke Simpson, made it all the way to the finals, ultimately finishing in third place. Cyrus and Simpson even performed the former's biggest hit single, "Wrecking Ball," during the episode.
1 of Cyrus' contestants died after the show
RELATED: 'The Voice': Miley Cyrus Thanks Janice Freeman Following the Former Contestant's Death
Related post url: 
Another one of Cyrus' contestants, Janice Freeman, was eliminated in week 2. But apparently, they formed a bond during this short time. "Our friendship is infinite," Cyrus wrote on Twitter ahead of Freeman's exit from the show. "I love u to the moon, my STAR!"
This connection persisted. Cyrus helped Freeman with temporary housing, later paying a deposit on a permanent residence for her. Sadly, in 2019, Freeman died from complications of pneumonia.
Cyrus performed and spoke at Freeman's funeral. "I learned more from her than anyone I've ever gotten to be in the room with," the artist said through tears (via ET Canada). "She taught me everything that I know about love." She then joined her dad and a choir to sing "Amazing Grace."
Is this why Miley Cyrus left 'The Voice'?
Cyrus hasn't returned to The Voice since season 13. "This is my — maybe not my last season forever, but [after] this season, I don't have any more seasons lined up. So I'm done," she said on The Howard Stern Show in 2017 while promoting her album Younger Now.
At the time, Cyrus was considering touring for the album. "I go back and forth between — would touring be the best thing I could do? I could be in front of people every night and spread my message," she told Stern. But she didn't end up doing it. Later, the artist revealed that she began working on what was originally She Is Miley Cyrus (and later became Plastic Hearts) before Younger Now debuted.
While there doesn't appear to be any apparent reason Cyrus left The Voice aside from focusing on her music, she did reveal a less-than-pleasant behind-the-scenes incident from set. Her dog, Little Dog, got electrocuted chewing on wires during filming. "But she was totally fine," Cyrus assured Geena the Latina & Frankie V host Frankie in 2020.