Is 'Thor: Love and Thunder' Chris Hemsworth's Final Movie in the Marvel Cinematic Universe?
Chris Hemsworth might be saying goodbye to the Marvel Cinematic Universe after Thor: Love and Thunder. The upcoming film is Hemsworth's fourth solo outing — a record in the MCU — and all signs point to Marvel phasing out his character in the near future. Here's a look at why Love and Thunder might be Hemsworth's last movie in the MCU.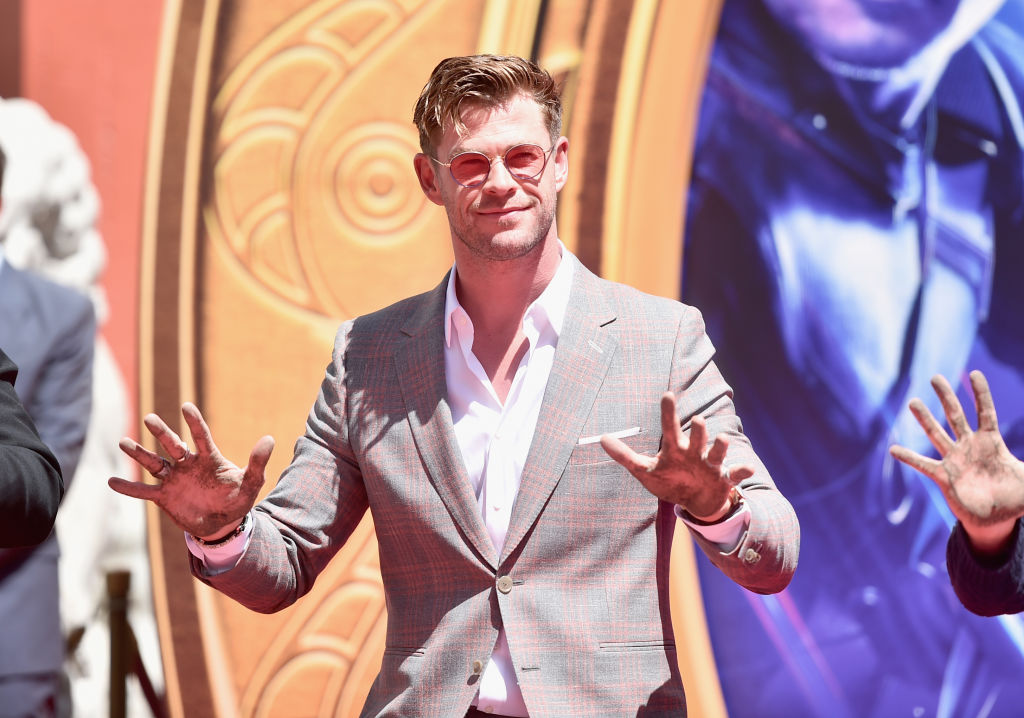 Chris Hemsworth is one of the few remaining members of the Avengers
Avengers: Endgame was the end of the line for quite a few of Marvel's top superheroes, including Iron Man (Robert Downey Jr.), Black Widow (Scarlett Johansson), and Captain America (Chris Evans).
Other members of the Avengers squad also face an uncertain future. Hawkeye (Jeremy Renner) landed his own show on Disney+ but might not appear in any more films. And Marvel still doesn't have the rights to produce a stand-alone movie for Hulk (Mark Ruffalo), though the character might pop up in the upcoming She-Hulk series.
That leaves Thor as the only original member of the Avengers to have a guaranteed appearance in Phase 4 of the MCU. While many fans are excited to see what director Taika Waititi has in store after Thor: Ragnarok, the storyline hints that this could be Thor's final outing.
What does Marvel have planned for 'Thor: Love and Thunder'?
Waititi has not revealed any specifics about Love and Thunder, but Marvel did offer a few hints last summer when it announced the full slate of Phase 4 projects.
The biggest announcement regarding the movie was the return of Jane Foster (Natalie Portman), who is set to take on Thor's mantle in the film. When that happens, there is a good chance that Thor is no longer needed, especially now that Valkyrie (Tessa Thompson) is the King of Asgard.
RELATED: Chris Hemsworth Calls 'Thor: Love and Thunder's' 'Insane' Script One of the Best He's Read in Years
If that is the case, then Thor: Love and Thunder could very well be Hemsworth's final movie in the MCU. With four movies under his belt, the chances of the actor reprising the role for another solo outing is very slim.
That said, there has been a lot of speculation that Thor will also enjoy a cameo in Guardians of the Galaxy Vol. 3, so his time in the MCU might not be finished after Love and Thunder.
Marvel will reportedly explore this storyline for 'Thor: Love and Thunder'
When it comes to the main storyline in Love and Thunder, a new fan theory argues that the plot might include elements from Secret Wars.
In that storyline, Thor is no longer worthy enough to wield Mjolnir. The hammer then finds Jane, who inherits the power of Thor after picking up Mjolnir.
Marvel has not confirmed this theory. Endgame directors Joe and Anthony Russo, however, have expressed an interest in adapting the Secret Wars storyline in a film, so it is definitely a possibility.
If Jane really is going to lift Mjolnir in Love and Thunder, then it makes sense that Waititi would use at least some elements from Secret Wars.
While fans are looking forward to learning more about the project, Jane's transformation is not the only exciting rumor surrounding the upcoming film.
Will Beta Ray Bill make an appearance in the next Thor movie?
In addition to the Secret Wars rumors, there has been a lot of talk about Beta Ray Bill finally making an appearance in the MCU in Thor: Love and Thunder. Not only has Marvel subtly teased Beta Ray Bill in previous projects, but the character's weapon of choice has already been introduced.
In the comics, Stormbreaker is one of Beta Ray Bill's favorite weapons. Although Thor used it heavily in Endgame, the fact that Marvel introduced it in Avengers: Infinity War could have been a way to set up Beta Ray Bill in a future project.
RELATED: 'Thor: Love and Thunder' Leak Reveals Exactly Which Villian Christian Bale is Taking On In the MCU
Unfortunately, Hemsworth has not commented on his future plans after he finishes Thor: Love and Thunder, which is due to hit theaters in February of 2022 (barring any further delays).