Is Tim Gunn of 'Project Runway' Married?
Fashion expert Tim Gunn is one of the most recognizable television personalities. Known for his appearances on fashion TV shows like Project Runway and Making the Cut, he doesn't talk much about his personal life on TV. Is Gunn married or in a relationship?
As a young man, Tim Gunn went through a devastating experience in a relationship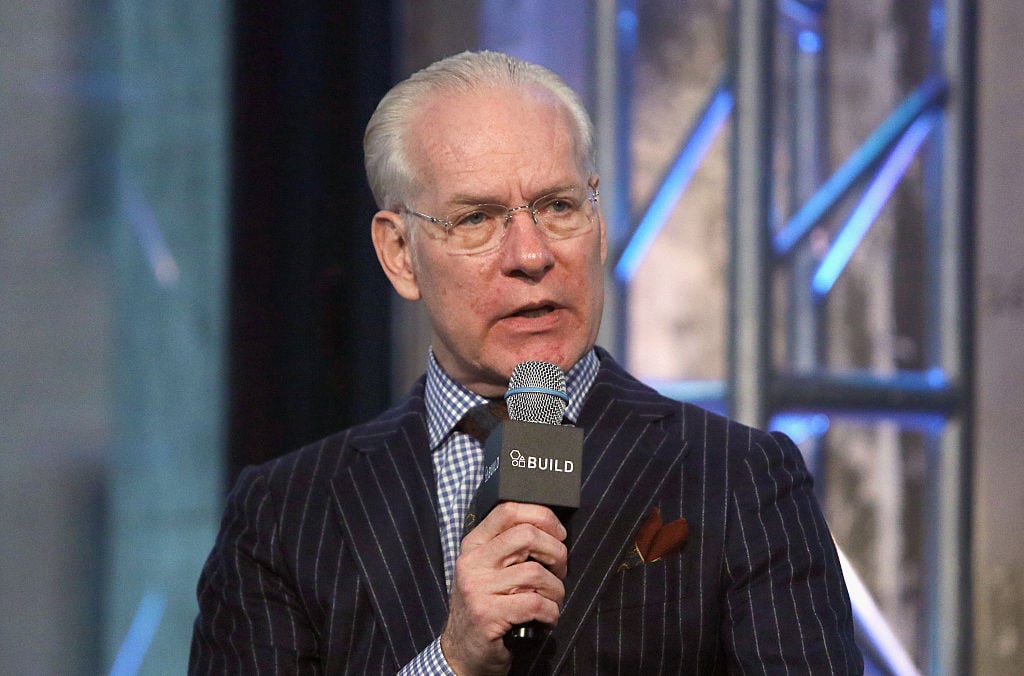 In a Hollywood Reporter article from 2012, the publication dove deeper into Gunn's personal life. As they pointed out, on one episode of The Revolution — the former ABC daytime series which Gunn co-hosted — confirmed that he's not married, nor anything close to it (in the traditional sense).
"I haven't had sex in 29 years," he admitted on the talk show. However, it's not as if he's tried and failed.
"Do I feel like less of a person for it? No. Not even remotely," Gunn said. He revealed that he is still a "perfectly happy, fulfilled individual." But what led to the Project Runway star making the decision to go it alone?
"I was in a very intense relationship for a long time," Gunn said on the show. "And my partner ended it, saying that, quite frankly, he was impatient with my sexual performance."
However, the context and timing of the break-up was crucial, too. During the 1980s, the gay community was hit by the HIV/AIDS epidemic with a vengeance.
"I think a lot of people simply retreated because they were concerned about their health," Gunn continued. "I certainly was. And I'm happy to be healthy and alive, quite frankly." Still, Gunn isn't a lonely heart.
"It's not as though I'm some barren forest," he said to his fellow Revolution co-hosts at the time. "I don't want to imply to anyone that I have a mandate that says no sex. I don't. I don't know what's around the corner."
Gunn doesn't want to 'make it work' with a spouse
Over seven years have passed since Gunn's comments on the ABC talk show. But, in an interview earlier this year with Fresh Air on NPR, it sounds like not much has changed.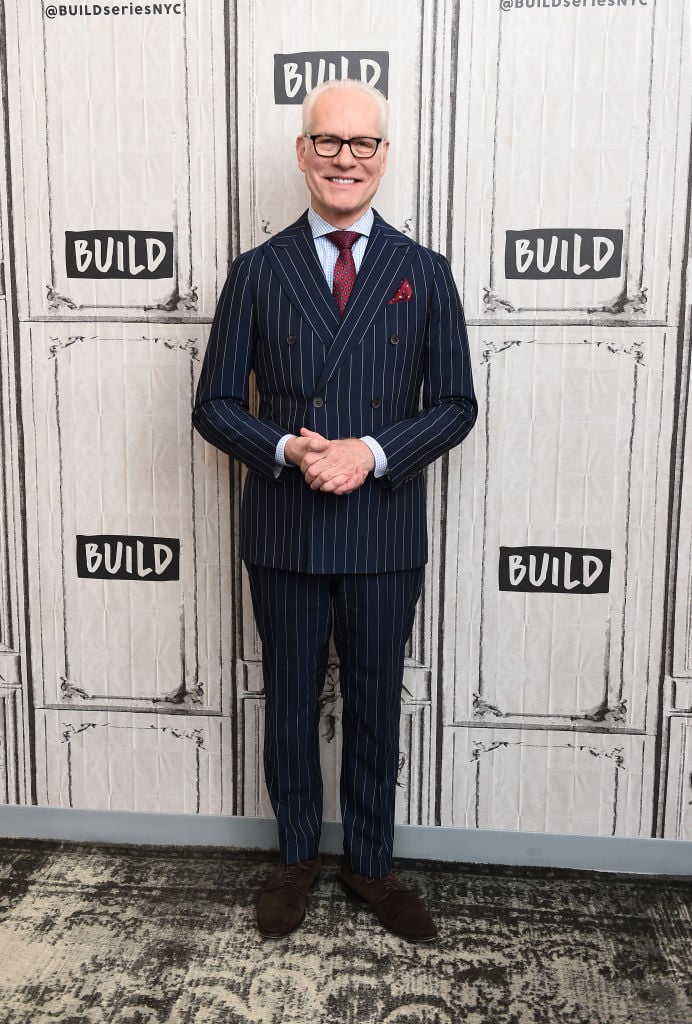 "I really didn't come to terms with my sexual withholdings in my early 20s," Gunn told NPR host Terry Gross. "And I had only one partner to whom I was extremely loyal and wouldn't betray." While they enjoyed a long-term partnership, eventually, it ended.
"He said to me, 'I don't have the patience for you,'" Gunn recalled. "And I knew he meant sexually, but I was devastated." The timing of it didn't help.
"I was in his bed watching MASH with him and he said to me, I want you to leave," Gunn told the radio show host.
Tim Gunn, star of the new show 'Making the Cut' with Heidi Klum, reflects on a tough breakup
The Making the Cut personality continued on Fresh Air about the emotional impact this decades-ago breakup had: "I was so devastated. I drove to my apartment. I had to pull off the road because I was hyperventilating." But it wasn't just the emotional devastation. Gunn explained to Gross what his former partner told him:
He told me … he had been sleeping with dozens and dozens and dozens and dozens of other people. So the next day was a moment of reckoning for me, and I went from being distraught and feeling worthless and just emotionally devastated to encrypt that. That evolved into incredible anger because I thought he could have given me [HIV]. He may have given me a death sentence. So I was I went to my general practitioner about a month later and was tested.
Luckily for Gunn, he remembers: "I was negative, thankfully."
Gunn remains single today, but looking at his recent interviews, he seems at peace with it.