Is Tom Brady More Popular Than His Wife, Gisele Bundchen?
Tom Brady and Gisele Bundchen are two of the most recognizable names in the world. The two of them began dating in 2006 and have since been described as a real power couple.
When it comes to Brady and Bundchen's individual star power, many fans do wonder if there is one person who is more influential than the other. Could Tom Brady, a legendary NFL quarterback, be more popular than his supermodel wife? Or does Bundchen actually have more fame and influence?
Tom Brady is one of the most popular NFL players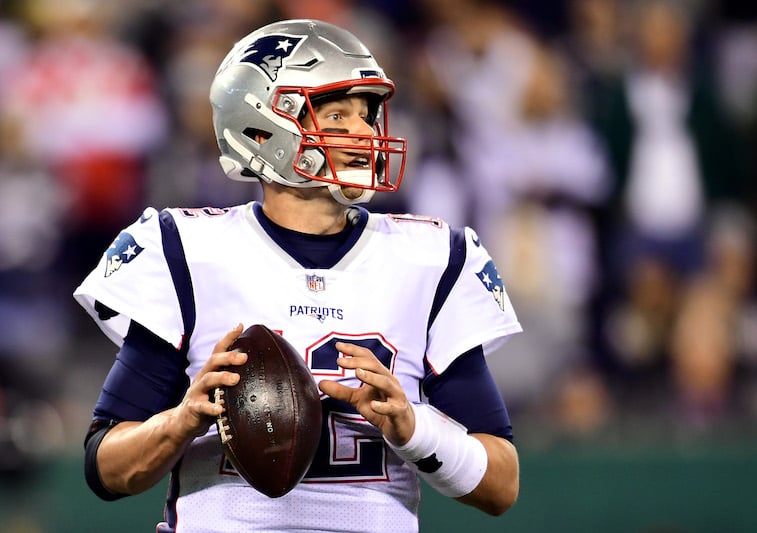 Brady's popularity in sports cannot be contested. The 42-year-old has been playing in the NFL for almost 20 years as a quarterback for the New England Patriots. He has won six Super Bowls, four Super Bowl MVP awards, and three NFL MVP awards. Brady has also broken numerous records, including most wins for a quarterback and most Pro Bowl selections.
For this impressive work in the NFL, Brady has been named the greatest quarterback of all time.
Gisele Bundchen is one of the most famous models in the world
Meanwhile, Bundchen's career is not too shabby either compared to Brady. In the late 1990's, Bundchen started modeling and quickly captivated the world with her beauty, grace, and hard work. She began landing opportunities to work with famous photographers, walk prestigious runways, and appear on covers of high fashion magazines.
Bundchen became extremely well-known when she started modeling for Victoria's Secret in 2000. Since then, Bundchen has consistently been at the top of the fashion industry and known as one of the highest-paid models in the world.
Does Tom Brady or Gisele Bundchen have a higher net worth?
It's clear that both Brady and Bundchen have a lot of money in the bank thanks to their fame and high status within their respective industries.
Brady currently has an income of $23 million from his contract with the NFL. Over the years, he has managed to earn roughly $235 million.
Bundchen retired from modeling a few years ago, but that does not mean that money has stopped coming in for her. In fact, she actually earns more money than Brady himself. Bundchen makes about $40 million a year and has an overall net worth of $400 million.
Does Tom Brady or Gisele Bundchen have more followers on social media?
When it comes to influence on the internet, Bundchen has a bit more than Brady as well.
Bundchen has 15.4 million followers on Instagram, 4.7 million followers on Twitter, 5.9 million likes on Facebook. Meanwhile, Brady boasts 6.6 million followers on Instagram, 720 thousand followers on Twitter, and 4.4 million likes on Facebook.
Is Tom Brady or Gisele Bundchen more popular?
Based on numbers alone, it might seem like Bundchen definitely has Brady beat in the popularity department.
However, it's important to note that there are a few reasons as to why Brady might be falling behind Bundchen in certain categories. For example, Brady's fans might generally not be the type to frequent social media and his career does not depend on him promoting a brand on the internet either.
On the other hand, Bundchen's fans and career do depend a lot more on her ability to market herself on social media. As such, it is not surprising that she has a bigger presence on the world wide web than her husband does.
In any case, there is no doubt that both Brady and Bundchen are hugely popular with the public. Their influence has been felt for years now and names will most likely still be remembered for decades to come.