Is Tom Selleck Leaving 'Blue Bloods'? The Actor's Rep Responds to Rumors
It's hard to picture Frank Reagan (Tom Selleck) not being at the head of the dinner table. But there were rumors Selleck was thinking of leaving Blue Bloods. This is what his rep had to say about rumors around his health and retirement.
A rumor claimed Tom Selleck is leaving 'Blue Bloods'
The cop show has been going strong since it started in 2010. But the show now only gets renewed after each season, so fans are left wondering every year if the show will return. 
According to the Globe, Selleck was struggling to walk due to weight gain. "Lack of exercise, excess weight, and work stress could spell disaster and possibly lead to an early grave," the outlet claimed a source said. 
The insider then talked about the actor's diet, saying he "has always been a big steak and potatoes guy — but now the more carbs he consumes, the lazier and fatter he seems to get. Food appears to be his main source of comfort these days. Right now, Tom's almost 300 pounds."
This is after OK! previously reported Selleck was planning to retire from acting. "He's tired of the grind, and the show just takes more and more out of him every season," an insider said. There hasn't been an announcement of whether Blue Bloods will return for season 12.
Is Tom Selleck leaving 'Blue Bloods'?
It would be hard to imagine Blue Bloods continuing if Selleck left the show. Selleck's rep has responded to both rumors. 
"Tom has not gained weight. Please watch the show, and you will see how great he looks," his rep said, according to Gossip Cop. A rep also talked about whether Selleck plans to retire. "Tom is not retiring. End of story," a rep told Gossip Cop.
This is good news for Blue Bloods fans. Selleck has previously talked about the show's future, and it does sound like he plans to stick with it for some time.
Selleck doesn't see an end to the show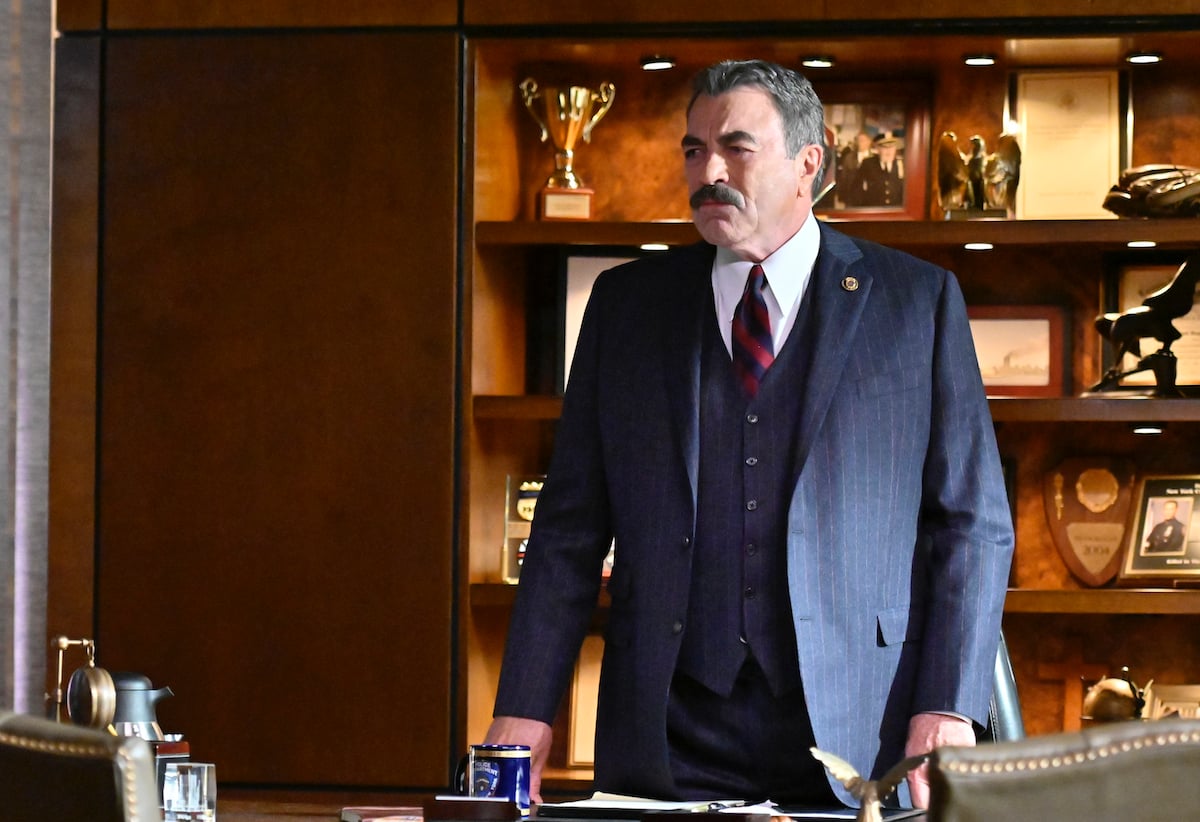 It sounds like Selleck doesn't plan to take a step back from playing the police commissioner any time soon. He told People in 2020 that he doesn't see an end in sight.
"I don't think there is an endpoint," he said. "I think there is a lot of life in the show, as long as you let your characters grow and get older." Selleck also thinks how the show focuses on the characters is what helps it last.
"It started out as a character-driven show, and it's even more than that now," he said. "When you get to a point like this, and we certainly had it on [Magnum P.I.], the audience is really inside the main characters' heads."