Is 'Too Hot to Handle' Star Francesca Farago Dating Vinny Guadagnino?
Francesca Farago recently got out of a relationship with 'Too Hot to Handle' co-star Harry Jowsey. She has since been spotted with Vinny Guadagnino.
Is there a new reality TV power couple? Netflix's Too Hot to Handle star Francesca Farago was recently spotted with Jersey Shore star Vinny Guadagnino in New York City. So, are these two reality TV personalities dating, or are they just friends?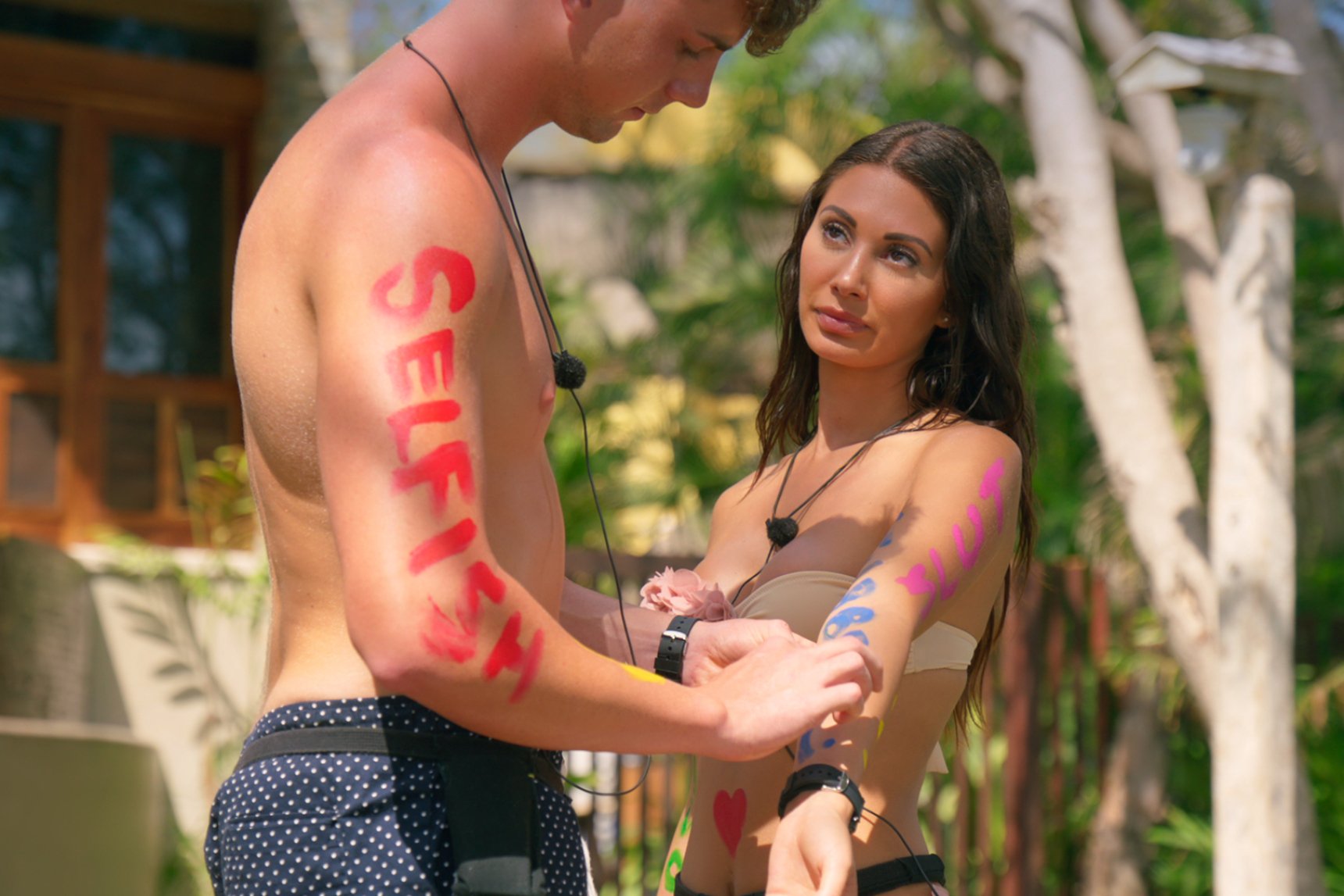 Francesca Farago and Harry Jowsey recently split
According to E! News, after getting together on Too Hot to Handle, Farago and Harry Jowsey went their separate ways shortly after production in April 2019. They then reunited not too long after that, but broke up in June 2020.
"Harry and I are not together anymore. He decided to break up with me because he couldn't do long-distance anymore. I obviously was heartbroken. I did everything I could," Farago said on YouTube. 
She went on to say that she thought they were just going through a rocky period and would figure it out. 
"Couples fight and you go through arguments," Farago added. "We would argue every now and then, but it was never for me relationship ending. And I think for him, small, little things just ended up turning into relationship-ending arguments."
Farago and Vinny Guadagnino were recently spotted in New York City
Earlier this month — following her split with Jowsey — Farago was spotted with Guadagnino at a restaurant in New York City. Photos of the outing were obtained by Daily Mail. The two certainly appeared to be having a good time too, as they were smiling and laughing in the photos.
This came after they had interacted some on Instagram. On July 4, Guadagnino posted a photo with the caption, "when you finish a show on Netflix." Farago then commented, "what show," and Guadagnino replied, "Disney's Too Hot To Handle."
Additionally, in a post of Farago in a bikini on July 5, Guadagnino commented, "that's a nice view." He also commented on a picture on July 7, "Is that a mirror in your vicinity? Because I can see myself in it … like in the vicinity .. Of you … like, wait .. f**k."
While it appears that Farago and Guadagnino certainly enjoyed each other's company in New York, and that they are having fun on Instagram, it is unclear what the status of their relationship is.
Farago has also been hanging out with Tana Mongeau
In addition to spending time with Guadagnino, Farago has also recently been seen with YouTuber Tana Mongeau.
They were spotted having dinner together over the Fourth of July weekend, celebrating their friend Cole Carrington's birthday, as reported by Showbiz Cheat Sheet on July 7. Mongeau posted an Instagram Story of them that night with the caption, "we're dating now pick it up TMZ."
During the dinner, Mongeau continued to stir up dating rumors by calling Farago her "girlfriend" in a post. Farago also posted a photo of Mongeau with the caption. "my beautiful date."
Additionally, Daily Mail reported on July 20, 2020, that Farago and Mongeau were spotted together again in Hollywood. The two have also been posting Tik Toks together on Mongeau's account.
Like Farago, Mongeau also recently ended a relationship as she was married to fellow YouTuber Jake Paul, but they announced they were separating in January 2020.
As Showbiz Cheat Sheet also previously reported, on a July 14 episode of Dear Media's Not Skinny But Not Fat podcast, Farago did confirm that her relationship with Mongeau is more of a romantic relationship. She said that they're in the "getting to know" you stage.
Check out Showbiz Cheat Sheet on Facebook!