Is Travis Barker Just Copying All the Things He Did for His Ex-Wife With Kourtney Kardashian?
Kourtney Kardashian has been getting some impressive gifts from her boyfriend, Travis Barker. But are the gifts all recycled?
Kourtney Kardashian is known for her long relationship with her kids' father, Scott Disick. But, it appears that the mom of three has officially moved on. Since she's been dating Blink 182 drummer Travis Barker, the two have been getting more and more public with their displays of affection and Barker is getting more lavish in his gifts to Kardashian. But are all his grand gestures for Kardashian just repeats of things Barker did for his ex-wife?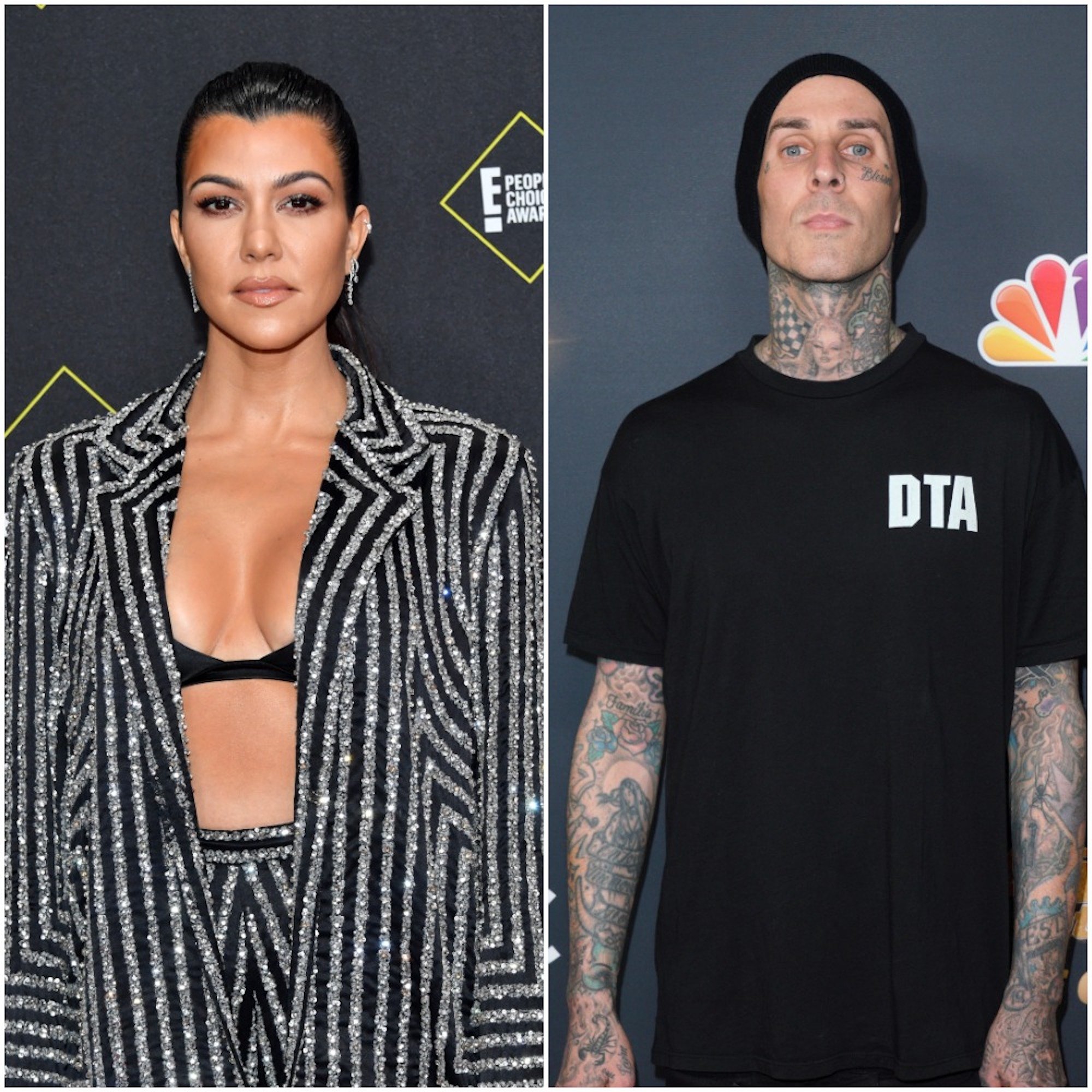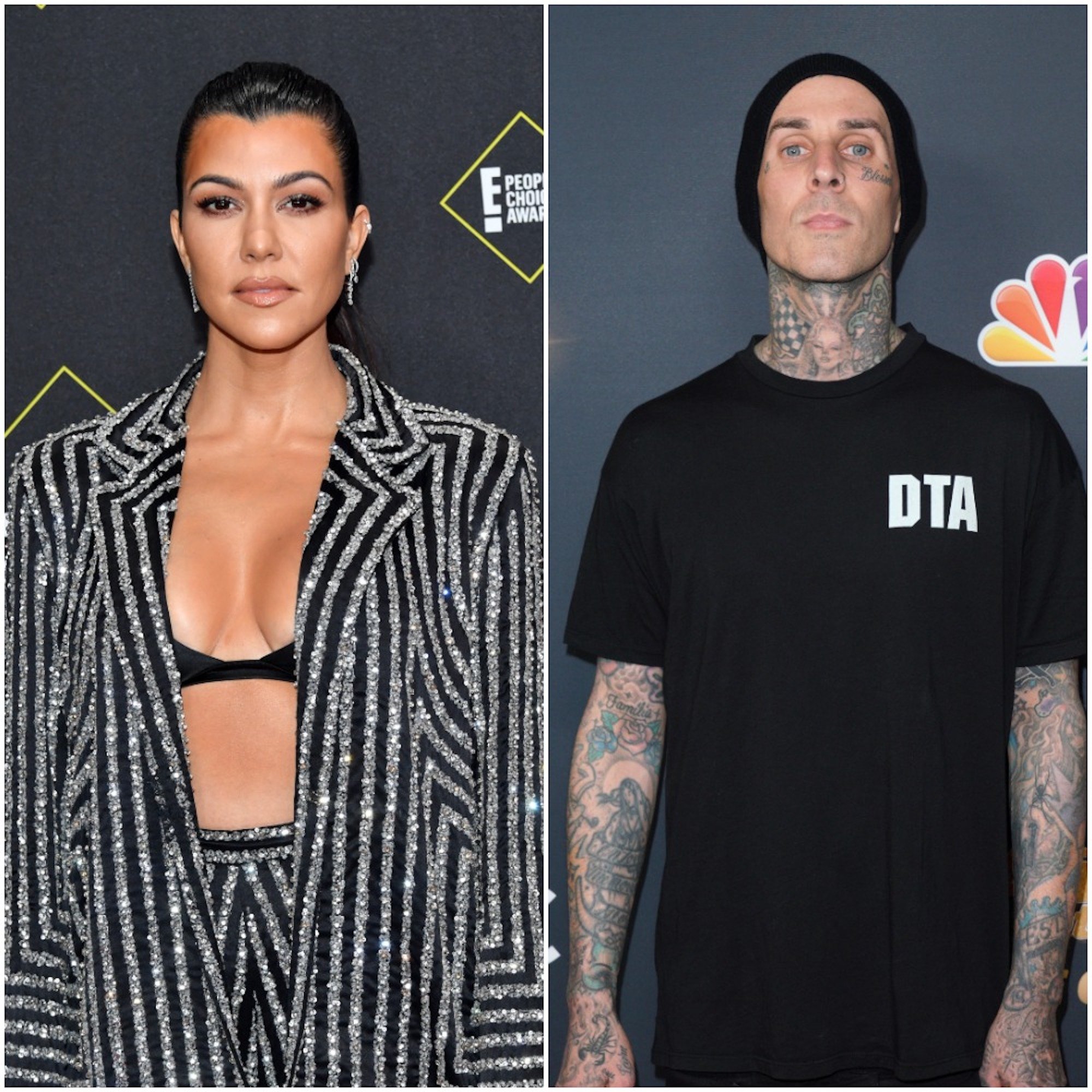 Travis Barker went all out for Kourtney Kardashian's birthday
On Apr. 18, Barker decided to really show his love for Kardashian on her birthday. He took to Instagram to share a number of photos of him and Kardashian kissing.
"I F*CKING LOVE YOU!" he captioned the photos. "YOU'RE A BLESSING TO THIS WORLD. HAPPY BIRTHDAY @kourtneykardash."
He also shared a quite steamy video of Kardashian sucking his thumb.
For her birthday, Barker gifted Kardashian with a huge floral display, which included flowers that hung in the air.
"Tulips and gardenias are my favorite flowers," the Poosh founder wrote on her Instagram Story over a photo showcasing the display. "My entire house smells yummy."
Barker also whisked Kardashian away for a weekend trip to Laguna Beach, California. While on the trip, Kardashian was surprised with an airplane banner that read "Happy Birthday Kourtney," flying over the beach.
Did Travis Barker's ex wife get the same gifts?
Before Kardashian, Barker was most publicly connected to model Shanna Moakler. Barker and Moakler were married from 2004-2008. While he was with Moakler, Barker reportedly did similar things for her.
"Shanna's moved on from Travis, but it's been hurtful that everything he's doing for Kourtney he did before for her, like the plane flying overhead, the flowers. It's all exactly the same," a source close to Barker's ex-wife told People.
The source continued, saying that "Shanna and Travis are cordial with each other and are friendly — they have a long history together," but seeing the big displays of affection that are so similar to what was given to her has been difficult for Moakler.
"Again she's moved on from Travis and has her own boyfriend and life, but this is just hurtful to her," the source said.
Travis Barker's kids may be a problem
Moakler has also reportedly been worried about how this relationship with Kardashian will affect the children that she shares with Barker. Barker has three kids with his ex-wife. They have a daughter, Alabama Luella, and son, Landon Asher, together, and Barker is a stepfather to Moakler's oldest daughter, Atiana De la Hoya.
"Shanna of course wants her children to get along with their father's girlfriend," the source said. But the expensive gifts that Kardashian buys them could be a problem.
"She feels uncomfortable," the source said. "Shanna isn't as rich and can't compete with that."  
Moakler has previously said that she doesn't care about Barker's relationship with the Keeping Up With the Kardashians star.
"As long as she's good to my children, this is the biggest point that I keep saying. And my kids like her," she told Entertainment Tonight a month before Kardashian's birthday.
"That's all I care about. My kids are happy. They're happy. I have my own things going on and and and I think it's great," she continued. "I wish them all the best."