Is Travis Scott a Terrible Dad? Why Fans Are Conflicted About His Parenting
Kylie Jenner is a great mom but is her co-parent Travis Scott a good dad?
It's been over three months since the world learned that Kylie Jenner and her longtime beau, Travis Scott, were over. The couple shares an adorable daughter, Stormi, who will be two in February.
So, now that the dust has settled, how are the pair handling parenthood as individuals? We know a lot about Jenner as a mom because of her reality show, but what do we really know about Scott as a dad? Let's take a look at the evidence. 
Travis Scott spent Christmas with Kylie Jenner and her family
The annual Kardashian-Jenner Christmas party is famous. No one would want to miss it, and that includes Scott. Although, he may have attended just for the sake of his daughter. So don't assume this means that he and Jenner are patching their issues. 
A source for Hollywood Life shared some insight into the couple's motivations. They said: "The main reason Travis was at the family party was to be a united parental front for their daughter. She knows Travis is an amazing father and she always wants to include him."
A few days before, Stormi's parents also worked together to organize her Christmas gift. The adorable toddler received a visit from her favorite movie character, Poppy from the movie Trolls.
As documented by Jenner's Instagram, Stormi is seen dancing in front of the TV to a Trolls musical number. Then, the girl is completely surprised when an actor wearing a Poppy costume enters the room to greet her.
At the end of an Instagram story which detailed the whole surprise, Jenner even thanked Scott for helping her organize the gift. The entire event is a sweet reminder that Jenner and Scott still have Stormi's best interest at heart and are willing to come together for her sake. 
Is Travis Scott a good dad?
Some fans have brought up the issue that Scott seemed to only attend the Christmas party for Stormi's sake, and he didn't really want to spend time with Jenner. How can Scott be a good father when he isn't willing to be close with Jenner? Will Stormi be affected if her parents can't get along? 
Although the concerns are valid, everything we've seen from Scott seems to indicate that he's trying to do the best he can for Stormi. It's only been a few months since his breakup with Jenner, so there is still a lot of raw emotions at play.
It's normal to want some space from a person that has just broken your heart. However, it appears that he's willing to make himself a little uncomfortable for his daughter's sake. After all, it couldn't have been easy attending the Christmas party with Jenner and her entire family so soon after their split. 
Travis Scott said he'll 'always love' Kylie Jenner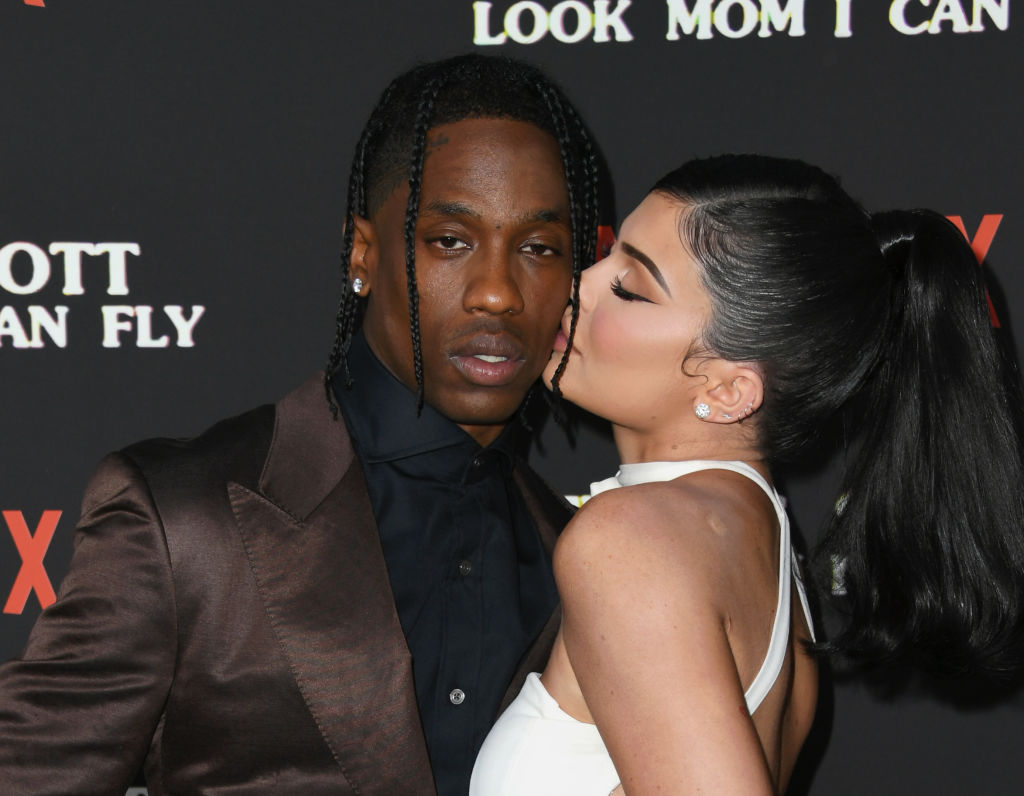 During a recent interview with XXL Magazine, Scott gave us even more evidence that Stormi is at the top of his priorities. He explained that his daughter is his entire world, and even admitted his feelings for Jenner. 
"Being a dad is better than what I thought it would be," Scott said. "Stormi is one of the best human beings I know. She's like my best friend. She makes life a little bit easier. She just inspires me and she surprises me every day with how she's thinking."
And for those who think Scott holds a grudge against Jenner, he even explained the situation with their relationship. "I love her mommy and I always will," he said. "The hard part about relationships is just trying to be in one without a million outside voices interfering."
It sounds like Scott is trying to say that he tried to make things work with Jenner. But unfortunately, that's not always possible.
Millions of parents all over the world raise children without staying together. The important issue is that the parents do everything they can to do what's best for their children and show a united front when possible. It really looks like Scott is trying to raise Stormi in a supportive environment, even if Jenner isn't always by his side.