Is 'Venom 2' on Disney+, Netflix, or Other Streaming Services?
The highly-anticipated Venom sequel, Venom: Let There Be Carnage, is finally here. And because most Marvel superhero films are available on Disney's streaming service, many fans are wondering if Venom 2 is on Disney+ as well.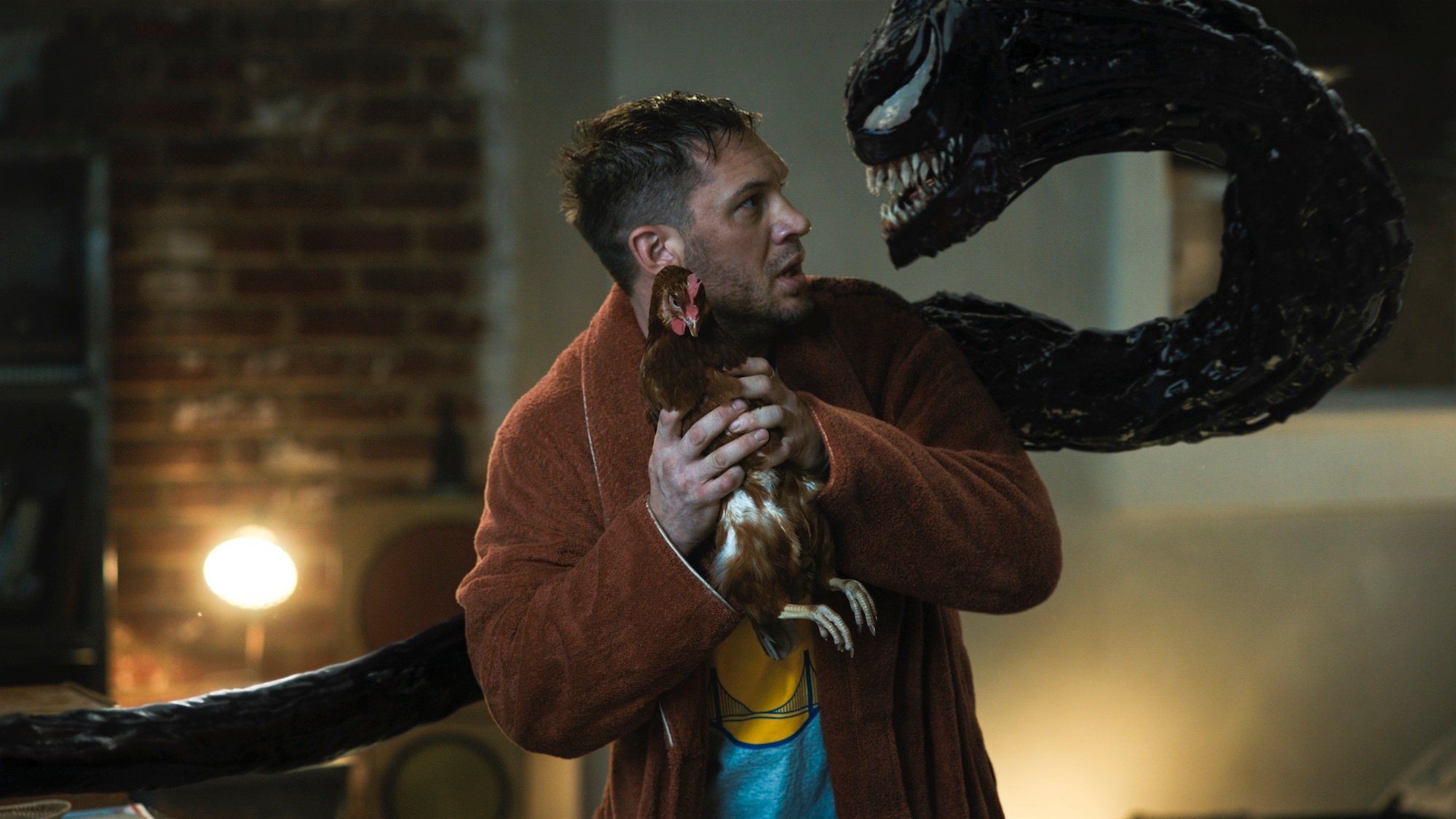 Is 'Venom 2' out?
Venom: Let There Be Carnage, also called Venom 2, has been delayed multiple times due to the pandemic. But luckily, the wait is over. 
The movie officially hits theaters on Friday, Oct. 1, 2021, in the US. And the rest of the world, including the UK, is getting a premiere date of Oct. 15, 2021. 
'Venom 2' is not on Disney+
Unfortunately, Venom: Let There Be Carnage is not on DIsney+. While they are Marvel movies, Venom and its sequel are Sony productions and don't fall under the Marvel Studios banner. And as of now, Sony hasn't announced any plans to release the films on Disney+.
But that doesn't mean Venom and Venom: Let There Be Carnage won't end up on Disney+ eventually. Sony recently made a deal with Disney to bring Spider-Man and other Marvel properties released in 2022 and beyond to Disney+ after an initial Netflix premiere. While the two Tom Hardy movies are pre-2022 releases, there is a good chance Sony will add those movies to the list at some point.
Will 'Venom 2' be on Netflix?
The Netflix catalog has carried a fair share of Marvel movies over the years. So fans may be wondering whether the streamer will add Venom 2 to the roster. 
Netflix does have a licensing deal to carry Sony films. But as of now, there's no indication that the two Venom movies are on that list. However, there is a good possibility that the flicks will make it to Netflix at some time in the future. And if they do, they will likely be released on Netflix before they hit Disney+.
Will 'Venom 2' be on HBO Max?
HBO Max currently carries dozens of DC films and series. But currently, it does not hold any Marvel movies, including Venom and Venom: Let There Be Carnage. And as of now, there is no indication either of the films will be on HBO Max anytime soon. 
Where to watch 'Venom' and 'Venom: Let There Be Carnage'
There are some streaming options out there for those who want to revisit Tom Hardy's debut as the fearless alien parasite. Venom (2018) is available on Google Play Movies, iTunes, Amazon Video, Youtube, and Vudu as a digital rental or purchase. Rentals range from $2.99 to $3.99. And purchases run from $8.99 to $9.99.
Sony has not released any information on when or where Venom: Let There Be Carnage will be available to stream. For now, the only way to watch the film is to check local listings and head to your favorite movie theater.