Is Venus Williams Vegan?
From former tennis star Martina Navratilova, to one of the greatest active players alive, Novak Djokovic, vegans are a common sight in the sport.
There's a movement in the highest levels of professional tennis, and longtime star Venus Williams is at the forefront of it. For years, she has stuck to some version of a vegan diet.
For a sport that demands sustained physical activity, and often turns into an endurance contest, it's a major proof-of-concept moment for this type of diet.
From former tennis star Martina Navratilova to one of the greatest active players alive, Novak Djokovic, vegans are an increasingly common sight in the sport. Even the notoriously mouthy young talent Nick Kyrgios, driven by a passion for animals, no longer consumes meat or dairy. So how did Venus Williams get on board with her new diet?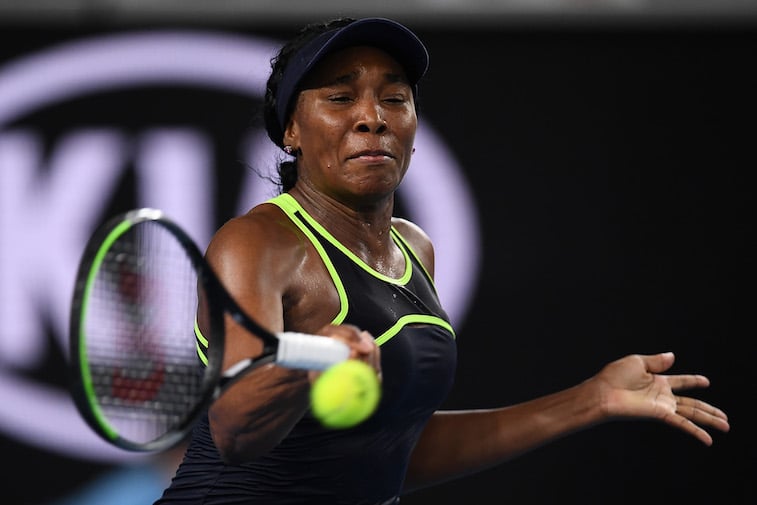 Why did Venus Williams become a vegan?
Venus Williams was forced to withdraw from the 2011 U.S. Open due to fatigue and chronic pain. Her doctor diagnosed her with Sjögren's syndrome, an autoimmune disease. To manage the inflammation associated with the disease, she followed her physician's advice that she experiment with removing certain foods from her diet.
In an interview with the Guardian, Williams revealed that after her diagnosis she changed to a particularly limited diet. She went with a fully raw approach to her particular vegan diet. "I literally couldn't play tennis anymore, so it really changed my life," Williams said.
It's a similar situation to the one Djokovic found himself in. He, too, suffered mysterious fatigue during his matches. After consulting with his own doctor, he switched to a vegan diet. The results so impressed him, that he wrote a book on the experience and opened a vegan restaurant of his own.
Does Venus Williams still eat a raw-only diet?
Late last year, Venus Williams told Business Insider that she is no longer quite so strict with her diet these days. "That way of eating was just hard to maintain for long periods of time," Williams said. "Sometimes you just need something more substantial — some rice, some potatoes — after a workout."
Vegetables in general are associated with lowering inflammation, according to Harvard Health Publishing. While a raw diet is perfect for encouraging eating large amounts of fresh vegetables, it can be more difficult for taking on large amounts of heavy carbs. Because Williams often needs high caloric intake, cooked carbs are an efficient path to that goal.
Venus Williams' favorite vegan foods
When Venus was transitioning away from her raw diet, she was able to get a little more creative with her favorite diet options. In an interview with Health Magazine, she shared a simple recipe for a type of celery root soup. "I get celery root, tomato, and some Silk almond milk as a base to thicken it a little bit, and then maybe I'll add pan-fried garlic on top, maybe some truffle oil—whatever I have at the time, I'll throw it in."
Another of Venus' vegan favorites is vegan milkshakes. She is known to get a strawberry, dairy-free shake at her favorite restaurant. For restaurant carbs, she prefers soba noodles with vegetables stir-fried in.
Is Serena Williams a vegan too?
Both Venus and her superstar sister Serena Williams have strictly managed diets, and have won major tournaments while practicing veganism. Venus drifted away from her strict raw diet but has still stuck to her vegan plan since her 2011 diagnosis.
She went fully vegan for 44 days, as an experiment. It caused her to drastically change her diet. But she still enjoys getting protein from animal sources, especially after having her first child.
Her current goal is to come up with a diverse diet that leans more on plants, while still allowing for indulging in animal products like cheese and some meat.