Issa Rae Has a New Reality Series
Issa Rae is taking over reality television. The Insecure creator and star is the executive producer of a new reality series coming to HBO Max this August. The series will chronicle a group of up-and-coming Black millennials who are friends supporting one another through their personal and professional lives on their rise to become LA's next big thing. With Insecure in its final season, the show is sure to be a real-life spinoff of her HBO comedy series.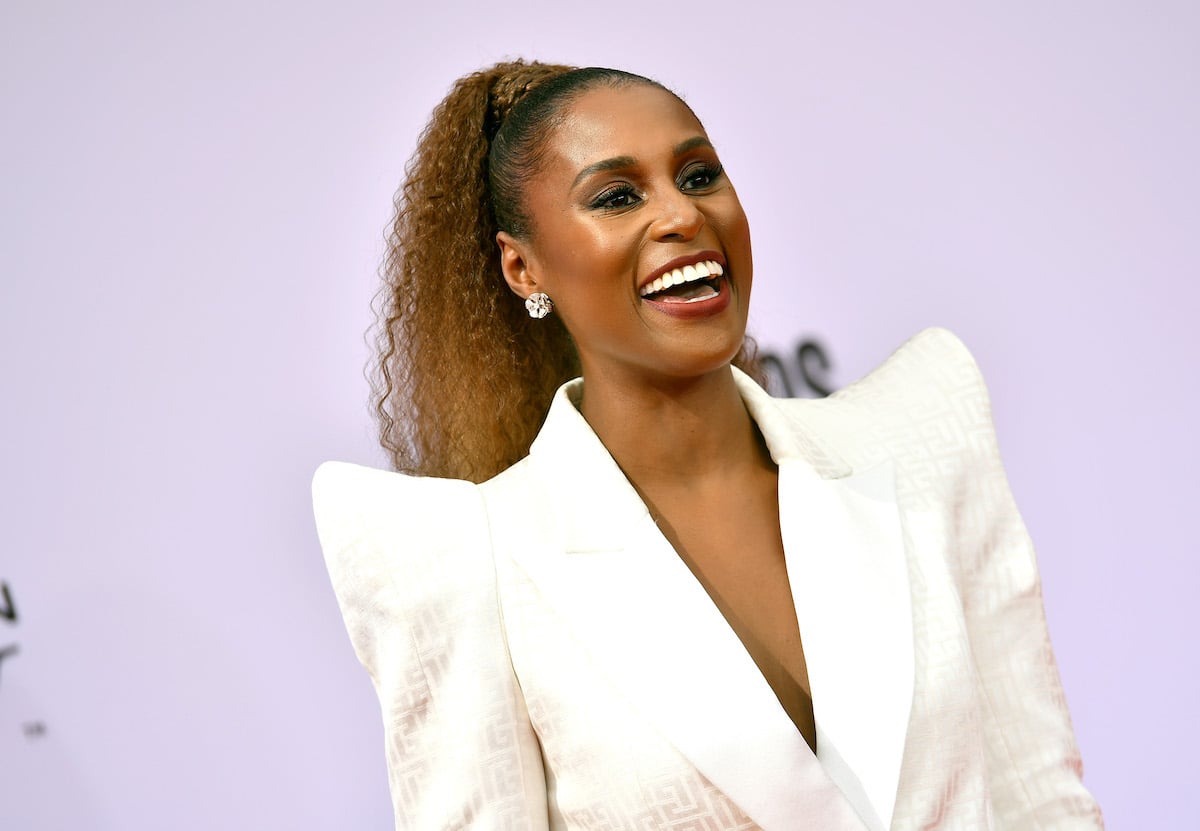 Issa Rae is the executive producer of the new HBO Max reality series 'Sweet Life: Los Angeles'
E! News reports that Sweet Life: Los Angeles will be available for streaming on HBO Max beginning August 19. The docu-series follows a group of friends who live in South LA as they navigate life, love, and success in their mid-20s.
According to the official show description, Sweet Life: Los Angeles "gives a unique look at what it means to be young, Black, ambitious, and in constant pursuit of one's dreams." Amanda Scott, Briana Jones, Cheryl Des Vignes, Jerrold Smith II, Jordan Bentley, P'Jae Compton and Tylynn Burns are central cast members. The group has quite an impressive resume, with jobs ranging from music to fashion to marketing.
RELATED: Netflix Is Acquiring More Films In Light Of Coronavirus; Issa Rae and Kumail Nanjiani's 'Lovebirds' Is Latest
The trailer shows one cast member closing on a home, another chatting with his mom and thanking her as she beams and cries proudly over his success, a couple considering moving in with one another and starting businesses, and a whole lot of drama.
Obtaining success as a Black millennial in LA appears to be the focus of the series. So much so that one friend snaps at another in one scene, "I'm more successful than you because I work harder than you."
'Insecure' promises to tighten up all loose ends in its final season
Though fans are probably happy to be getting another original project from Rae, many are still sad to see Insecure go. Season 4 ended with the cliffhanger of Lawrence discovering that his ex Condola is pregnant amid him reconciling with Issa.
Issa didn't take the news well but it was unclear whether she would stay or go. Condola gave Lawrence the option to be as involved or not in the life of their unborn child. During a recent appearance on Bevy Smith's Bevelations podcast, Ellis says fans will be in for a shocker, explaining:
It's a journey. You know, it's a shocker because we just fell back in love, and we saw why, and we saw magic, and we saw that they're soulmates. So you know, it's a journey, and we get to roll that out. That's a real story that has happened to people that we know. So we get to roll that out and really play with what that means.
RELATED: Yvonne Orji Hilariously Recalls The Moment She Thought She Bombed Her 'Insecure' Audition
He continued: "Like, is Issa gonna be a stepmom? Is she not down with it? Is Lawrence gonna be involved? Is he not gonna be involved? What does involvement look like? And again, at the end of that season, he was talking about moving to San Francisco, and she was like, 'I'll go with you.' So it's just one of those things where it's like, where do you go from here? And how do you really put all those pieces back together after the mirror gets shattered?"
There's also the friendship between Issa and Molly and whether or not they too will reconcile. Season 5 is finished filming. An official premiere date has not been announced.