Issa Rae Is Hesitant to Have Kids Because She Knows There's a 'Window' for Her Career in Entertainment
Issa Rae became famous by making a web series, and now many fans know her for her character in Insecure. She helped create the show and starred in it as Issa Dee. The final season aired last year, leading to tears during the table read.
Now that the series is over, Rae occupies her time with other projects. Outside of work, she spends quality time with her husband. They have been together for almost a year, but Rae is still unsure about having kids.
Issa Rae had a private wedding in 2021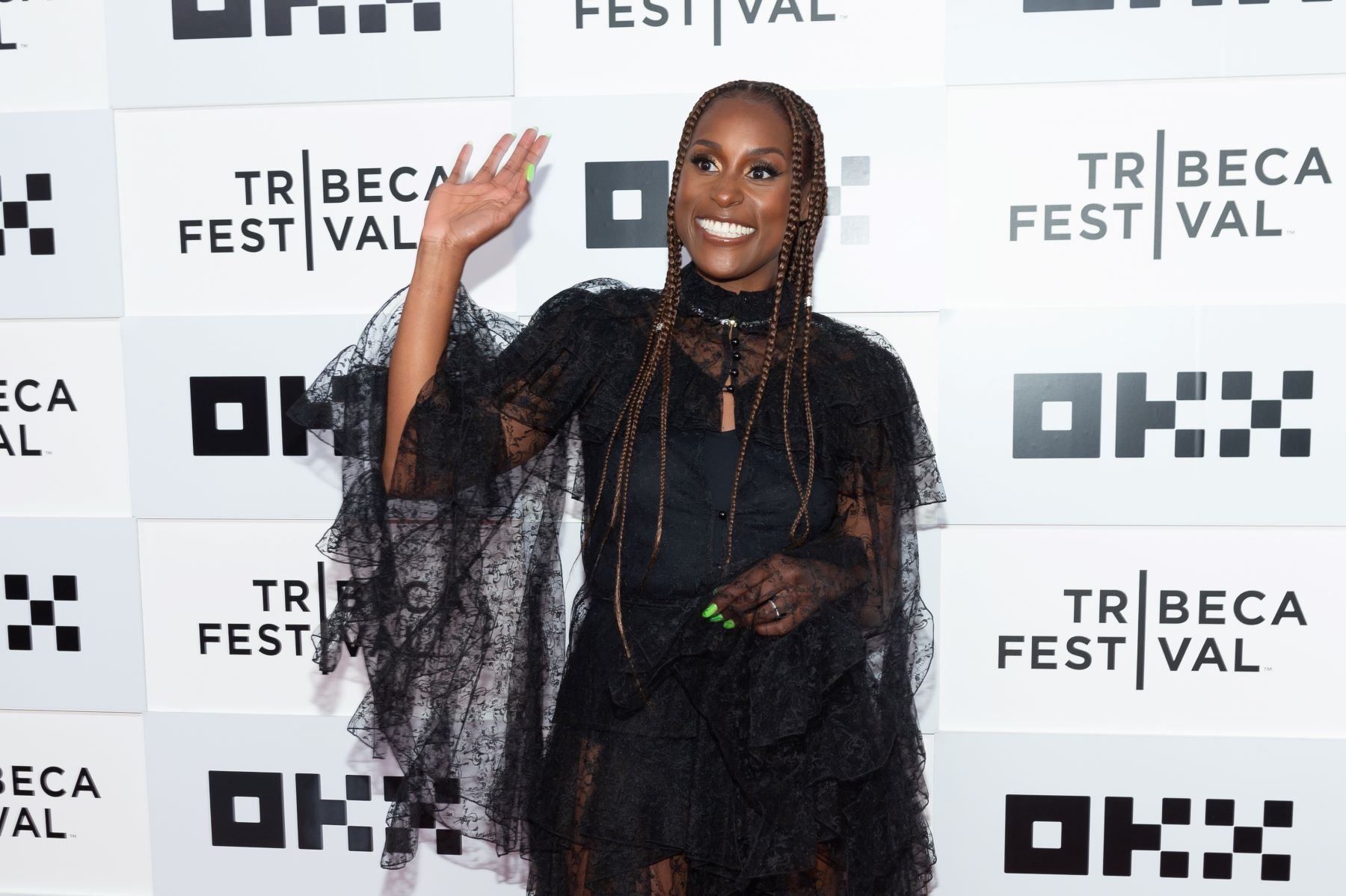 Celebrity status generally results in fans wanting to know more about a person's life. However, some stars try to keep things secretive if they can. Issa Rae is one of the several actors who tend to be very private. Nevertheless, she has shared some details about her love life.
Currently, Rae is married to a businessman named Louis Diame. The pair have been together for a long time and had their wedding in 2021. Fans noticed Rae wearing a ring and suspected that she got engaged. Since Rae is a private person, she did not confirm the engagement until she posted it on social media.
There are not many details about Rae's wedding ceremony to Diame. According to Self, the event took place in southern France. The ceremony's location was picturesque, and she had close friends and family with her.
Why Issa Rae is hesitant to have children
Issa Rae has always kept busy with writing, acting, producing, and directing. She started with web content and worked her way up to Hollywood productions. On top of filmmaking, Rae began a mentorship program and co-owns a coffee shop near her neighborhood. Her track record suggests she does not plan on slowing down.
Due to such a packed schedule, several people wonder if Rae plans to have children. After all, kids require a lot of attention. She discussed her feelings about starting a family and that she is hesitant.
"I've always felt that way, that women, Black women especially—unless you're Viola Davis or Angela Bassett—you have a window when people are going to want to continue to see you and see what you can do. Then there are so many limitations placed upon you," Rae explained. "I know it's not the proper mentality to think that kids will slow you down, but I do feel that way."
Rae wants to enjoy her "selfish" lifestyle while she can. She feels content with where she is at the moment. If she decides to have kids, fans will know when the time comes.
The actor practices self-care with boundaries
Many actors struggle to attain a work-life balance and worry about boundaries. Despite being famous, Issa Rae can set those limits. She can separate her work from her personal life, which she considers a form of self-care.
"I think the little time I've been in the industry, I've witnessed how so many people who are front-facing don't have a peace and aren't at peace, and that's always been troubling to me," Rae said.
The paparazzi have always followed celebrities around and taken photos of private moments. As a result, people might discover important news before stars are ready to talk about it. It is no wonder famous individuals have secret vacations to get away from everything.
Rae can feel at peace by limiting what she shares on social media. She uses online platforms to give out information, like her wedding, when she is ready. Rae views it as controlling the narrative around her.
RELATED: Issa Rae 'Roar' Episode Changed Ageism Story to Racism and Sexism