Issa Rae Reveals How 'Insecure' Characters 'Level Up' In Season 4
'Insecure' creator and star Issa Rae previews the fourth season of her HBO comedy with costars Yvonne Orji and Jay Ellis.
Insecure is back for a fourth season and creator/star Issa Rae was on a Television Critics Association panel to preview the new season with her costars Yvonne Orji and Jay Ellis. Orji plays Issa's best friend Molly and Ellis plays her on again/off again boyfriend Lawrence.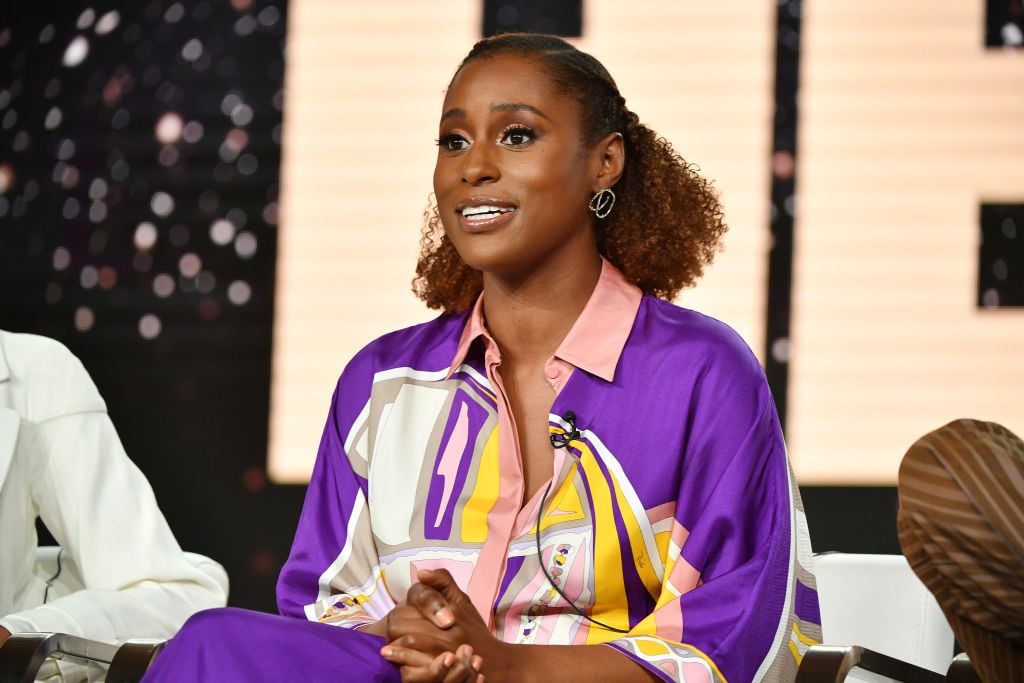 You still have to wait until April 12 to see more Insecure, but Rae, Orji and Ellis gave a taste of what's to come this season. After Issa quit her job and didn't take Nathan back, Molly and Issa's latest fight and Lawrence going on a new date, you'll need some hints to tide you over until then.
Issa Rae lays out 'Insecure' season 4
Issa Rae began by explaining how every character on Insecure goes to the next level in season 4.
"I think this season is about our characters leveling up, entering that next phase in their life when they're deciding to be intentional about a lot of the decisions they're doing," Rae said.  
Issa Rae is still on her own when season 4 begins
Having left We Got Y'all to pursue her own community projects, season 4 finds Issa still on her own. 
"Issa specifically has quit her job and she's pursuing this passion," Rae said. "Those are some of the things that we're tackling, in addition to the fallout that happens when you're turning 30; the relationships, the friendships that you have to work at in a different way. Some things phase out."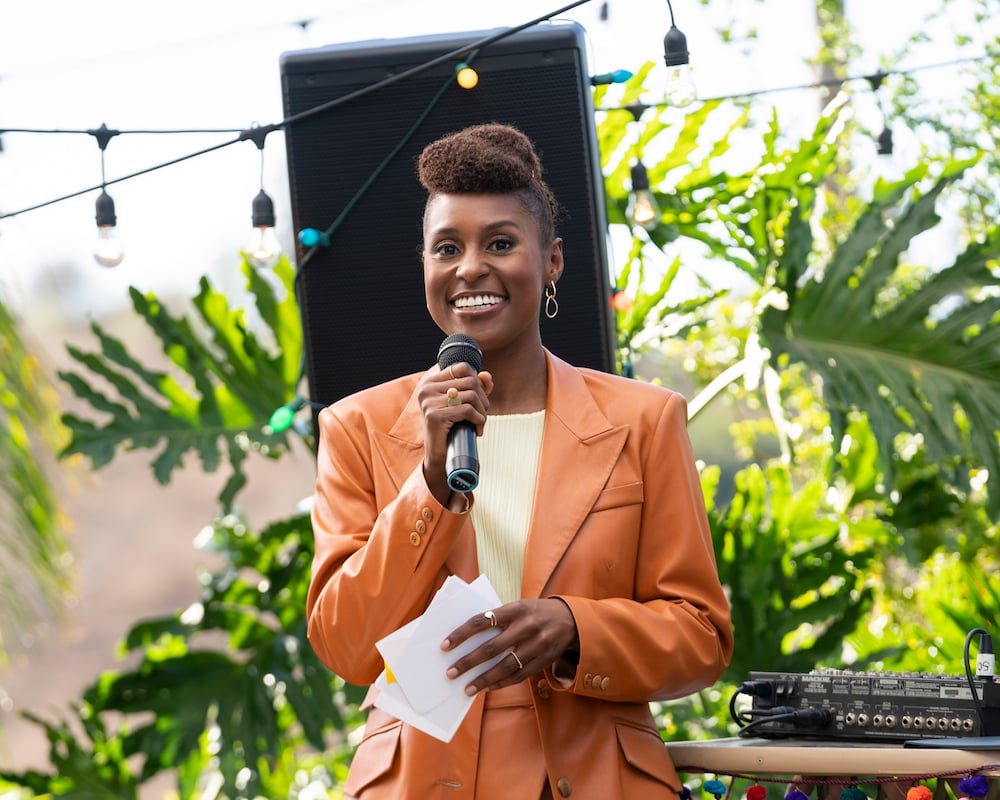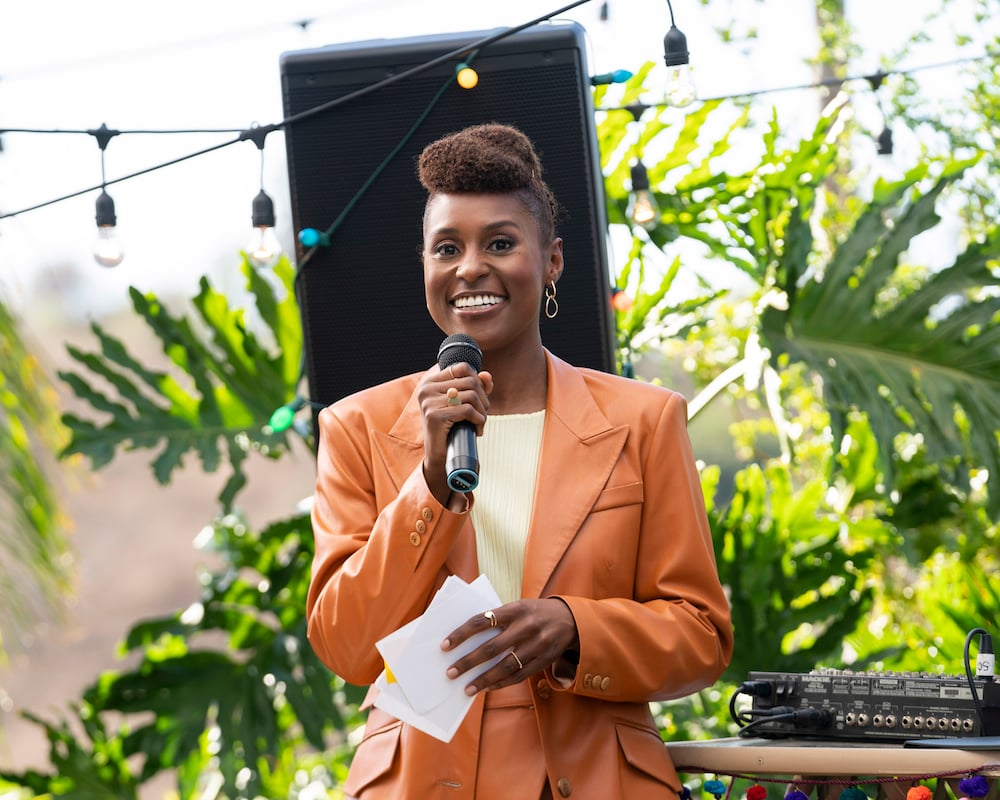 Showbiz Cheat Sheet asked Issa Rae if she'd have any more raps this season. Good news!
"There are definitely more raps this season, yes," she said.
Molly's relationship is not so insecure in season 4
Issa Rae indicated Molly's relationship would remain integral to season 4 of Insecure.
"Molly is in her first real relationship in a very long time, trying to prioritize that, and balance her work and relationship," Rae said. 
Yvonne Orji herself added that Molly addresses some of the issues she had last season.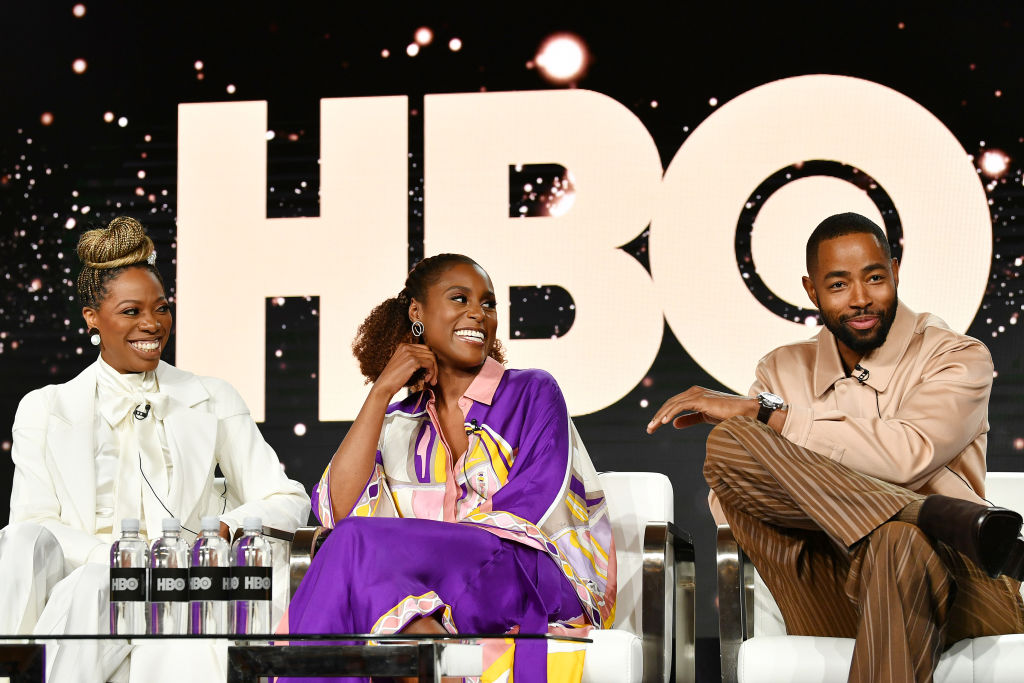 "Molly does go to therapy, so that helps," Orji said. "I think she's trying to, like Issa said, level up. This whole season is about trying to figure out who we all are, and who she is. I think the friends called her on it last year, just because he's Asian he can't be an option? And I think Molly's trying to figure out if that is a thing she wants to explore, and if so, how. She is trying to be happy, but she doesn't know how."
Issa Rae says two out of three ain't good enough for Lawrence
Lawrence may have the deepest storyline of season 4. At least, his is the one in which Issa Rae went into the most detail.
"Guys always talk about this thing where you can never have three things at once," Rae said. "You can never have either the right relationship, your finances right, or sometimes an apartment. You can't have all three things at once. And I think Lawrence is just striving to level up on his own."
Jay Ellis himself related to Lawrence's season 4 story.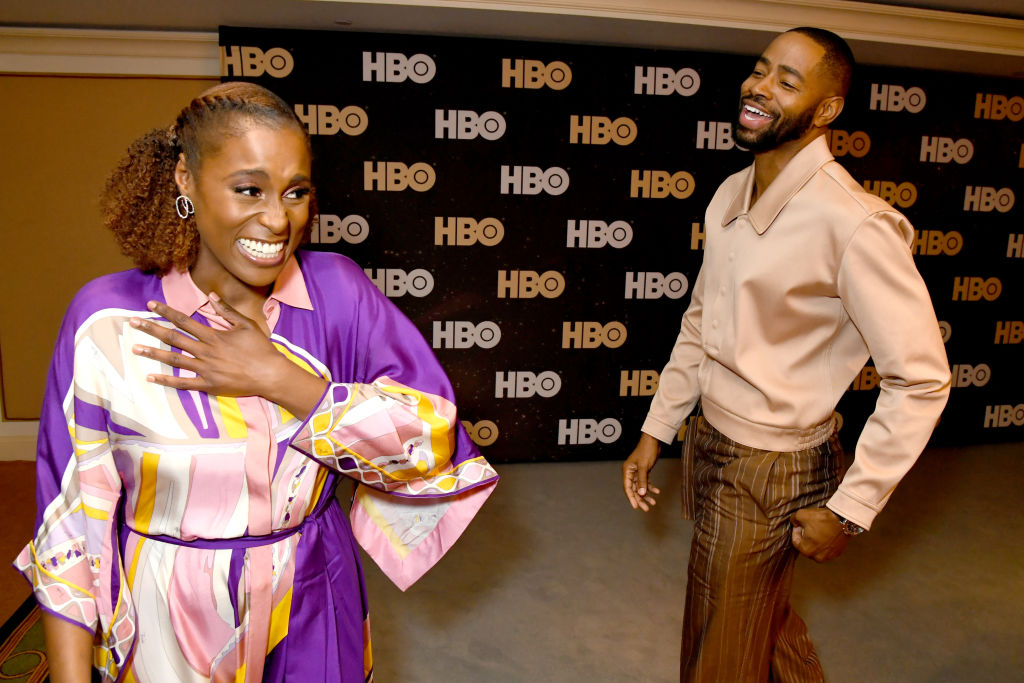 "I think there's this weird thing that happens, at least it happened in my personal life, as a man when you approach 30, and a little bit past that. You start to think about why none of these things can happen to me at one time. I can't be successful, and have a relationship, and be able to live in the place that I want to live, or drive the car that I want, or whatever it may be. It just feels like things never work at one time, and I think that is what Lawrence is going through in this moment." "

Jay Ellis, Insecure season 4 Television Critics Association panel, 1/15/2020
We did just see Lawrence start a new relationship.
"Last we saw Lawrence he was dating Condola who happens to be Issa's current collaborator for her block party," Rae said. "That is where we start this season."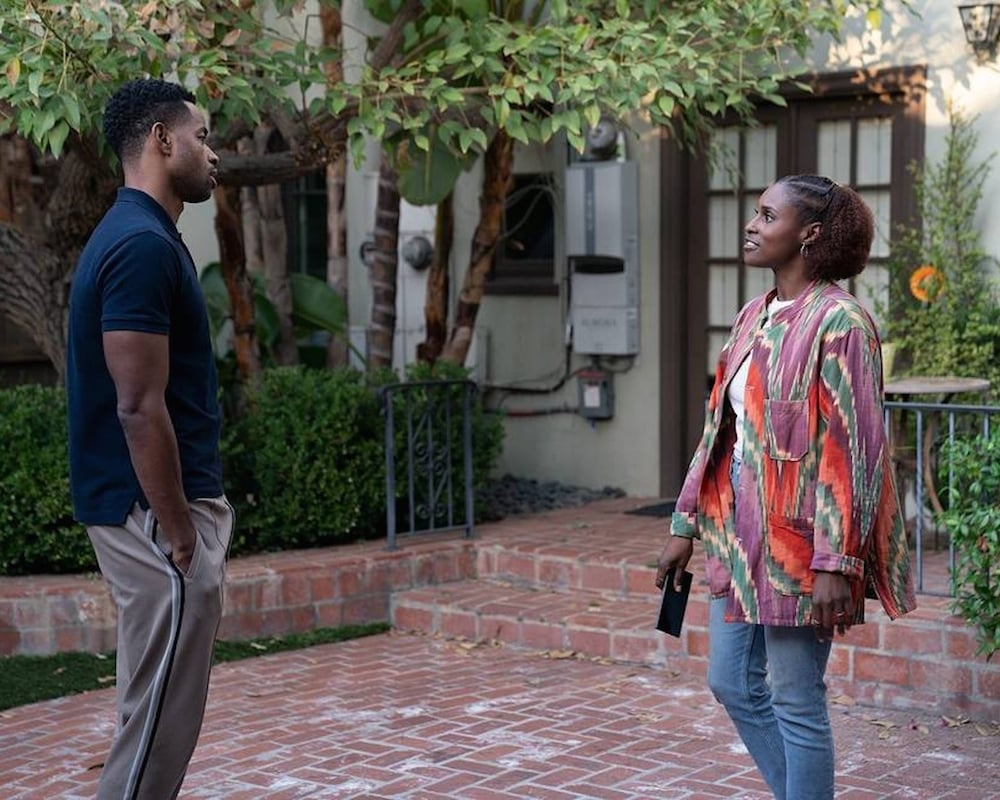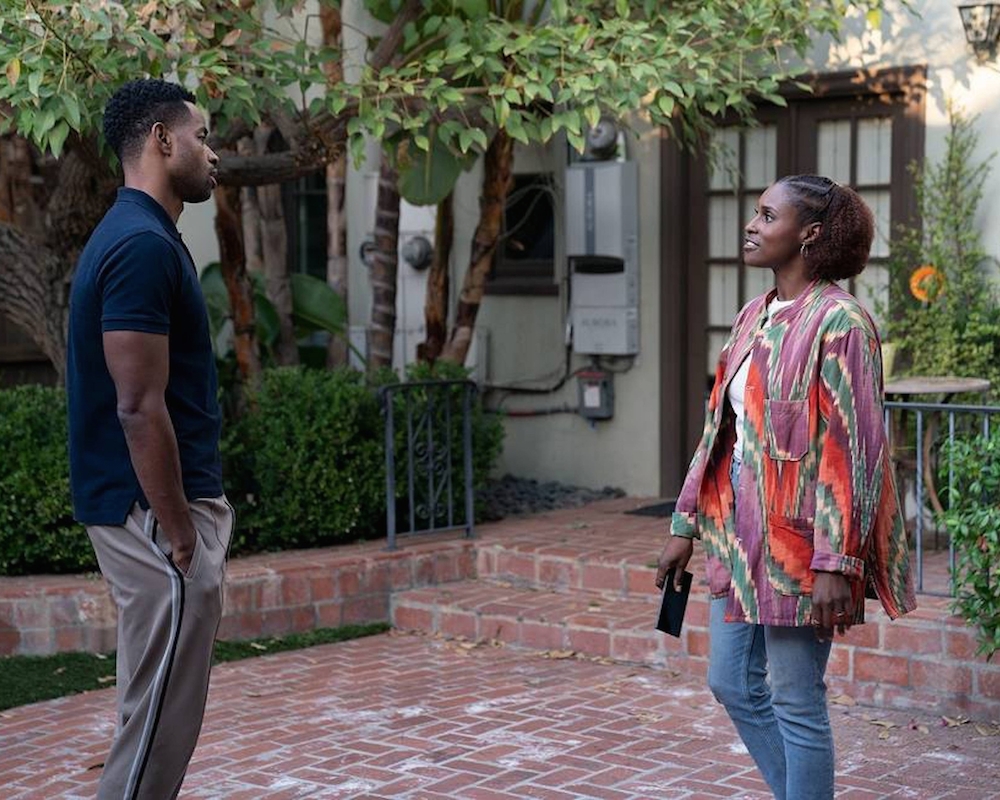 So with a new love, what else falls apart for Lawrence?
"As soon as it feels like one thing is working, the other thing falls apart," Ellis said. "It's constantly this ebb and flow and up and down, and I think that's part of the journey that we get to watch him go through this season."