Issa Rae 'Roar' Episode Changed Ageism Story to Racism and Sexism

The Apple TV+ series Roar is an anthology of eight different stories about women, starring eight different actors. The Issa Rae Roar episode depicts an insidious form of racism and sexism. "The Woman Who Disappeared" casts Rae as a Black writer who takes meetings on a new project. The White executives don't make inappropriate comments to her face, but once she starts giving feedback, they simply stop seeing or hearing her at all.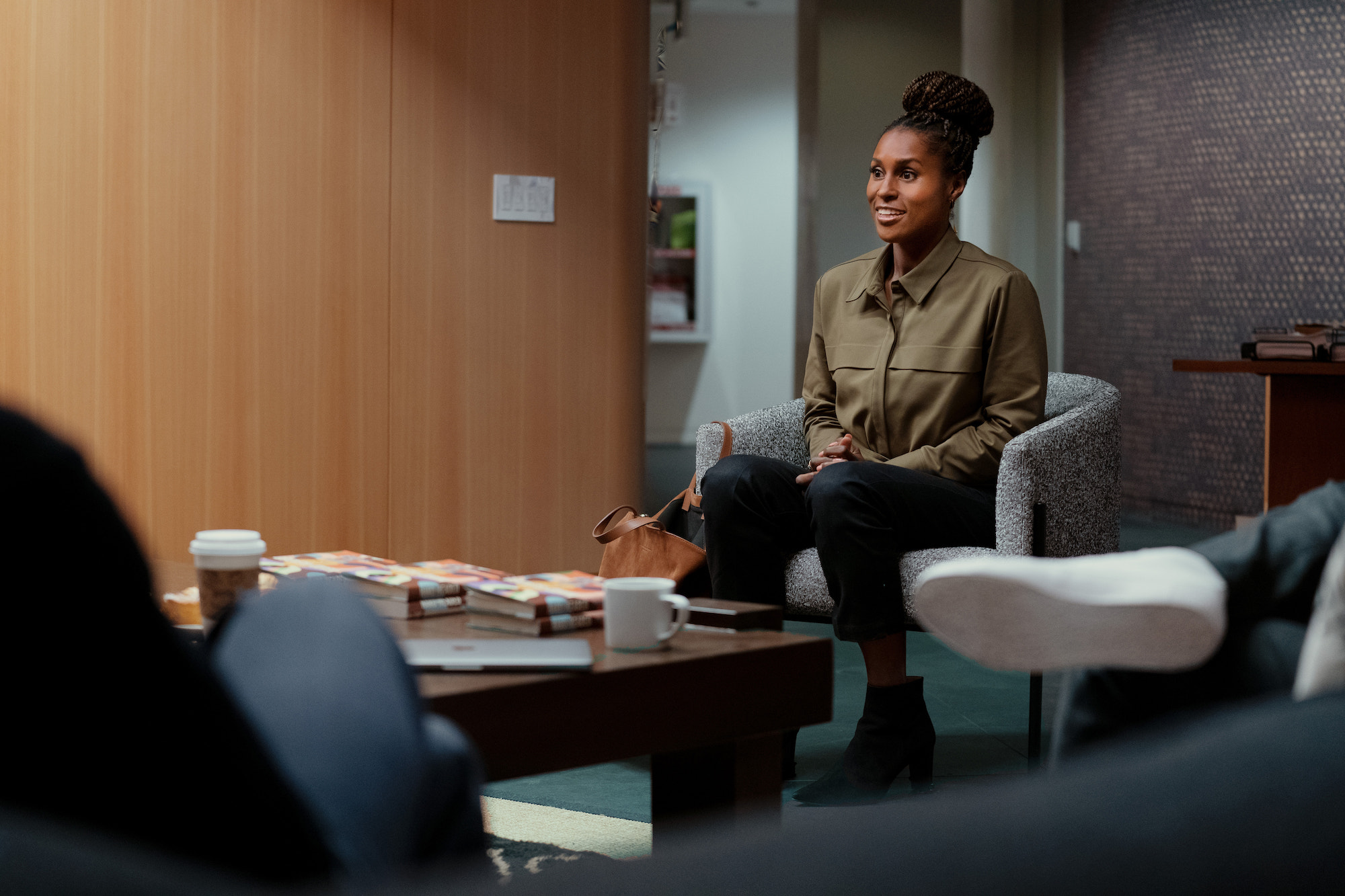 Roar co-creator Liz Flahive spoke with Showbiz Cheat Sheet by Zoom on March 31. Flahive discussed the episode adapted from a story in Cecilia Ahern's book. The book used the metaphor of disappearing slightly differently. All eight episodes of Roar are now streaming on Apple TV+.
In 'Roar' both Black women and aging women disappear
"The Woman Who Disappears" is only a slight exaggeration of a real problem. Women may feel invisible when men ignore or talk over them. So, Rae's character literally becomes invisible and mute to them. Flahive said that Ahern's story originally dealt with the issue in the world of Academia.
"In the book ,the story is actually about aging," Flahive said. "If you look at the short story in the book, 'The Woman Who Disappeared' is about an aging academic who's becoming invisible to society."
With Issa Rae, 'Roar' tackles racism and sexism
Janine Nabors adapted "The Woman Who Disappeared" for Roar. The concept of men looking past women could equally apply to women in show business, and to Black people in the media. Rae has developed her own projects like the HBO series Insecure and A Black Lady Sketch Show. Pitching White executives must have been a familiar experience for her too. In the episode, the executives are excited about having an authentic voice create their media, but then they ignore her all along the way.
"When Janine read it, her twist on it was turning it into a Hollywood cautionary tale about the commodification of Black art in the wake of Black Lives Matter," Flahive said. "It was such an ambitious and thoughtful and funny episode too, even though it packs a punch. I'm just so proud of all of their work."
Black filmmakers told the story of 'The Woman Who Disappeared'
In addition to Nabors, Flahive and co-creator Carly Mensch hired Channing Godfrey Peoples to direct "The Woman Who Disappeared." Godfrey Peoples wrote and directed Miss Juneteenth and directed episodes of Queen Sugar. So the creatives behind the episode brought Hollywood experience to the story in Roar.
"This was a really beautiful script written by Janine Neighbors who is a playwright turned TV writer who Carly and I have been trying to pull into our orbit since we've known her for so long," Flahive said. "She'd just come off of working on the last two seasons of Atlanta. To team her with Issa and Channing Godfrey Peoples to make this episode, it was really beautiful."