'IT': Are the Losers' Club Members Friends in Real Life?
Stephen King has referred to IT as "Stand By Me but with monsters." This is perhaps because, more than anything, this story is about friendship. The original film and IT Chapter 2 may be labeled as horror movies, but at its core, these films are love stories about The Losers' Club.
Whether it's Beverly, Stan, Richie, Eddie, Mike, or Big Bill, each character brings something unique to the table. But are the cast members who play the band of misfits friends in real life? Keep reading to find out.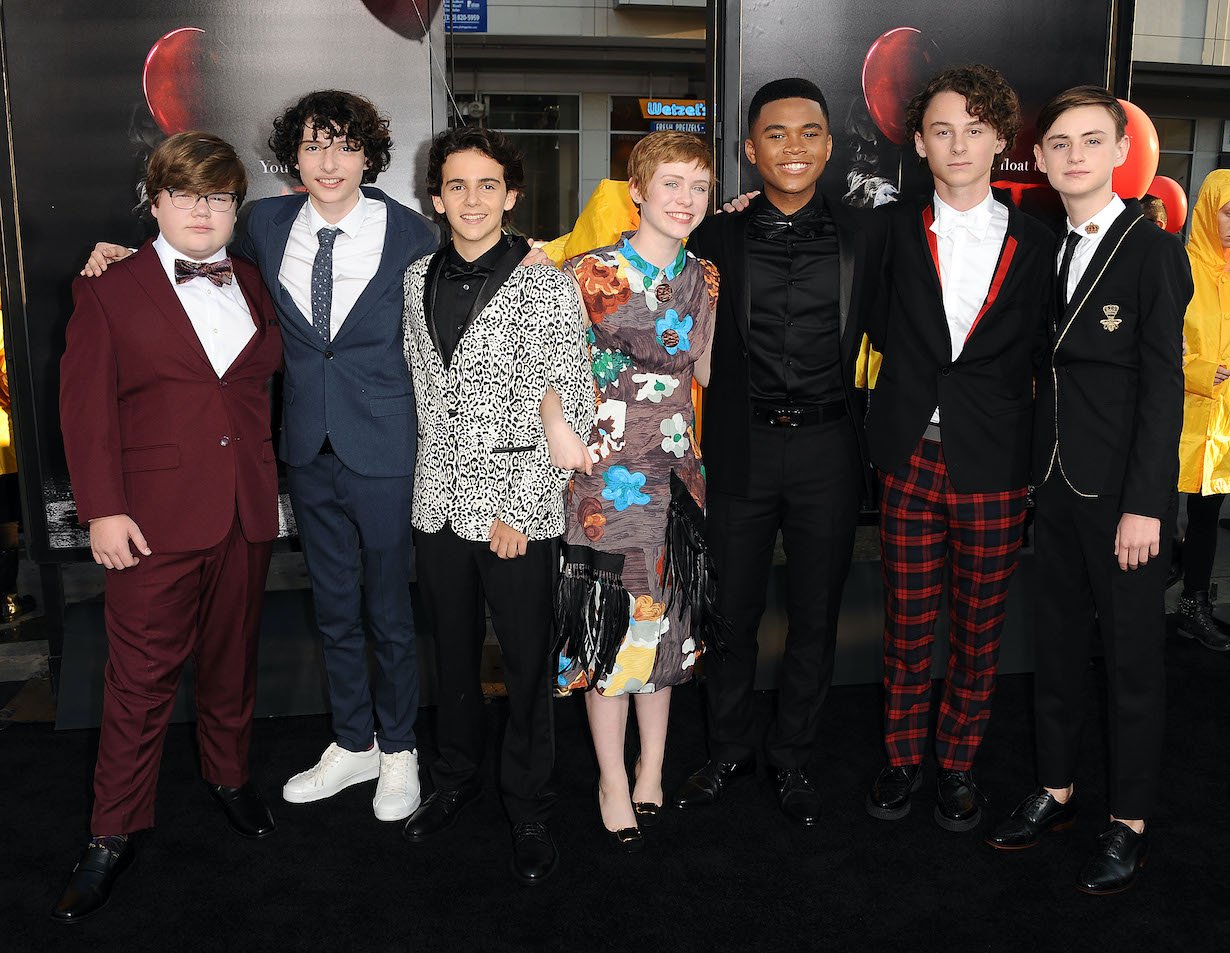 The Losers' Club remains strong 27 years later
The Losers casually take blood oaths while spending their days in underground clubhouses. They write love haikus to one another, carve their initials into the kissing bridge, and refuse to let an evil clown tear them apart. After 27 years, their bond cannot be broken. But are the cast members from The Losers' Club friends in real life?
Are The Losers' Club members friends off-screen?
The answer is "Yes," (or as the Losers from the book would say, "You bet your fern!")
Before the filming process began for the first movie, director Andy Muschietti wanted the young actors to get to know each other before shooting. He did this in an effort to perfect their on-screen chemistry. 
The World of IT explains how Muschietti would have the kids go to movies together, share slumber parties, and go out to nice dinners. They hung out for a few weeks before filming began, so their on-screen bond could seem more realistic.  
And according to Jack Dylan Grazer (Eddie Kaspbrak), he says they are all "best friends" in real life. "No doubt, this is definitely going to be one of the greatest, most unforgettable life experiences I have ever had and will ever have," Grazer says in The World of IT. "We're all best friends off-camera. Life-long friends." 
"Oh my gosh, this summer has been the summer of my life," says Jeremy Ray Taylor (Ben Hanscom.) "I'm never, ever going to forget this."
Jessica Chastain, who plays the adult version of Beverly, had this to say about their friendship: "They really set a tone in the camaraderie that they had in the first film. You can see it on-screen. You can see it when you're around them. They're true friends, and they really care about each other."
Wyatt Oleff, who plays Stan, says the Losers "Instantly connected." 
"The chemistry with everyone on and off set was absolutely amazing," says Taylor.   
The adult cast members of The Losers' Club also share an incredible friendship
Like the young cast members in the film, the adult Losers also share an unbreakable bond. Chastain expresses in The World of IT how effortless their connection was during the first table read. 
"We all got to meet our counterparts and pass the baton," Chastain reveals. "I love the actors that I'm working with. All the other Losers are phenomenal, and we're just laughing our butts off all the time. The first one was scary, but it was also a beautiful love story of friendship. I think that's what the second one is going to be as well."