It Took Bob Dylan Almost 60 Years To Have a Number 1 Hit Song
There is nothing more exciting than seeing a song chart at No.1. It might be hard to believe, but there are a few iconic bands and musicians that never had a song rise to the top. For example, Led Zeppelin may have had albums reach No.1, but never any singles.
Songwriter Bob Dylan has a long career that spans many decades. For most of his career, he never got No.1 on the charts. Earlier this year, he finally reached that milestone.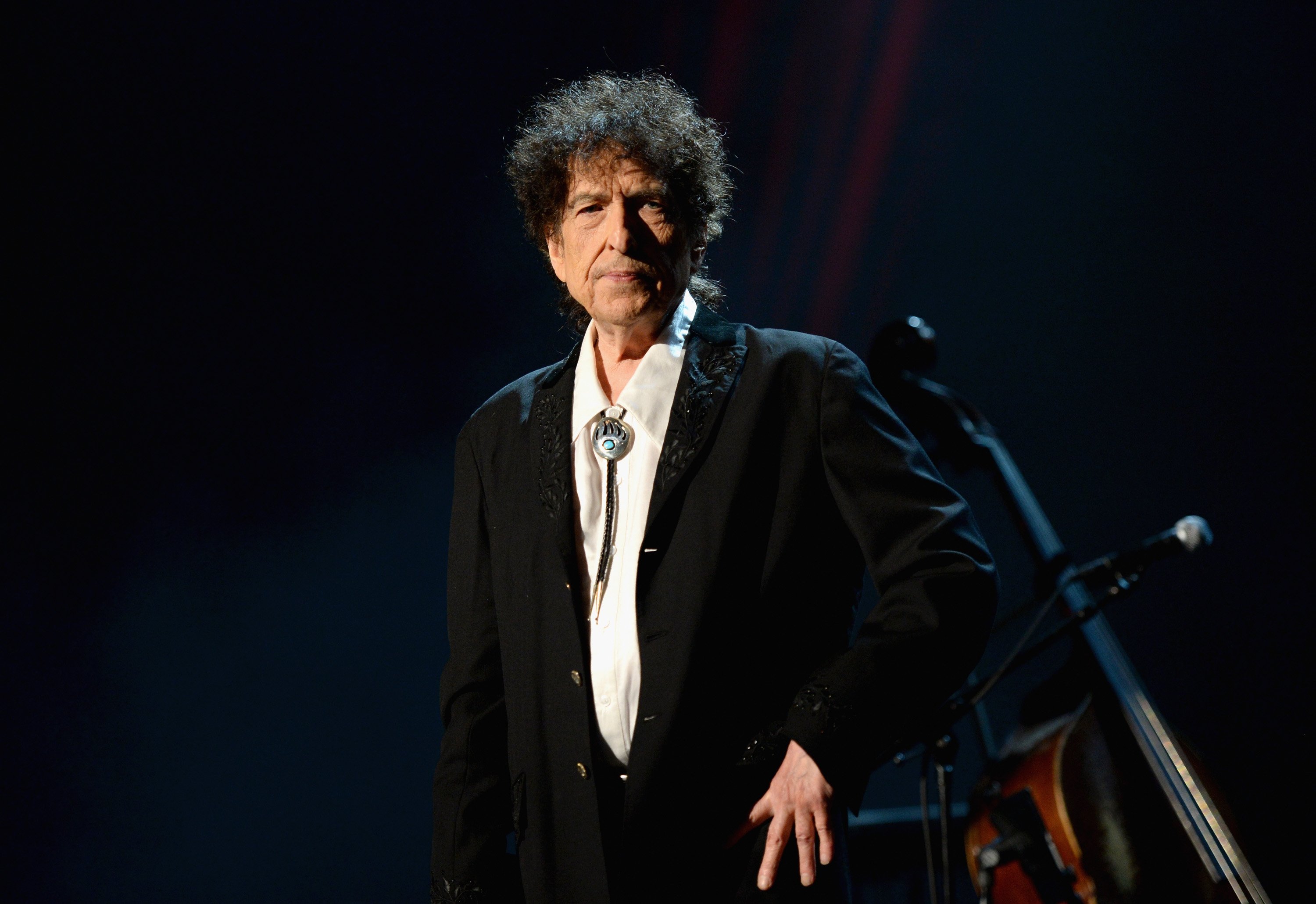 Bob Dylan's renowned career
Dylan has a long and successful career in the music industry. He started with folk singing and formed a few bands soon after graduating from high school.
Around 1961, the singer moved to New York, where he met various musicians. According to All Music, he eventually signed his first recording contract with Columbia Records.
The 1963 release of The Freewheelin' Bob Dylan made Dylan stand out as one of the most original voices in popular music. Some of his most memorable folk songs include "Blowin' in the Wind" and "A Hard Rain's A-Gonna Fall." He has written songs for protests in the '60s.
Plenty of famous artists inspired Dylan in the early years of his career. The Beatles had some influence on his music during the '60s. The singer admired the band and saw that they were doing things a lot differently than others in the industry. Dylan met The Beatles in 1964, which led to his shift into other genres.
In 1973, he wrote the classic song "Knockin' on Heaven's Door." The 1965 album Highway 61 Revisited really showed Dylan's innovation and would go down as one of the best albums of all time..
Becoming one of the most iconic musicians of all time
RELATED: Why Bob Dylan Refused to Play the Ed Sullivan Show
Dylan has produced numerous hits throughout his career. In 1989, he earned a spot in the Rock and Roll Hall of Fame. The singer changed the face of rock and roll and became of the most iconic musicians in American history. He was able to reach this status by reinventing himself.
As mentioned before, Dylan became famous for his folk music. In the late '60s, he changed genres by going electric and producing rock music. When he performed electrically at the Newport Folk Festival, fans in the audience booed him. That had marked a historic moment in rock and roll history.
Changing his image caused him to lose some fans, but he gained plenty of new ones. He reinvented himself once again by emerging as a country-influenced singer. Dylan's prolific career was able to persist over the decades. His bold decision to move over to rock and roll paid off in the end.
Bob Dylan's recent song topped the charts
Despite fans considering Dylan to be a legendary musician, none of the artist's previous songs had topped the charts for the past 60 years. He has had a few hits that made it to the top 10. "Like a Rolling Stone" was close to reaching the very top of the charts. However, The Beatles released a song that kept Dylan at No.2.
The only times that some of his songs reached No.1 was when other artists did a cover of them. The 79-year-old artist is still going strong in the music industry. According to Deadline, he recently produced a single that finally made it to No.1 on the Billboard charts. Unlike before, he accomplished this feat under his own name.
The song in question is titled "Murder Most Foul." It is about 17 minutes long and focuses on the assassination of John F. Kennedy. Dylan's song received over 10,000 downloads soon after its release.
It might have been tough to wait so long for the music legend to top the charts, but it is better late than never.