'It's a Wonderful Life': How Many Angels Really Get Their Wings Over the Course of the Movie?
'It's a Wonderful Life' is still a beloved movie in 2019. If an angel gets its wings every time a bell rings, how many angels get their wings in the film?
It's a Wonderful Life is, the classic Christmas movie released in 1946, was directed by filmmaker Frank Capra. The film stars iconic every-man Jimmy Stewart as George Bailey, a middle-class banker from Bedford Falls, a small town in New York. Throughout the movie, George is faced with one emergency after another (financial and family alike), which means he never gets to follow his dreams of seeing the world and building great buildings and bridges. An issue at the bank gets him so down that he threatens to end his own life. Luckily, an angel who calls himself Clarence intervenes.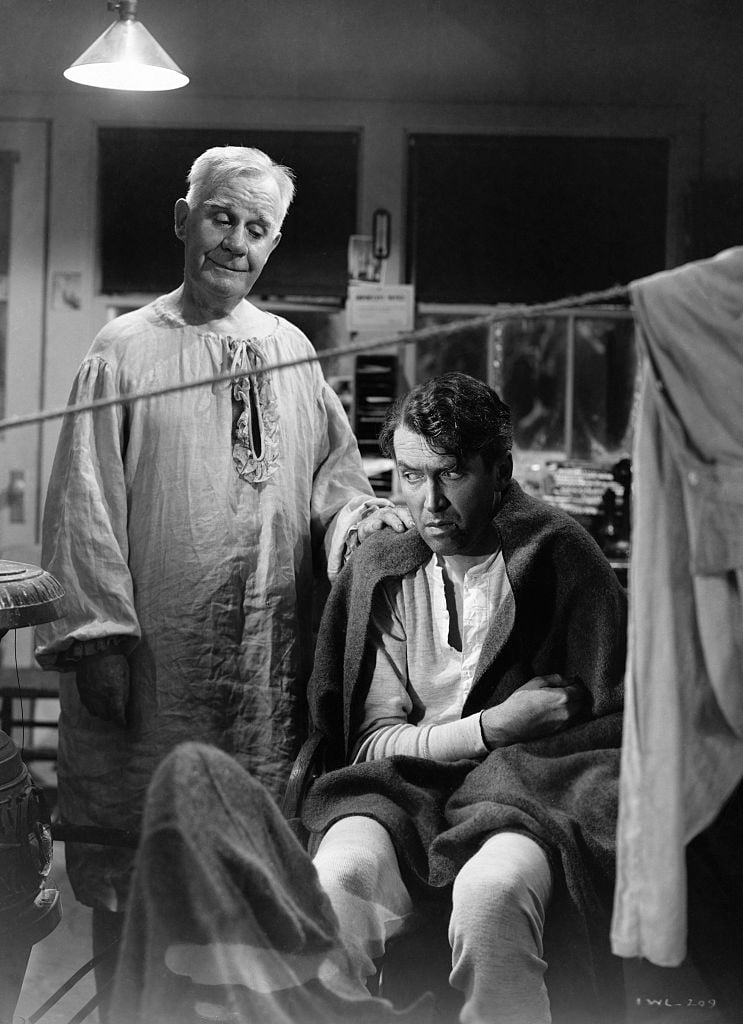 Clarence shows Geroge how valuable he's always been to his town, his family, and his friends. George consistently put others first: risking his life to save his little brother who fell through the ice, standing up to the vile businessman Mr. Potter, and starting a beautiful family with his wife Mary. At one point, Clarence also lets George in on a little divine secret; "every time you hear a bell ring, it means that some angel's just got his wings." So, how many angels get their wings in the movie It's a Wonderful Life?
If the classic quote is true, how many angels get their wings in 'It's a Wonderful Life'?
When Clarence first tells George that every time a bell rings it means an angel gets its wings, he scoffs. George thinks Clarence is crazy. However, George eventually changes his tune. He is thrilled to hear a bell ring at the end of the movie as he holds his daughter Zuzu in his arms.
"Attaboy, Clarence," George says as he looks up to the heavens. But aside from Clarence, how many angels get their wings over the course of It's a Wonderful Life? Abiding by Clarence's quote, you can go through the movie and count the number of bells that ring to figure out the answer. But be warned: there are a lot of bells. They can be heard in the background music throughout the movie (but especially the intro music), the Christmas decorations, the doorbells, the ringing telephones, and the cash registers that ring up transactions.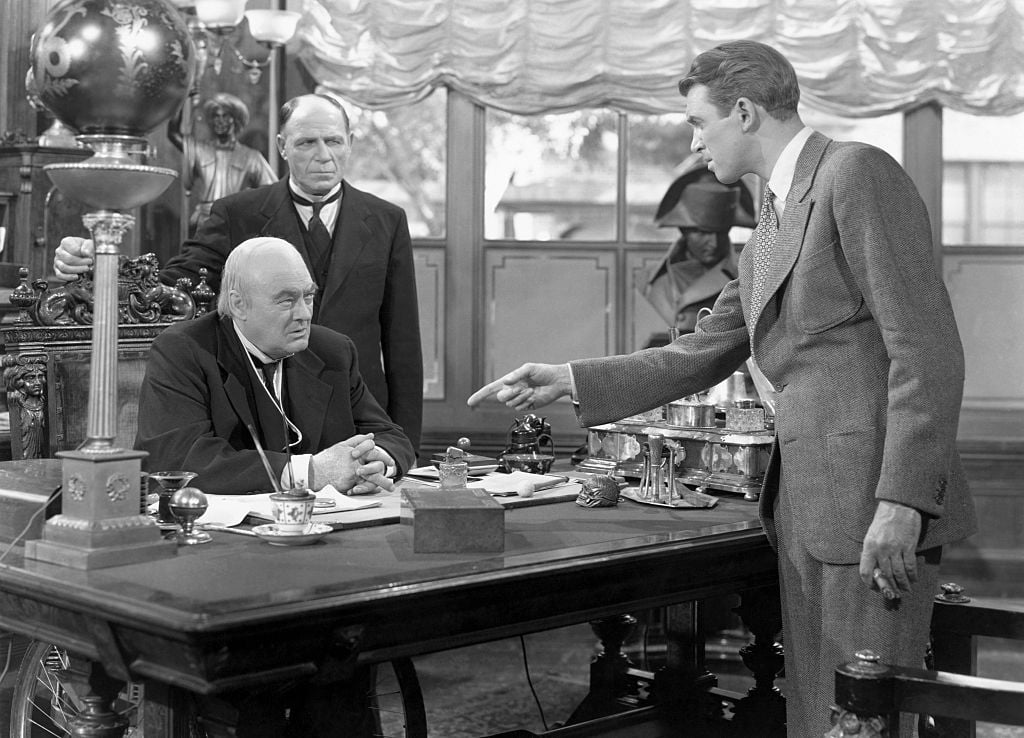 There's also a bell visible on Mr. Potter's desk (along with a skull, ominously). A bell appears in the studio logo in the beginning credits, too. But that's not all: if you look at the cinema marquee when Stewart (a.k.a. George Bailey) passes the theater, it says that the film The Bells of St. Mary's is showing.
Luckily you don't have to count the bells yourself, because IMDb did it for you: they claim there are a total of forty-two bells that ring in It's a Wonderful Life. So, every time you watch the 1946 film, you can rejoice in the fact that forty-two angels are being blessed with wings (and moved up from "Angel Second Class").
Frank Capra's 'It's a Wonderful Life' was very cleverly cast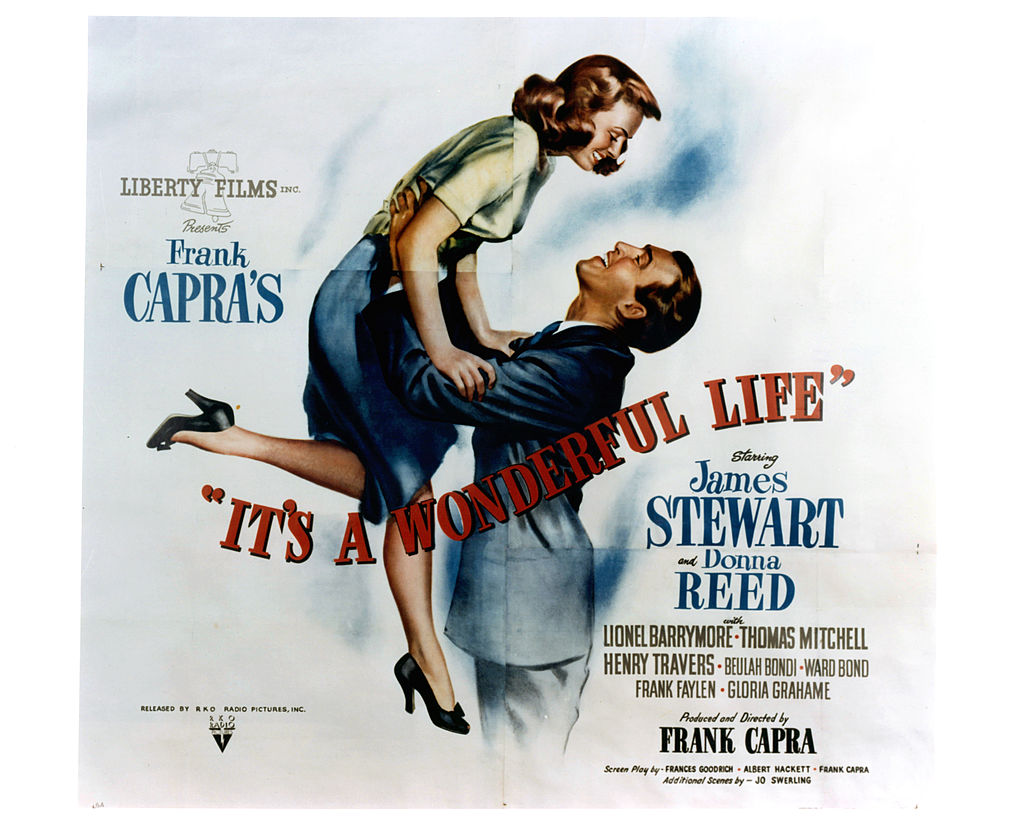 But the fun doesn't stop there. There's a second fun fact about that movie, The Bells of St. Mary's; Henry Travers, the actor who played Clarence the angel, also stars in The Bells of St. Mary's. Just another nod to the angel-bell connection.
While we hear Clarence's voice in the first few scenes of It's a Wonderful Life, Travers doesn't actually appear on screen until the final thirty minutes of the movie. The character, who has such an essential role, is only on screen for fifteen minutes of the entire movie.
Another bell reference was added to the radio play based on the 1946 movie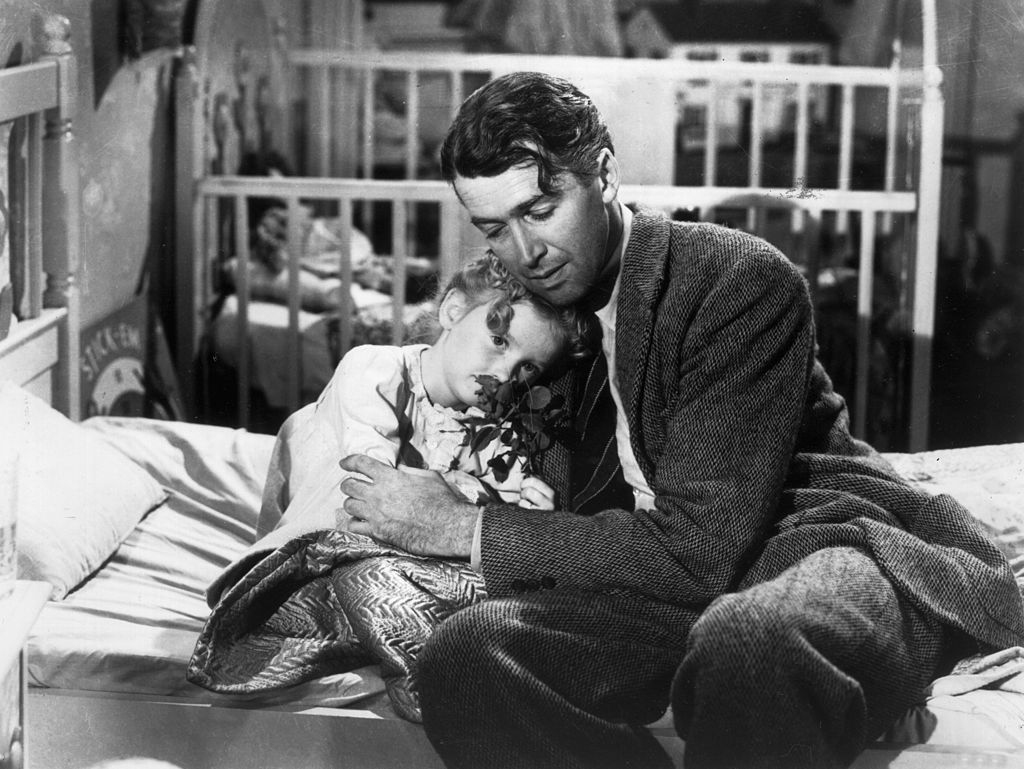 In 1947, It's a Wonderful Life stars James Stewart and Donna Reed reprised their roles of George and Mary on the radio. In one version, they changed what George put in his pocket to find later to add another bell to the storyline. While in the film, he puts petals from Zuzu's flower in his pocket, in the 1947 radio play, Geroge tucks away a bell that Zuzu likes.