'It's a Wonderful Life': Is Bedford Falls Based on a Real Place?
One movie that's often seen around Christmas time has a somewhat dark story. It's a Wonderful Life shows a man who has to be convinced to continue to live his life. The main character lives in Bedford Falls and feels stuck inside the town. But is it a real place?
'It's a Wonderful Life' takes place in Bedford Falls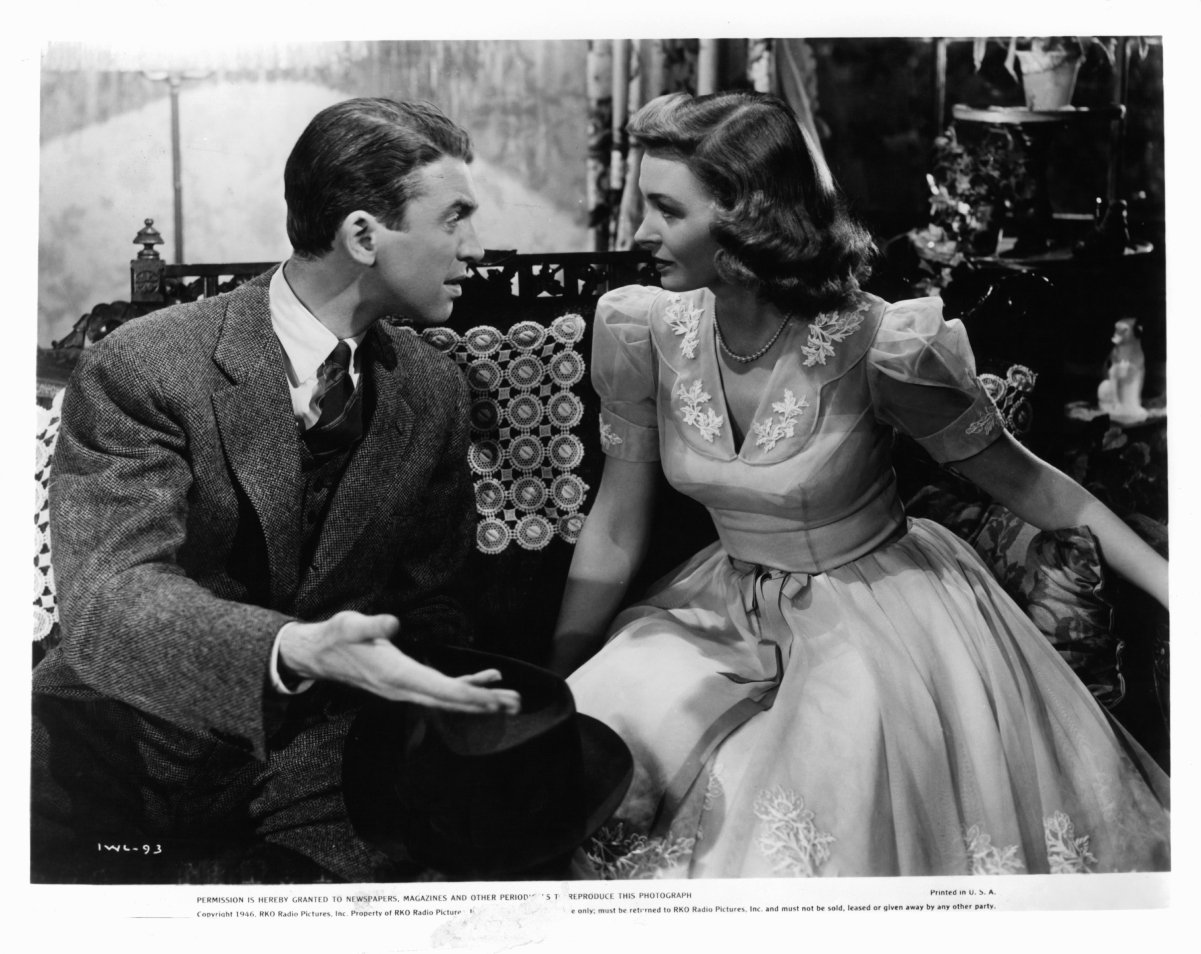 The movie starts off with George Bailey (James Stewart) wanting to end his life. Multiple people noticed his depression so they pray for him. An angel then comes to stop him from jumping and showing him the value in his life.
The story takes place in Bedford Falls. It seems like a place that could be in the Northeast given it gets cold enough for snow and water to freeze over for kids to play on top of it. George doesn't think very highly of his hometown.
There is a scene where he talks to Mary Hatch (Donna Reed) and she points out a run down house where she wants to live one day. George throws a rock and breaks one of its windows. He says he wouldn't live in it as a ghost, but she sees it as full of romance.
George then wishes he'll "shake the dust of this crumby town off my feet" and leave. He then dreams of returning later in life to build. But George later feels like a failure.
Some might wonder if the town is a real place. Or if it's based on a real place. The answer is Bedford Falls isn't a real, but there is a place that inspired it.
Seneca Falls inspired the fictional place
Seneca Falls, New York is reportedly the inspiration behind Bedford Falls. Director, Frank Capra had family in Auburn, New York and would drive through Seneca Falls, according IMDB.
There is now a It's a Wonderful Life festival every year in the second week of December in Seneca Falls. There is also a museum dedicated to the Christmas movie. The museum's website claims you can sit at the counter of Gower's Drug Store.
The movie was actually filmed in Culver City, California on a RKO movie ranch. So there was a lot of movie magic made to create the fictional town.
A real high school was used for that dancing scene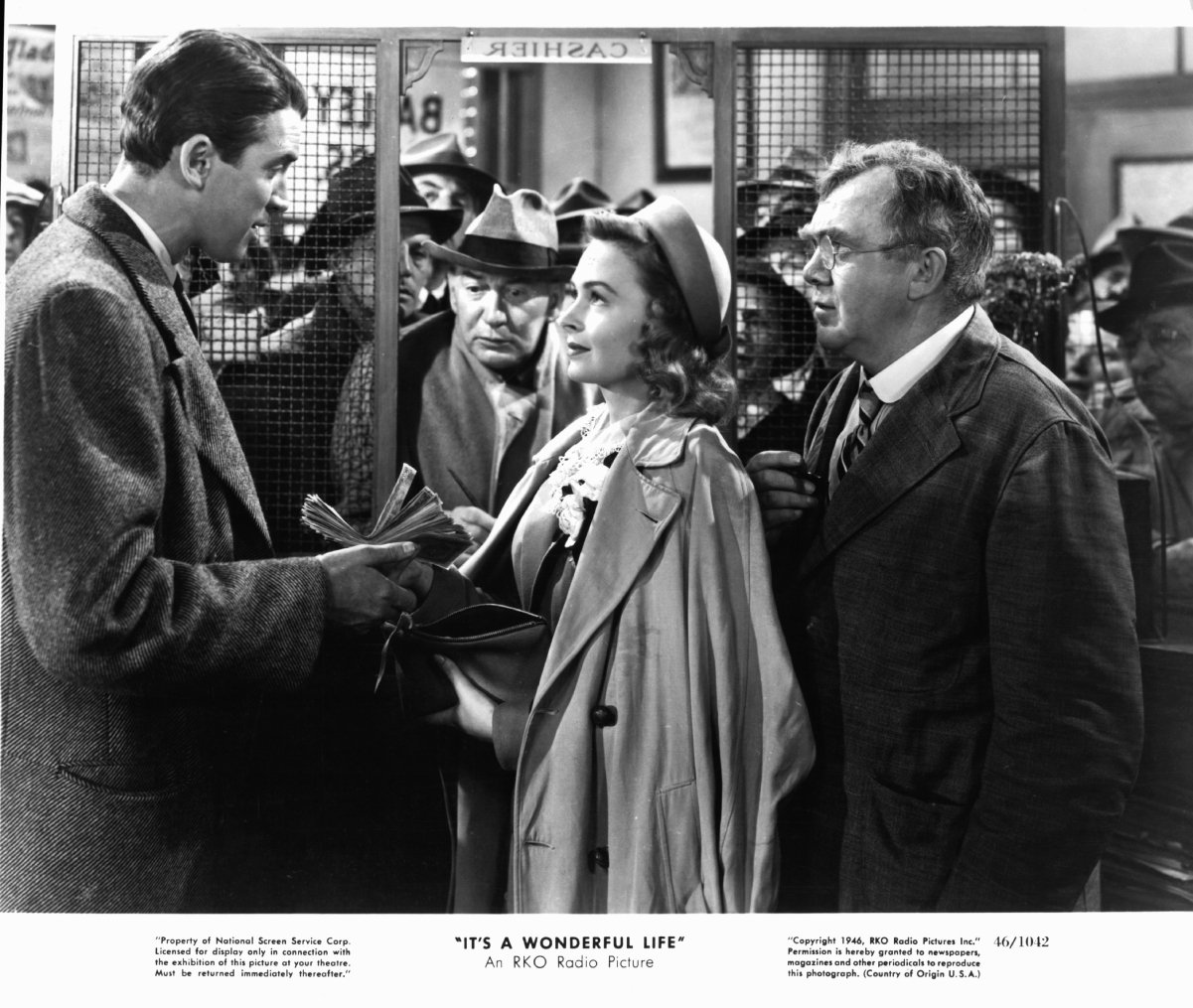 George is seen going out to dance. That's where he hits it off with Mary. Two young men know that the dance floor can open to reveal the school's pool and they prank everyone by opening it up.
George and Mary are so carried away with dancing that they don't notice. They eventually fall back into the pool together. That moment kicks off their love story in a unique way.
The dance floor and pool was real. It's actually in Beverly Hills High School and it still exists.