'It's a Wonderful Life': Why James Stewart 'Blamed' Donna Reed for It Not Being a Hit
It's a Wonderful Life' starred James Stewart and Donna Reed. Find out why Stewart reportedly blamed her for the movie not being a hit.
It might be shocking to know that It's a Wonderful Life wasn't a hit when it was released. James Stewart also struggled when he was making the Christmas movie. Someone close to Donna Reed claimed she was blamed for the movie underperforming by her co-star.
'It's a Wonderful Life' wasn't a box office success
The 1946 movie showed George Bailey (Stewart) having big dreams for his future. They keep getting sidetracked by different hardships. But he does find love with Mary (Reed) and have multiple kids. On George's worse day, he wishes he was never born and an angel tries to change his mind.
The Christmas movie failed to make its money back in the box office. Years later, Republic Pictures, who owned the copyright to the movie, had such little faith in it that they didn't renew its rights in 1974.
It's a Wonderful Life was then free for anyone to show so it was shown on television. This led to new fans of the film and its popularity to grow.
James Stewart reportedly blamed Donna Reed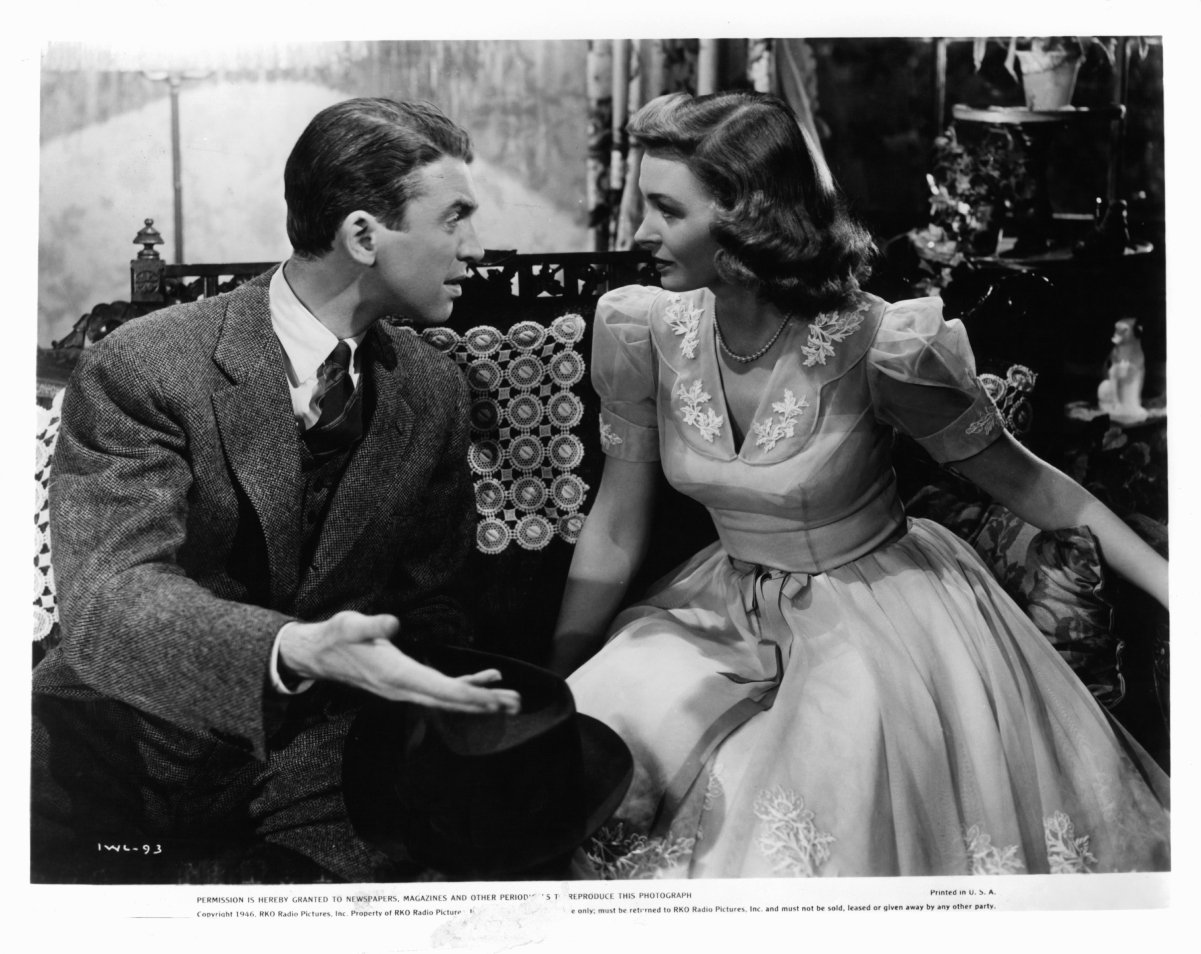 The two stars reportedly didn't have a good time making the movie for multiple reasons. It was Stewart's first movie since he went away to war so that affected him.
But Reed's daughter, Mary Anne Owen, talked to Closer Weekly about the making of the movie. She claimed Stewart wasn't happy about the movie not making money. Owen also claimed there was a lot of insecurity on set and her mother didn't understand it.
"But she still didn't understand why there was so much insecurity and then Jimmy Stewart couldn't understand why the movie didn't do well, but that's why they never did another movie together," she said. "He blamed her, because she wasn't as well known." 
Owen continued, "She was quite happy when it came out. I mean, she passed away in '86, but by the early '80s it was on constantly, but we always watched at Christmas and she was so happy that it was so popular."
Reed said she considered quitting after the movie
Director Frank Capra convinced Stewart to do the movie with him after they returned from war. Stewart was actually considering quitting acting instead of trying again.
The actor claimed It's a Wonderful Life convinced him to keep making movies, but Reed couldn't say the same thing. "Well it had an entirely different affect on me," she said for Capra's AFI Life Achievement Award. "When I finished making that film I thought perhaps I might not make anymore movies. I suppose I knew on some deep level that I would never have another experience in a film to equal it."
Reed went on to say she never imagined people would watch the movie every Christmas Eve after all these years later. She went on to have a great career by starring in From Here to Eternity, The Donna Reed Show, and more.