'It's Always Sunny in Philadelphia' Creator Calls These Episodes 'Creative Failures'
It's Always Sunny in Philadelphia has been on the air since 2005, making it the longest-running live-action comedy series in television history. The show has a cult-like following of fans who truly hope It's Always Sunny goes on forever. And it just might.
When a show has been on the air for that long, there's bound to be a few episodes here and there that the creators are less-than-pleased with. Creator and Mac actor Rob McElhenney says there's a group of episodes he considers "creative failures." Here's why.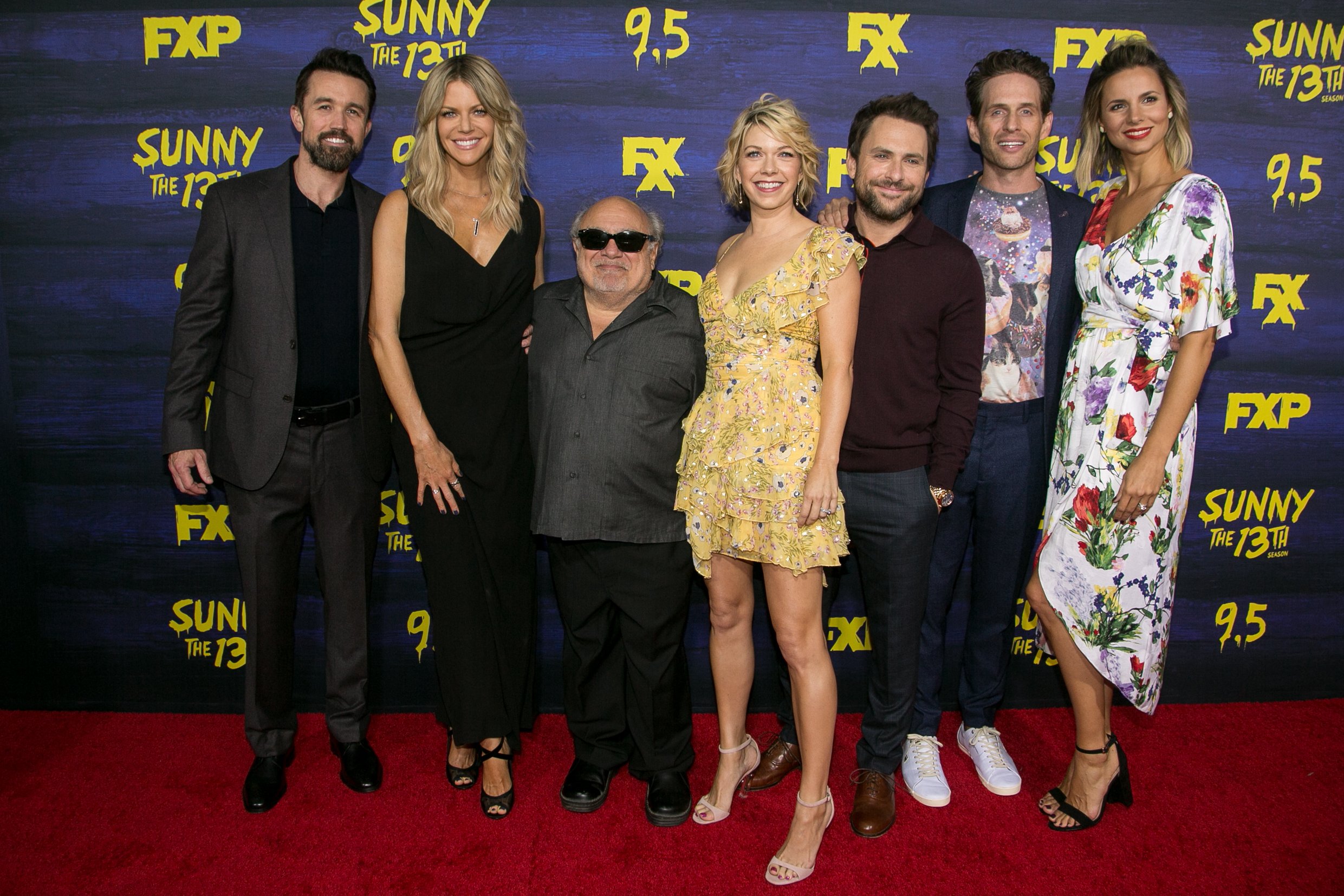 Rob McElhenny calls the 'It's Always Sunny' episodes Glenn Howerton wasn't in 'failures'
When Season 12 ended, it looked like there was a chance that Glenn Howerton (who plays Dennis) may not come back thanks to his role on A.P. Bio. He did, in fact, end up in much of Season 13, but there were a few episodes he wasn't featured in due to scheduling conflicts. McElhenny says he realized in Howerton's absence that the show only works if all five of the main cast members are there.
"What we learned in that season is that it's either all of us, or it's over," he told Rolling Stone. "We tried to make it work, but save for that final episode, which was a bit of an outlier because of the five-minute contemporary dance at the end, the show just doesn't work as well. Yes, we can get away with it, but that is when it becomes us doing it for the wrong reasons. And the wrong reason would be if we're not all in."
RELATED: The 'It's Always Sunny' Creator Says the Handling of Mac's Sexuality Upset Their LGBTQ Audience
The creator of the show says as soon as one person says "I'm done," the show "really is done."
"We haven't hit that point. Glenn's scheduling thing, we were able to work out to some extent, but in so many ways, the episodes he was not in were, to us, creative failures," he said.
Why McElhenny feels like 'It's Always Sunny in Philadelphia' could go on 'forever'
So we know when McElhenny and the rest of the gang would want to stop filming: when someone isn't able to or doesn't want to continue. But, realistically, how long could they go on if everyone was game? McElhenny thinks, potentially, "forever."
"Once we realized the story engine was this tool we could use and pump culture through and see what came out the other side, we realized we could probably do it forever. I truly believe we can do the show forever," he said.
The creator says, as they continue, it's important to him that he and the rest of the team "consistently deliver on the promise of the show."
"And the promise of the show is more of a tonal thing than anything else. It certainly isn't a format. We have a lot of episodes that are completely different than the episode in the preceding week. Sometimes, fans would get really upset about that: 'We want to see the same episode over and over again, because we love the characters,'" he said.
"Our argument to that is, 'You don't want to see the same thing over and over again,'" McElhenny continued. "Part of the thing that people like about Sunny is they don't really know what to expect. That's part of the charm."