'It's Always Sunny in Philadelphia' is Headed Across the Pond – Cast Seen Filming in Ireland
Folks haven't seen anything new from the FXX TV series It's Always Sunny in Philadelphia since 2019. Due to the coronavirus (COVID-19) pandemic filming was halted on a number of productions and that includes the record holder for longest-running scripted comedy. But now that we know that It's Always Sunny in Philadelphia Season 15 resumed filming in 2021, it won't be too much longer before we see what the gang is up to.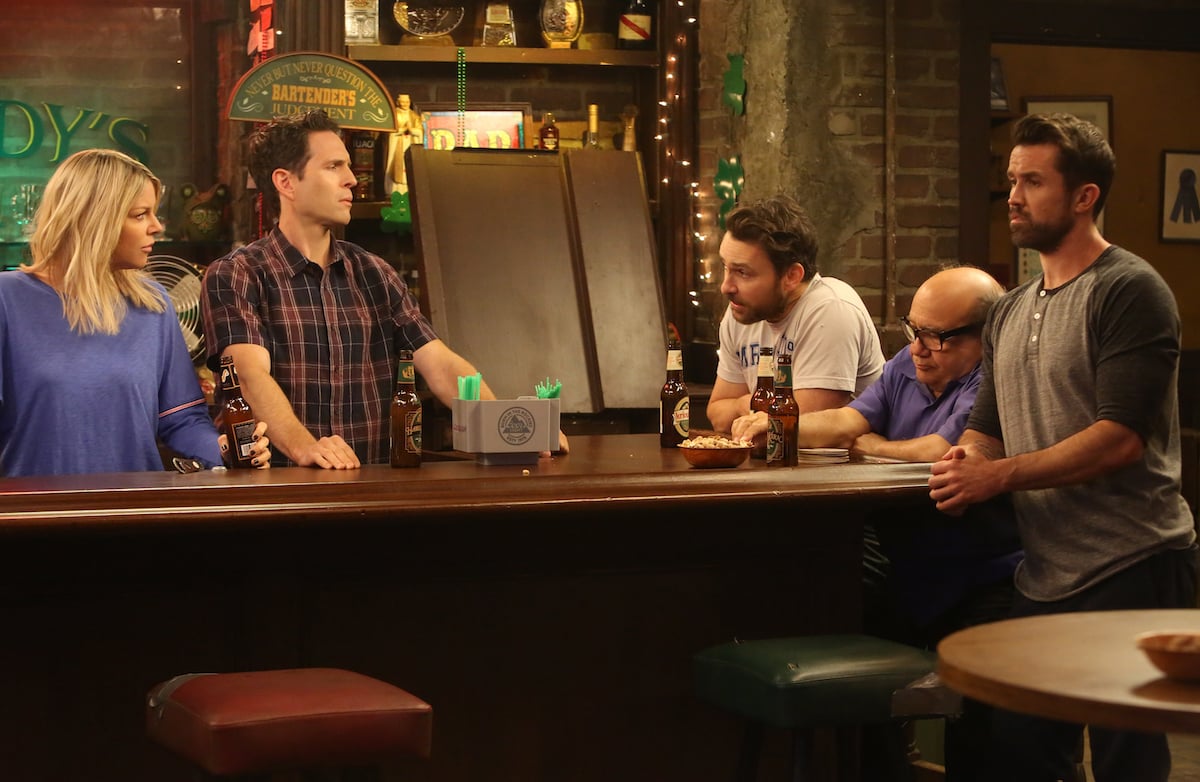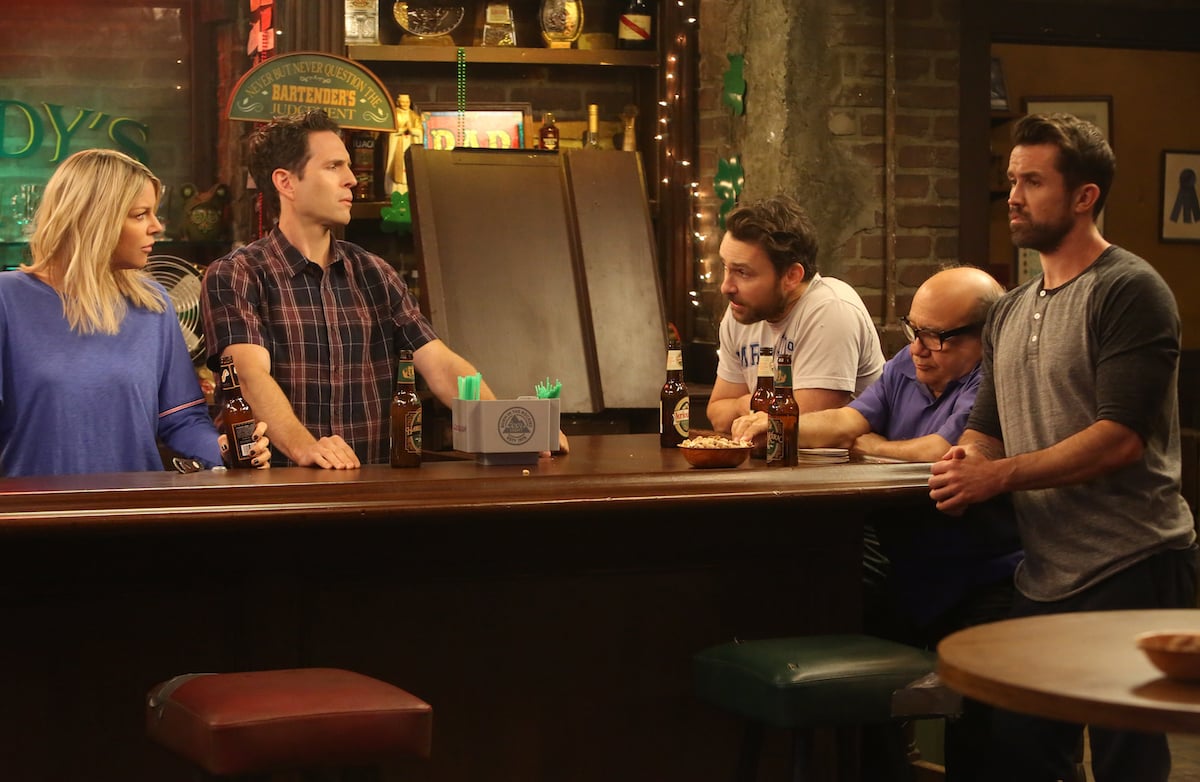 Recent Instagram posts from 'It's Always Sunny in Philadelphia' stars show the cast in Ireland
On Aug. 19, 2021, Rob McElhenney, who plays Mac, on the show posted a TikTok with the script and title for the premiere episode of It's Always Sunny Season 15. The episode, called '2020: A Year in Review' hints at an episode of the group looking back over the past year, which also means we get to see how they all handled the pandemic. (Our guess is not great.) It also has Mac dressed in full riot gear but we don't know what that's all about yet.
More recently, however, Kaitlin Olson, who plays Sweet Dee on the series, posted an image cliffside in what appears to be Ireland (note the clover emjoi and, well… the cliffs and the sea) with the hashtag #LocationShoot. McElhenney, who is actually married to Olson also posted his own photos with just the clover emoji as a caption.
Now, exactly how the storyline takes them from Paddy's Pub in Philadelphia to Ireland most likely won't be revealed until the season premieres, but we imagine this is all centering around St. Patricks' Day.
The show already has a few St. Patrick's Day episodes so it makes sense they actually travel to Ireland to celebrate at some point. We can already imagine the shenanigans they get into.
There was a casting call sent out for a Danny Devito double
According to Irish Central, a casting call was sent out for a Danny Devito double from MovieExtras.ie. The notice read, "Urgent – Danny DeVito Double needed for It's Always Sunny in Philadelphia. Yes, It's Always Sunny in Philadelphia are coming to Ireland! And we need a Danny DeVito Double. Shooting is this Sunday 29th Aug and the location is Dublin."
Is Devito's character performing some stunts? Are things about to get crazy for the owners of Paddy's Pub? Of course, a body double doesn't always mean stunts are involved but knowing the situations this group gets into, it wouldn't surprise us.
This isn't Rob McElhenney's first time filming in Ireland
While Ireland might be a first for It's Always Sunny in Philadelphia, it's not the first time McElhenney has traveled there to film. In 2019, he had a very brief, but brutal, cameo in the final season of HBO's megahit Game of Thrones.
McElhenney wasn't the only cameo in the opening episode of Game of Thrones Season 8. Martin Starr, who played Bertram Gilfoyle for six seasons of Silicon Valley, was also there. Both of them appeared as guards tasked with keeping an eye on Yara Greyjoy before both are murdered. McElhenney took an arrow through the eye but seemed to love the experience.
Season 15 of It's Always Sunny in Philadelphia is expected to premiere at some point in 2022.