'It's Always Sunny in Philadelphia' Star Kaitlin Olson Once Broke Her Back — How She Worked Through It
Kaitlin Olson is quite the trooper for 14 seasons of 'It's Always Sunny in Philadelphia.' One year, she worked through a broken back.
Kaitlin Olson has suffered for her art on the TV comedy It's Always Sunny in Philadelphia. One episode landed her in the hospital in 2013. Another time, she broke her back during a hiatus. The fourth season of the show had to adapt to Olson's limited mobility.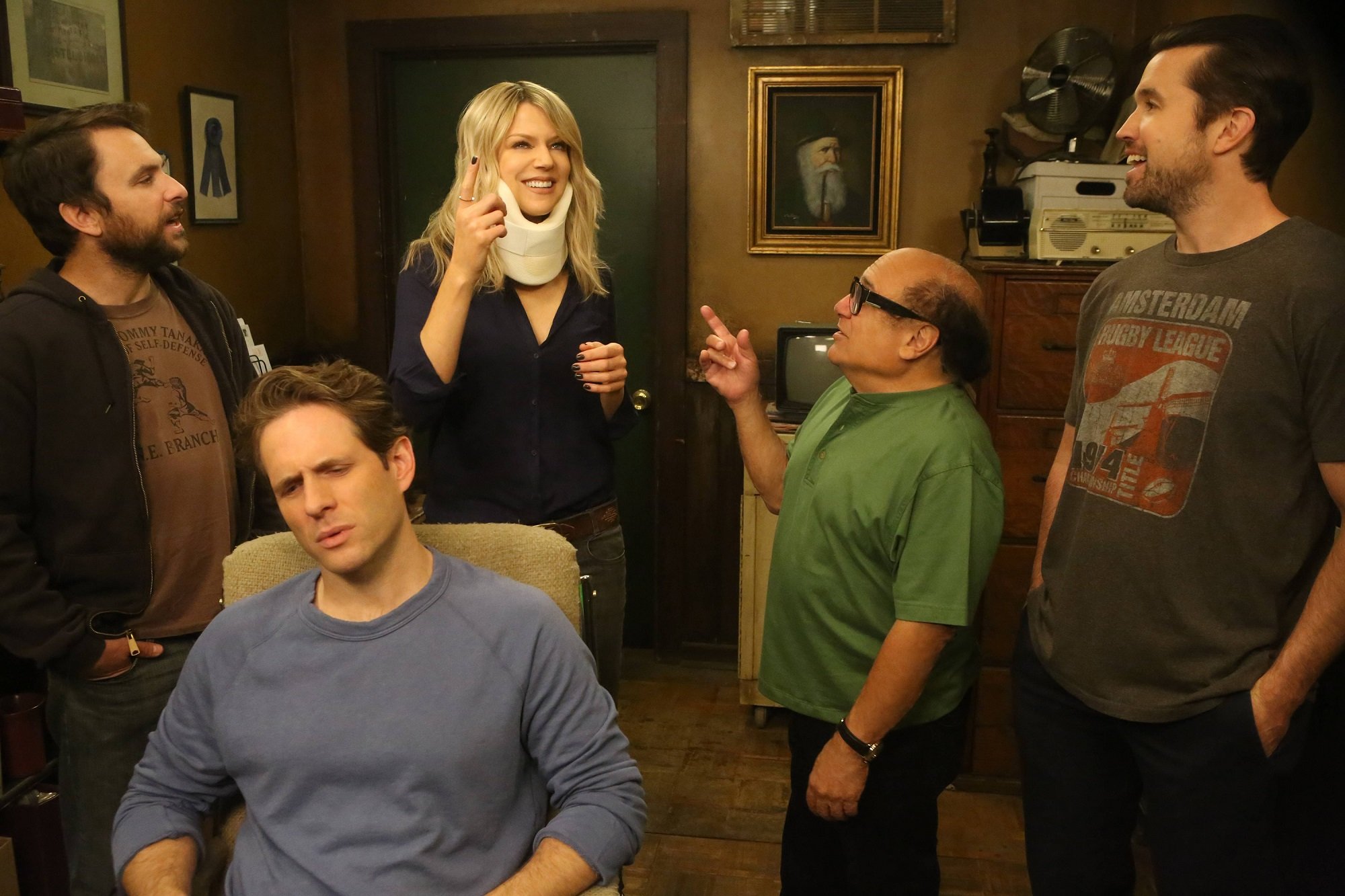 Olson and co-stars Charlie Day, Glenn Howerton and Rob McElhenney welcomed reporters to the set during season 4 when they were filming "The Nightman Cometh." In between takes, Olson spoke about her injury and how it changed her role in the season a little. 
'It's Always Sunny in Philadelphia' star Kaitlin Olson broke her back on the 4th of July 
Olson described the incident at a 4th of July picnic. It's Always Sunny in Philadelphia wasn't filming at the time, but she was still recovering when season 4 begann.
"Well, it was the 4th of July," Olson said. "My neighbor decided to pick me up. I was just sitting there drinking beer and probably minding my own business. Here's how I broke it. He picked me up way over his head and then he dropped me on the cement on my hip and it broke my lower back. It sucked."
'It's Always Sunny in Philadelphia' had safety measures for Kaitlin Olson
When Olson returned to It's Always Sunny in Philadelphia, the show took extra precautions around her. Olson said she had to learn her own limits, too.
"There's a lot of people standing by with wheelchairs and pads for different seats and golf carts," Olson said. "The first week back was a little rough. I kinda overdid it a few times but I think this is the end of week two back and I feel good. I'm just happy I didn't ruin the whole show."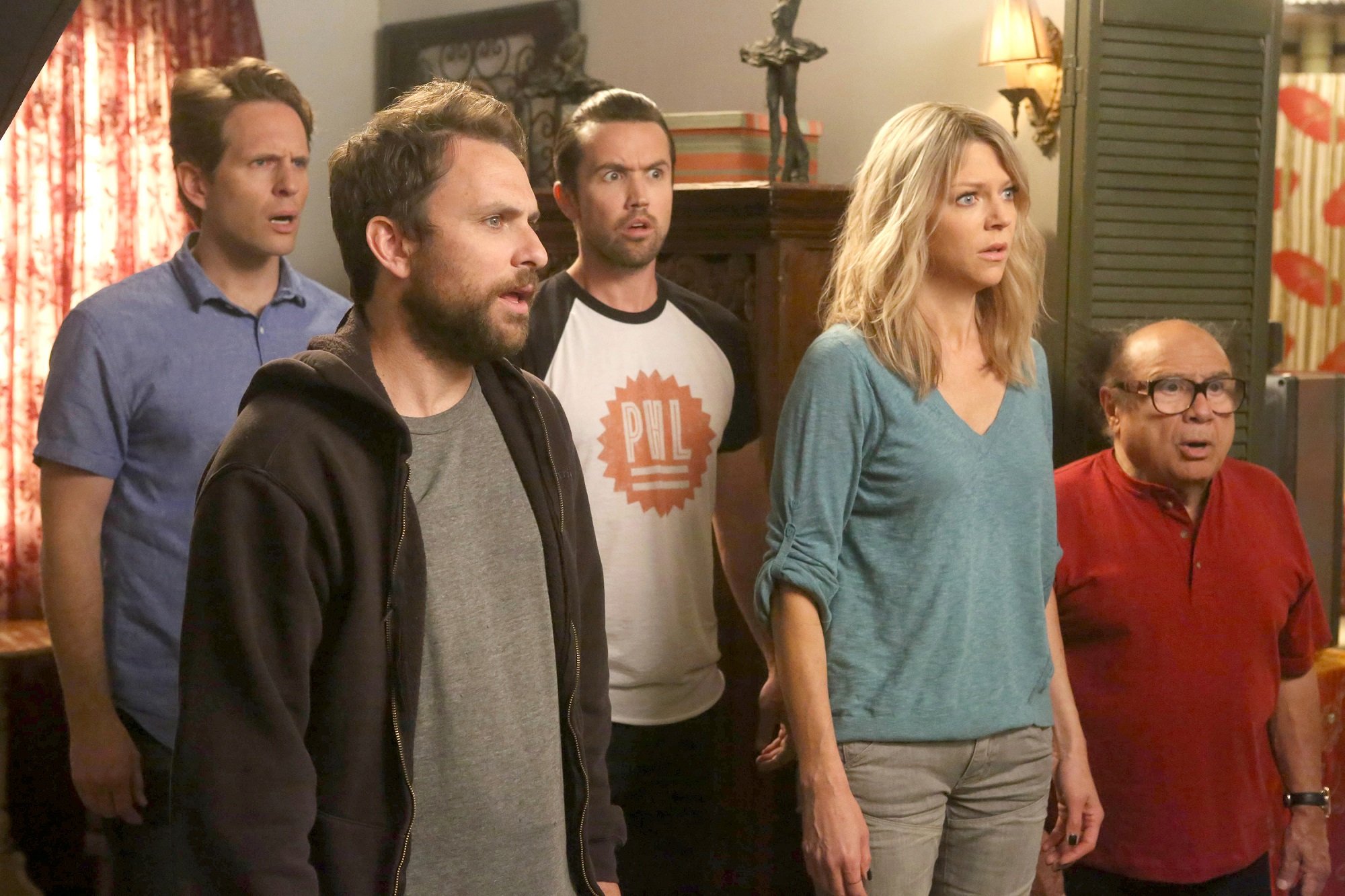 Olson held off on some of Dee's trademark pratfalls in season 4. The season featured episodes dealing with cannibalism, kidnapping a restaurant critic, the stage musical and Dee having a heart attack, but none of those required her to perform extreme stunts.
"We did have to push an episode to next year where I fall down the stairs because I wasn't going to try that," Olson said. "It didn't seem smart."
Kaitlin Olson didn't want painkillers for her back injury
Olson said she refused painkillers after the 4th of July incident. It made filming It's Always Sunny in Philadelphia more challenging, but Olson had a bad history with painkillers.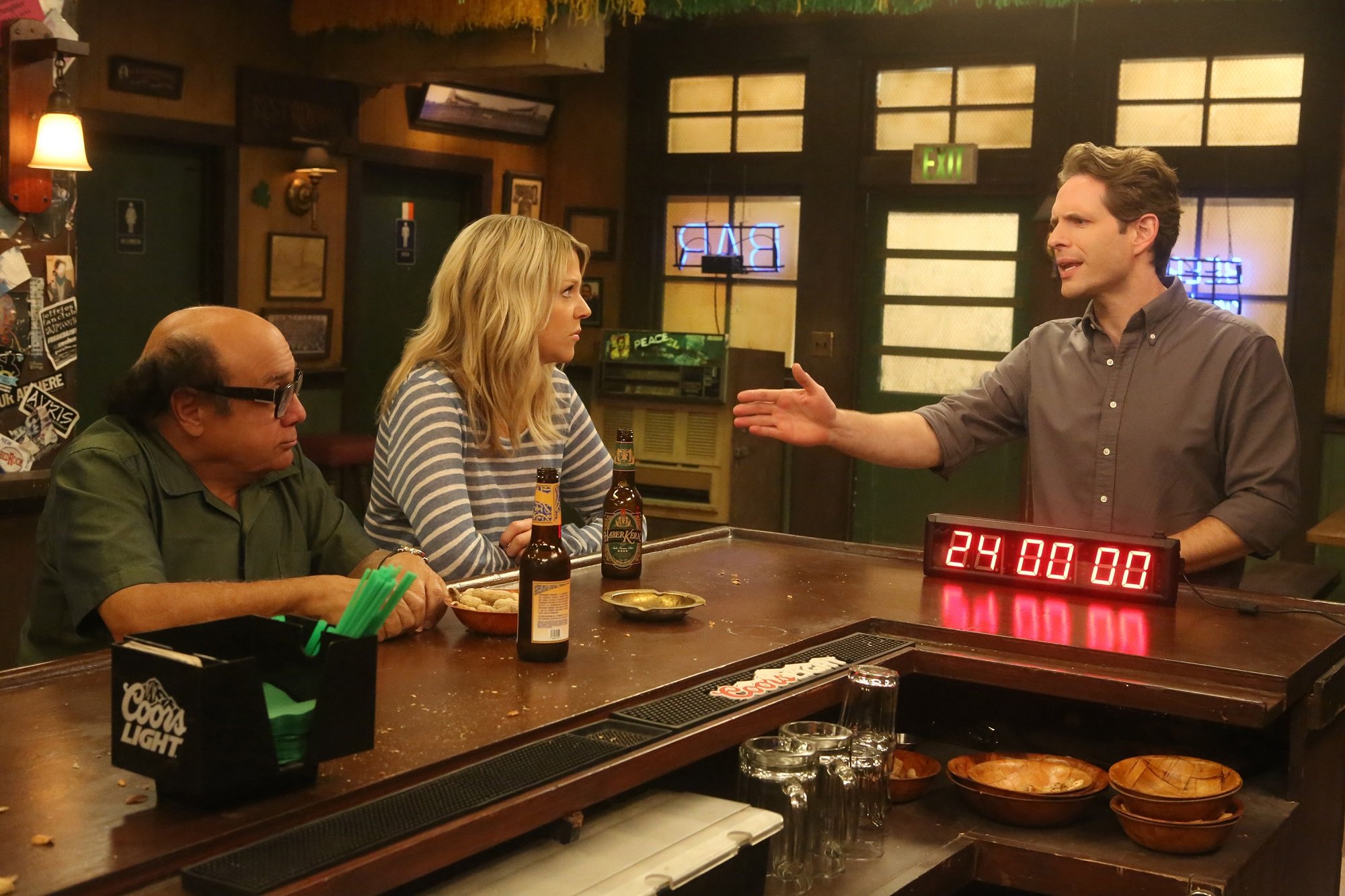 "I wish I could make painkiller jokes but I cannot take them," Olson said. "They make me sick and terrified. I'm terrified of myself. I just want it to go away so I just took extra strength Advil. It's not that exciting. I just laid on the couch and watched Tori and Dean: Home Sweet Hollywood."